True Wireless earbuds in every shape
Our True Wireless earbuds give you a lot of freedom, because there's no wire between the Bluetooth earbuds, and no wire to your device. Everything is connected via Bluetooth, with the microphone, controls and battery all built into the wireless earbuds. These Fresh 'n Rebel earbuds are super comfortable, compact and has no wires to get tangled. Check out our different models and find the earbuds that are perfect for you!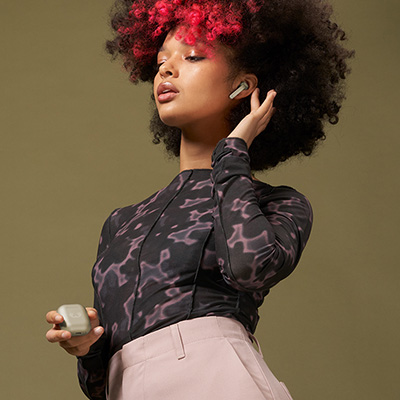 Products
On a first glance you might not see the difference, but our new Twins 3+ are a worthy upgrade of the Twins 3 and not just a marketing gimmick. The Twins 3+ are the true wireless earbuds you love, but with a plus.