Waterproof earbuds in every shape
Do you like to listen to music while you're outside? Then waterproof earbuds are made for you! With waterproof earbuds you can keep listening to your music in the rain, without worrying about the earbuds breaking down. They are also sweatproof, making them ideal during a workout. Check out our different models and find the earbuds that are perfect for you!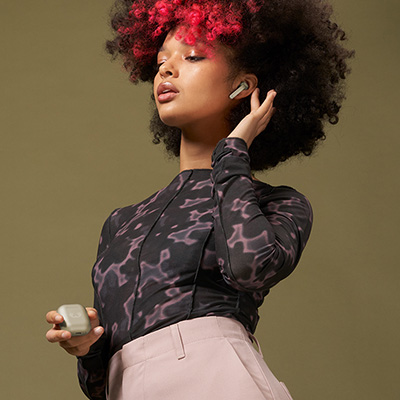 Products
On a first glance you might not see the difference, but our new Twins 3+ are a worthy upgrade of the Twins 3 and not just a marketing gimmick. The Twins 3+ are the true wireless earbuds you love, but with a plus.