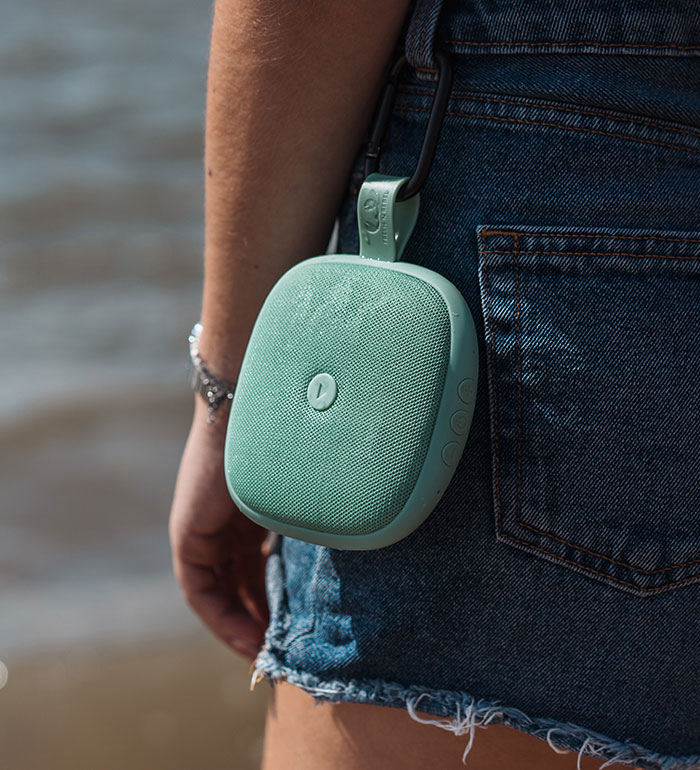 Waterproof
Splashin' good
The Bold XS is splash waterproof (IPX5) which means it can handle some water. Don't be afraid to take it to the beach or clean it when it gets dirty.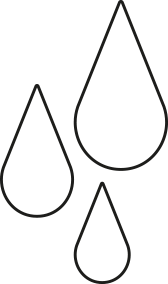 Double fun
The more the merrier
With the Double Fun Mode on the Rockbox Bold XS you can wirelessly connect 2 Bold XS speakers. Turn up the volume and get that party started!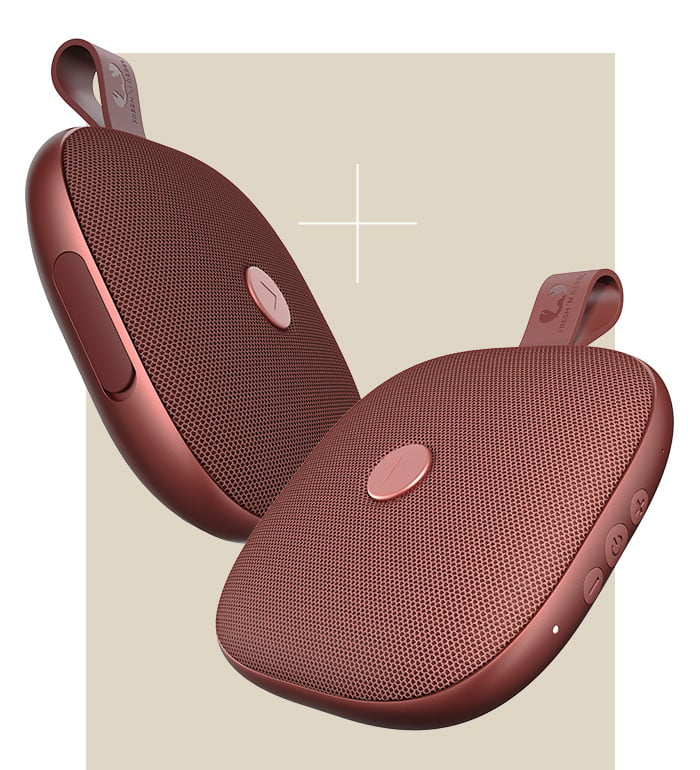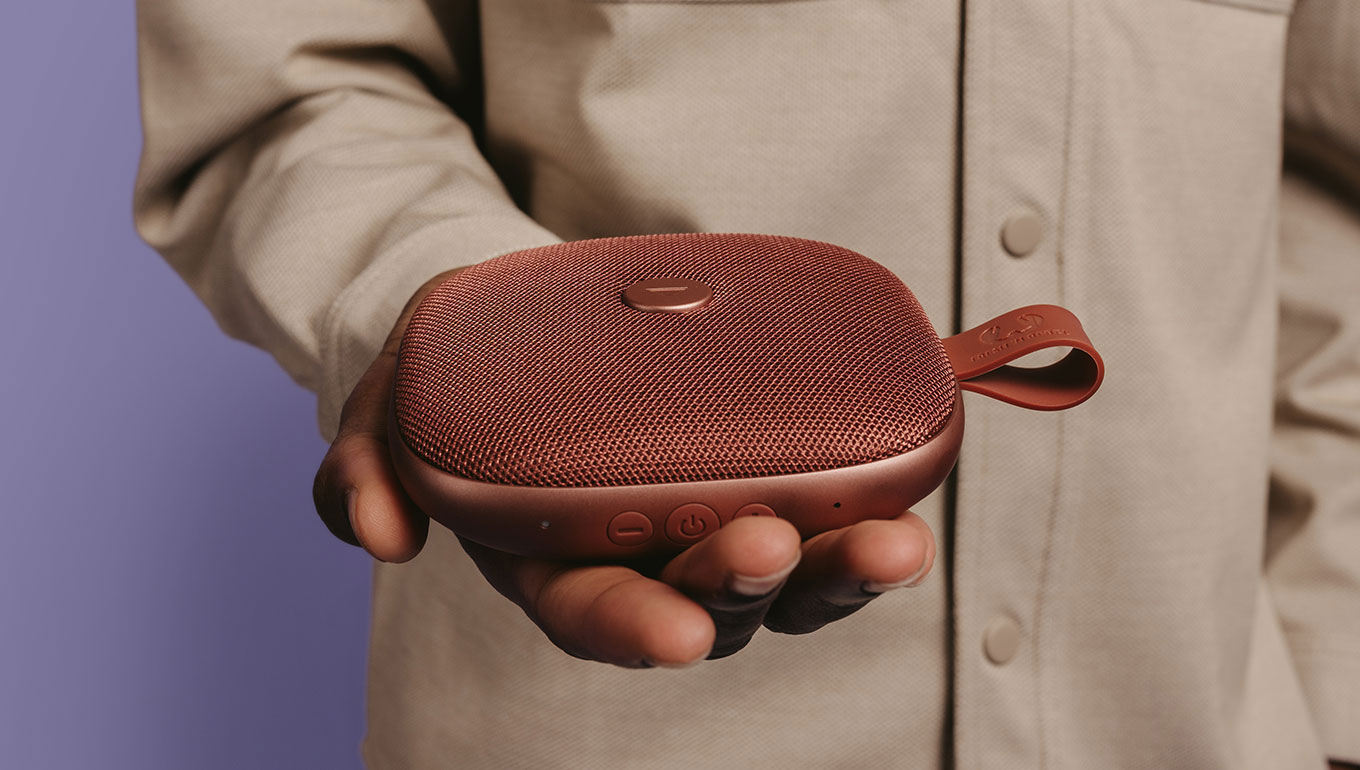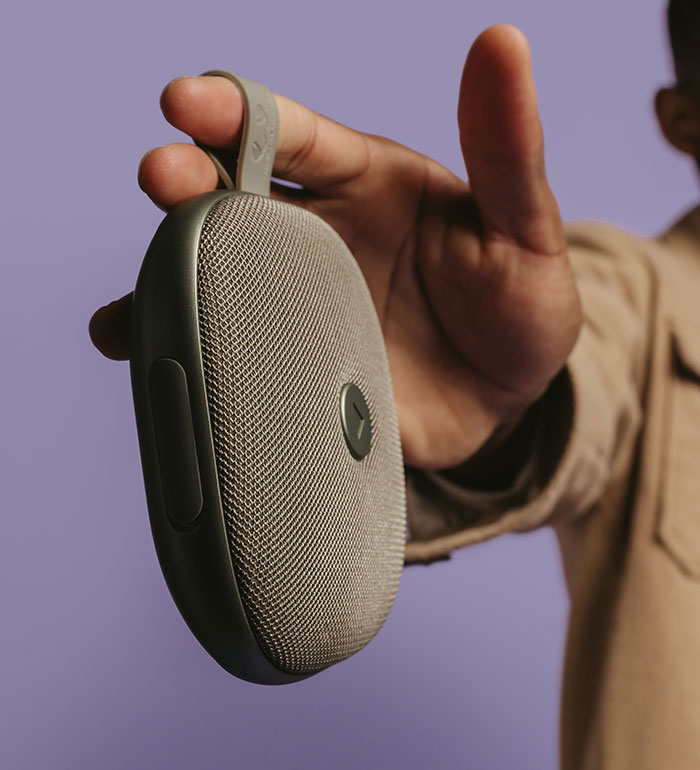 Playtime
Keep the music alive
You can listen to your favourite tunes from dusk til dawn, because the Bold XS has 20 hours of playtime. Is your playlist ready for that? And if the speaker is empty, you can charge it within just 4 hours.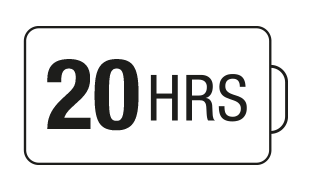 Quality material
Protected
The Bold XS has a durable and protective 'sandwich' fabric that is also splash waterproof. This 'bouncy' fabric of the Bold XS and its rubber bumper protect the speaker in all situations.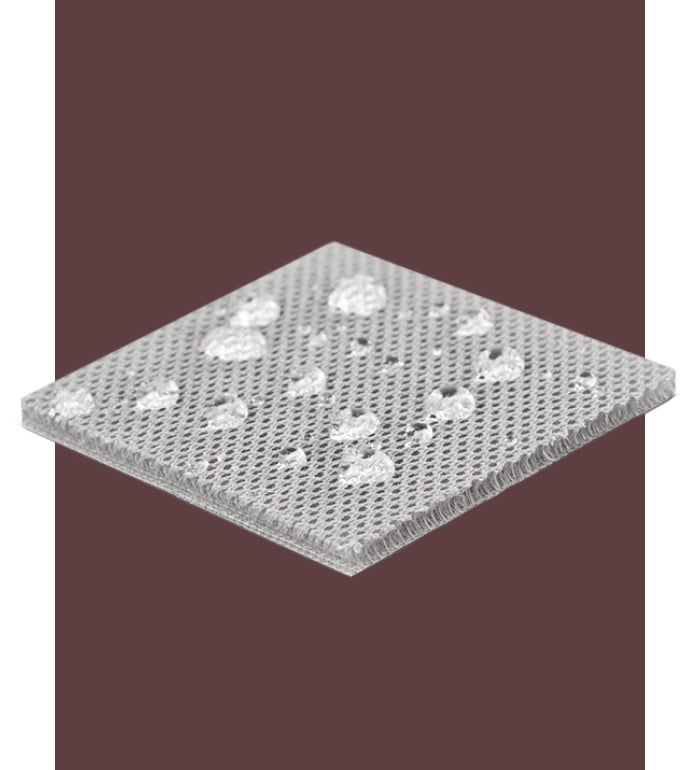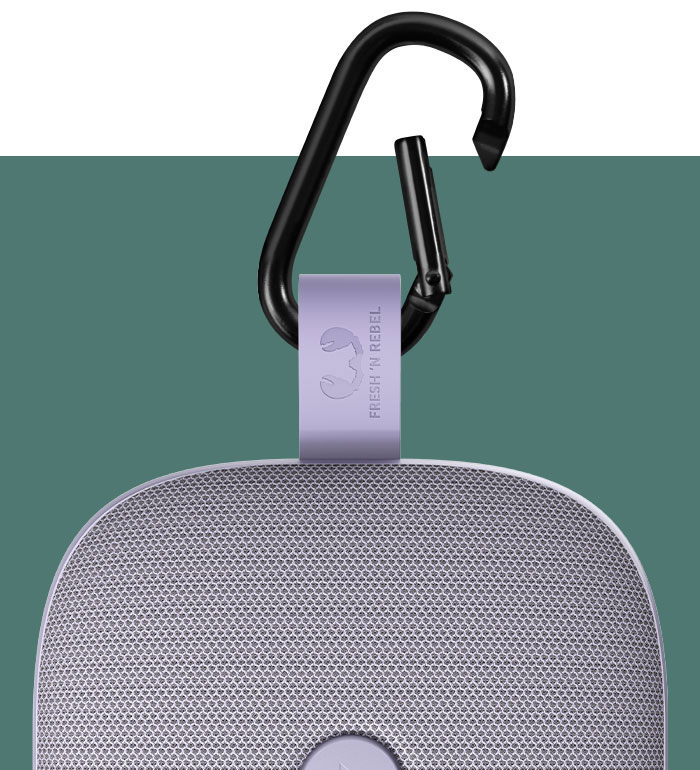 Carrying clip
Hang in there
With the included carrying clip of the Rockbox Bold XS, you can easily attach it wherever you like and take the music with you.
Speakerphone
Call me on my cell phone
Wanna invite some more friends to the party? You can just do that by using your Bold XS as a speakerphone with the built-in microphone and make a hands-free phone call.