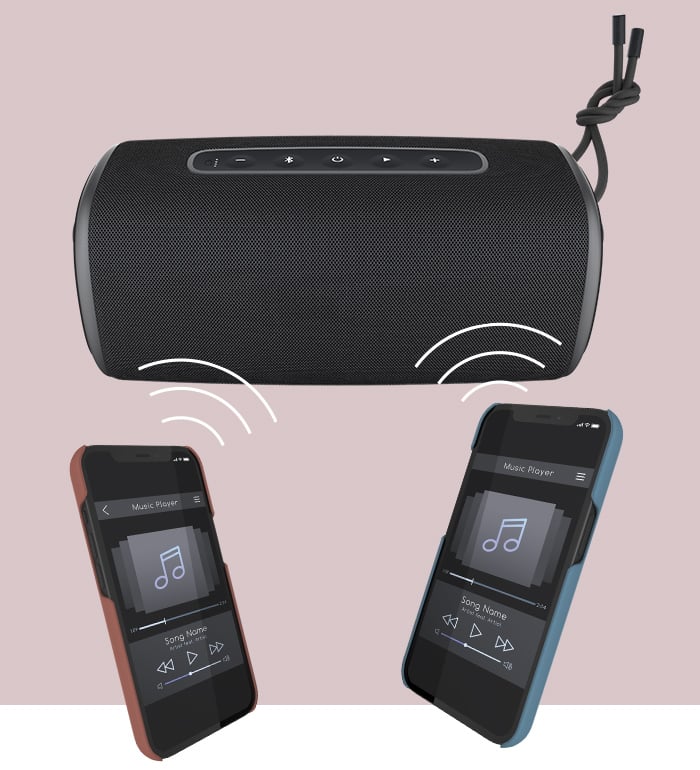 Party Mode
Life's a party
With the Party Mode you can connect two devices simultaneously to the speaker and play music in turn. Keep your phone to yourself during a party and simply let your friends connect to the Bold L2 themselves to select their favourite songs.
Waterproof
Ready for action
There's no rainfall or sandstorm that will stop the Bold L2 from playing. The speaker is IP67 dust- and waterproof and therefore protected against any risk. You can take it anywhere without worries and clean it under the tap if needed.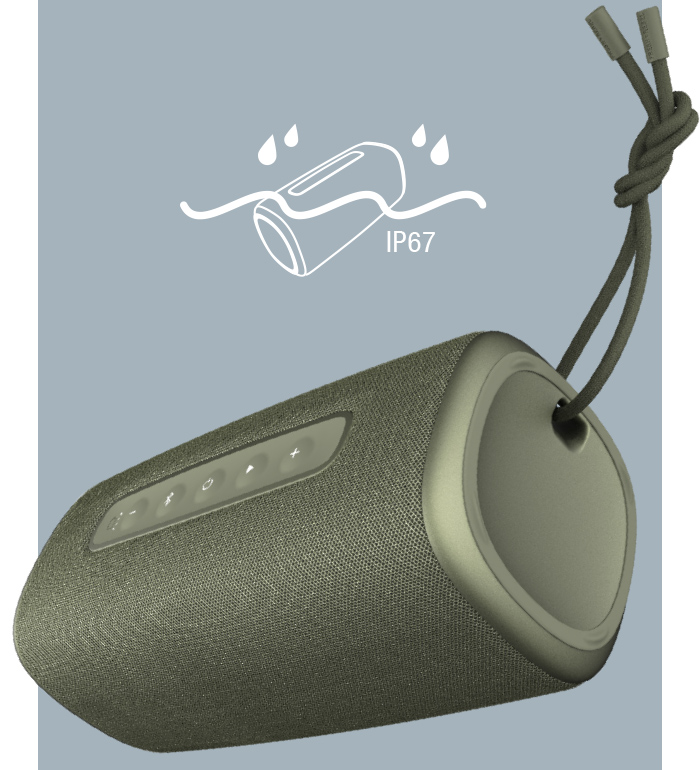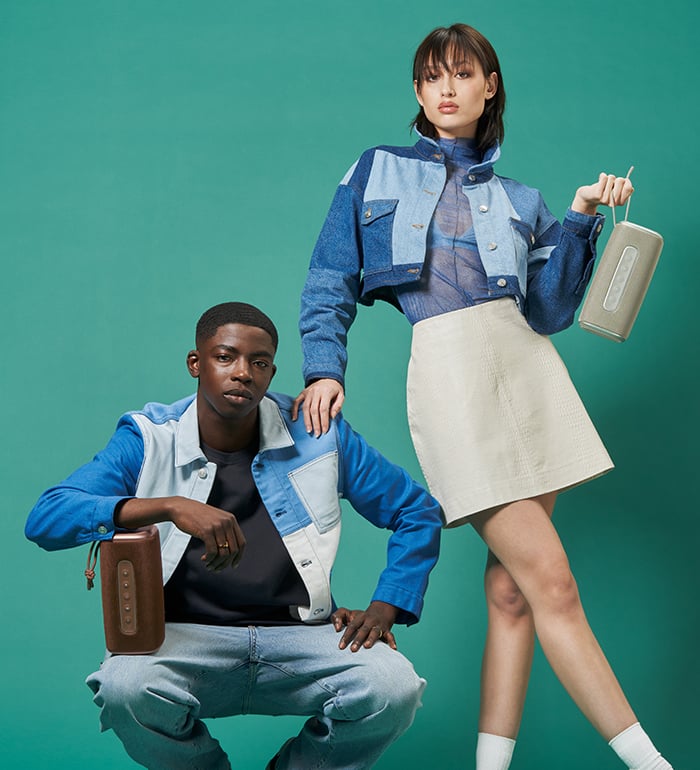 Double Fun Mode
Twice as nice
Are you up for some extra volume? Then get ready to double the fun! Wirelessly link two Bold L2 speakers via Bluetooth to turn up the volume and listen in True Stereo.
Please note that the Double Fun Mode is not available when the Party Mode is active.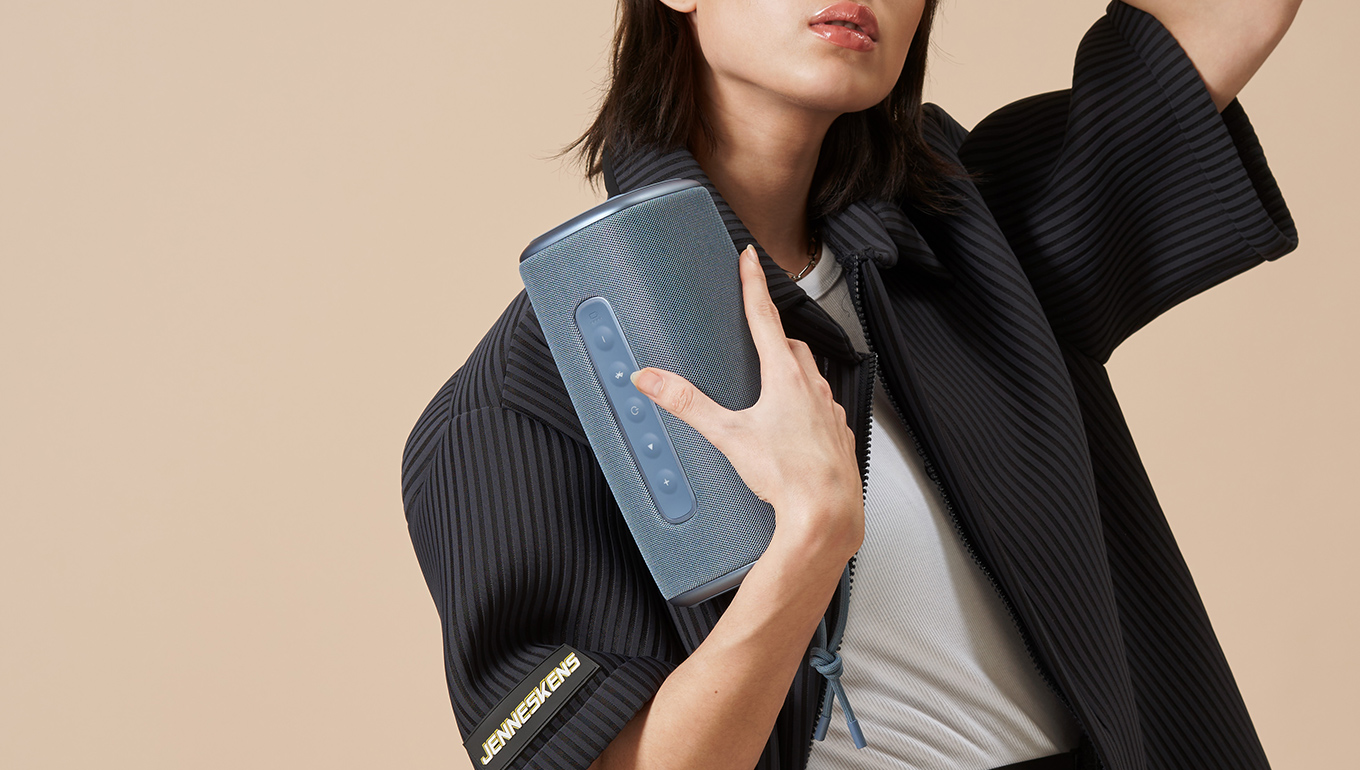 Playtime
Forever is now
The party can last up to 22 hours with the Bold L2. Use the LED battery indicator lights on top of the speaker to check the battery status and fully charge it again in just 4.5 hours.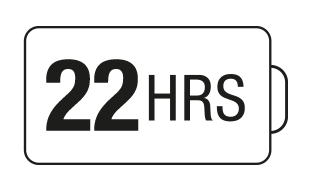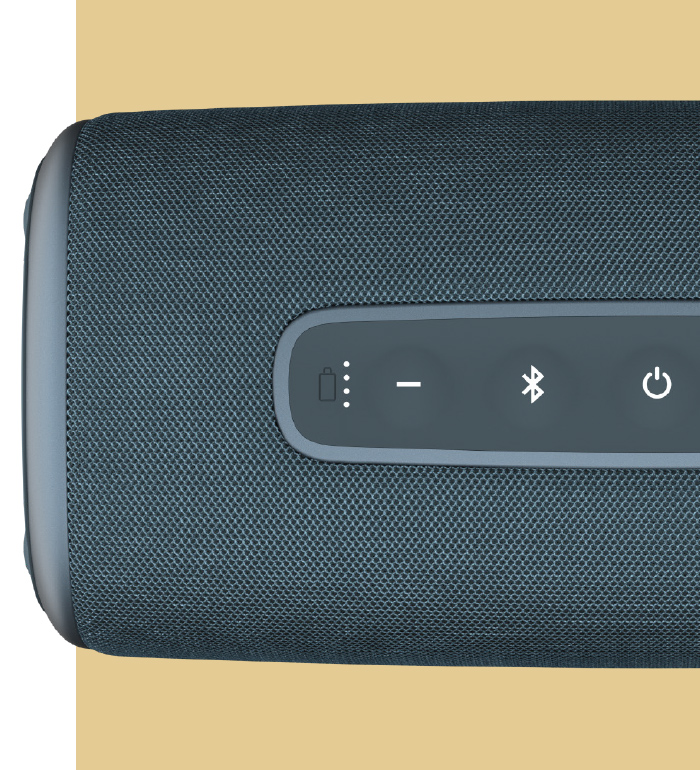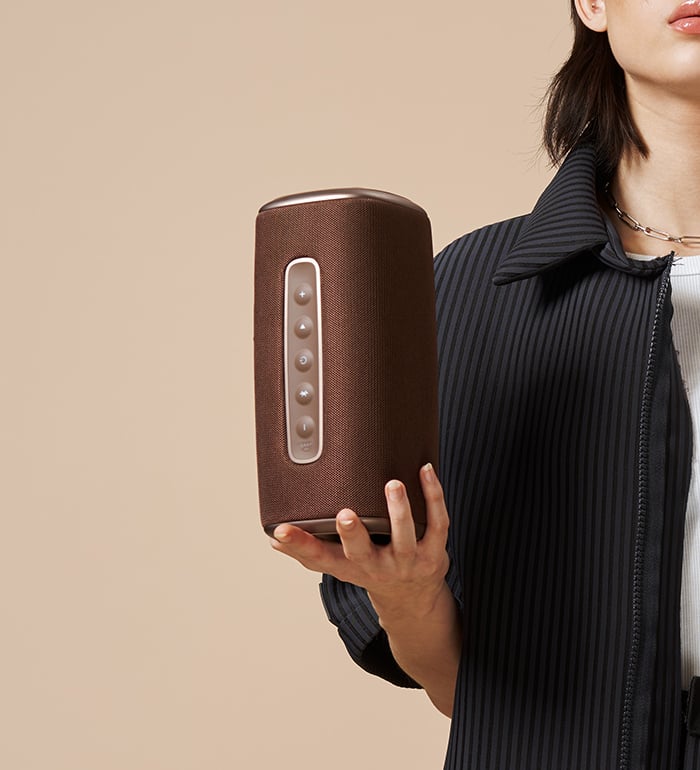 Quality material
Simply the best
The Bold L2 is made of multiple durable and protective materials. The bouncy 'sandwich' fabric, rounded shape and IP67 rating ensure that the speaker can withstand a bumpy ride.
Carrying cord
The cherry on top
Every Bold L2 comes with a matching carrying cord that you can tie around the little opening on the side. You can use it to hang the speaker wherever you may like, to give it an extra touch or you can use the cord as a nice accessory elsewhere!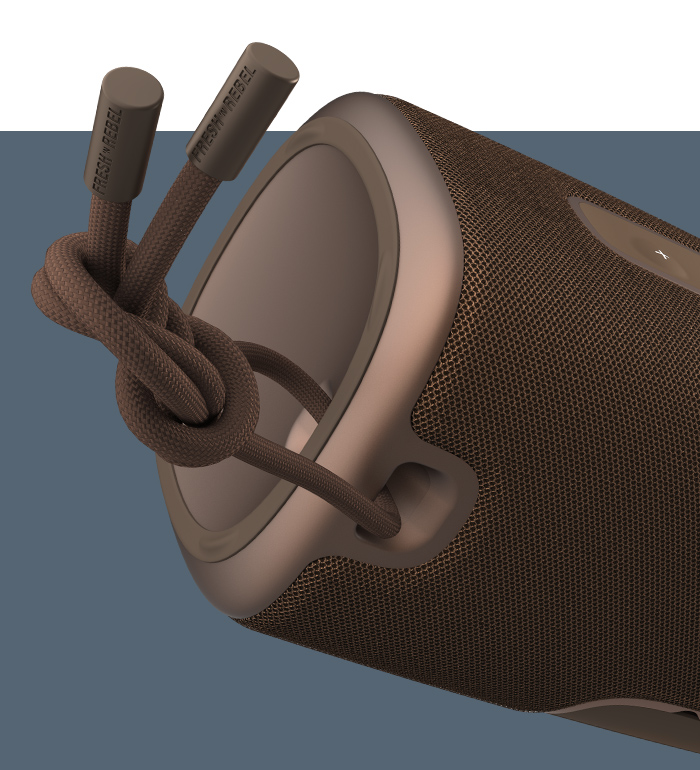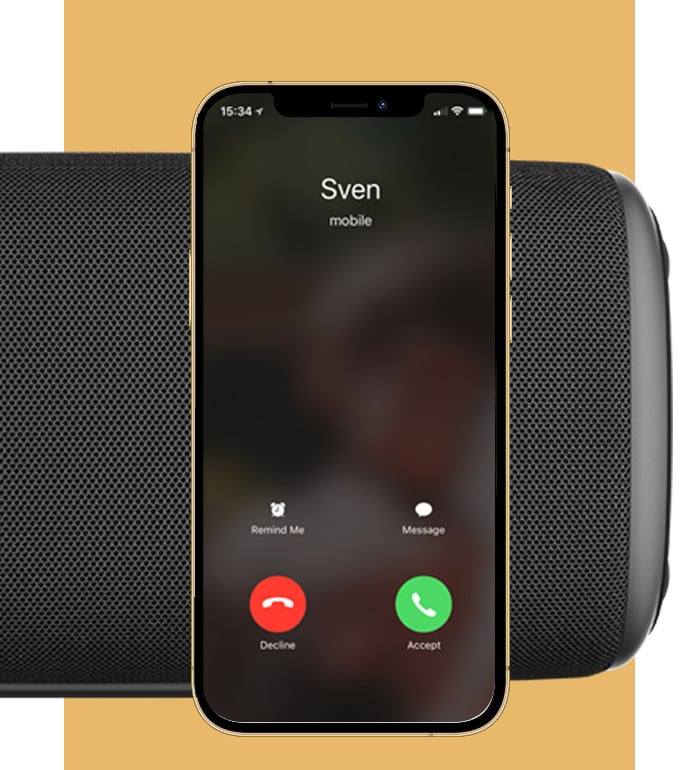 Speakerphone
Hello, it's me
Thanks to the built-in microphone, you can use the Bold L2 to make hands-free phone calls. Once your phone is connected to the speaker, you will be able to get started right away.