Products
21.06.2022 | Déani Visser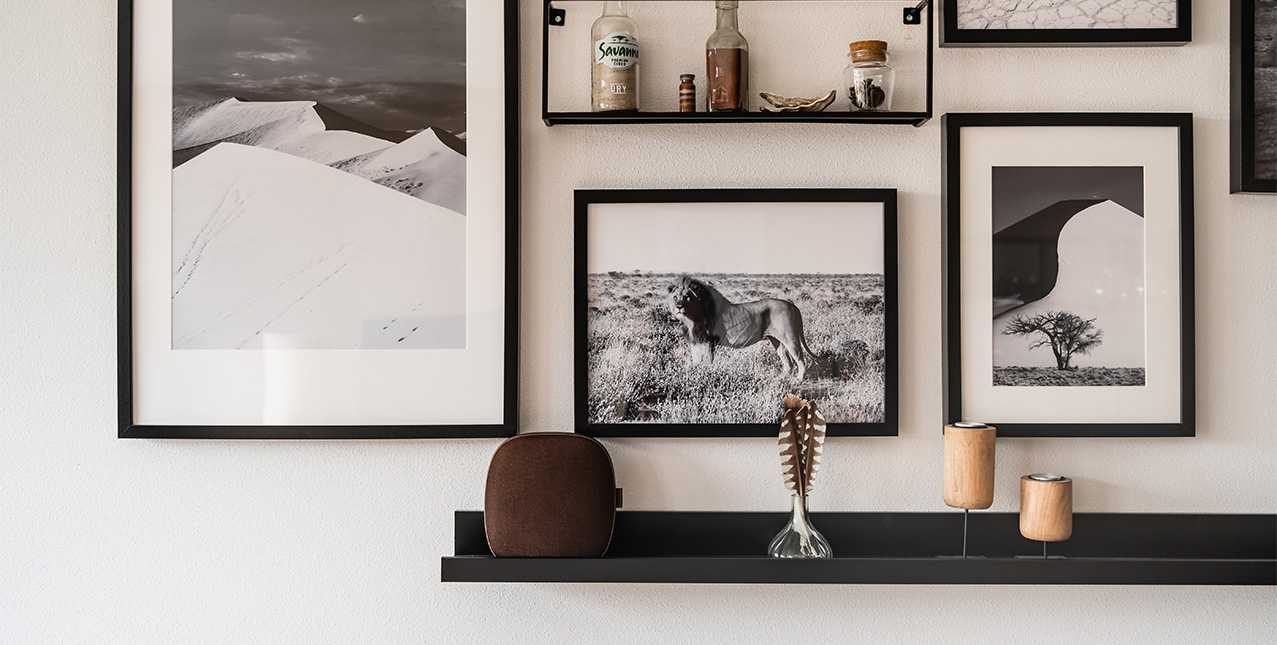 The perfect design Bluetooth speaker for your home
---
Actually everyone can use a Bluetooth speaker at home. Let's be honest… a house without music is boring after all. Music provides relaxation and a pleasant atmosphere at home. But how cool is it if this speaker also fits well in your interior?
A speaker with round shapes and beautiful materials in a colour that fits perfectly with the furniture and accessories in your living room. That's what everyone wants, right? Our Soul bluetooth home speaker is the perfect mix of a high-quality bluetooth speaker and a beautiful design.
In this journal item we tell you how you can best style our design Soul bluetooth home speaker in your home.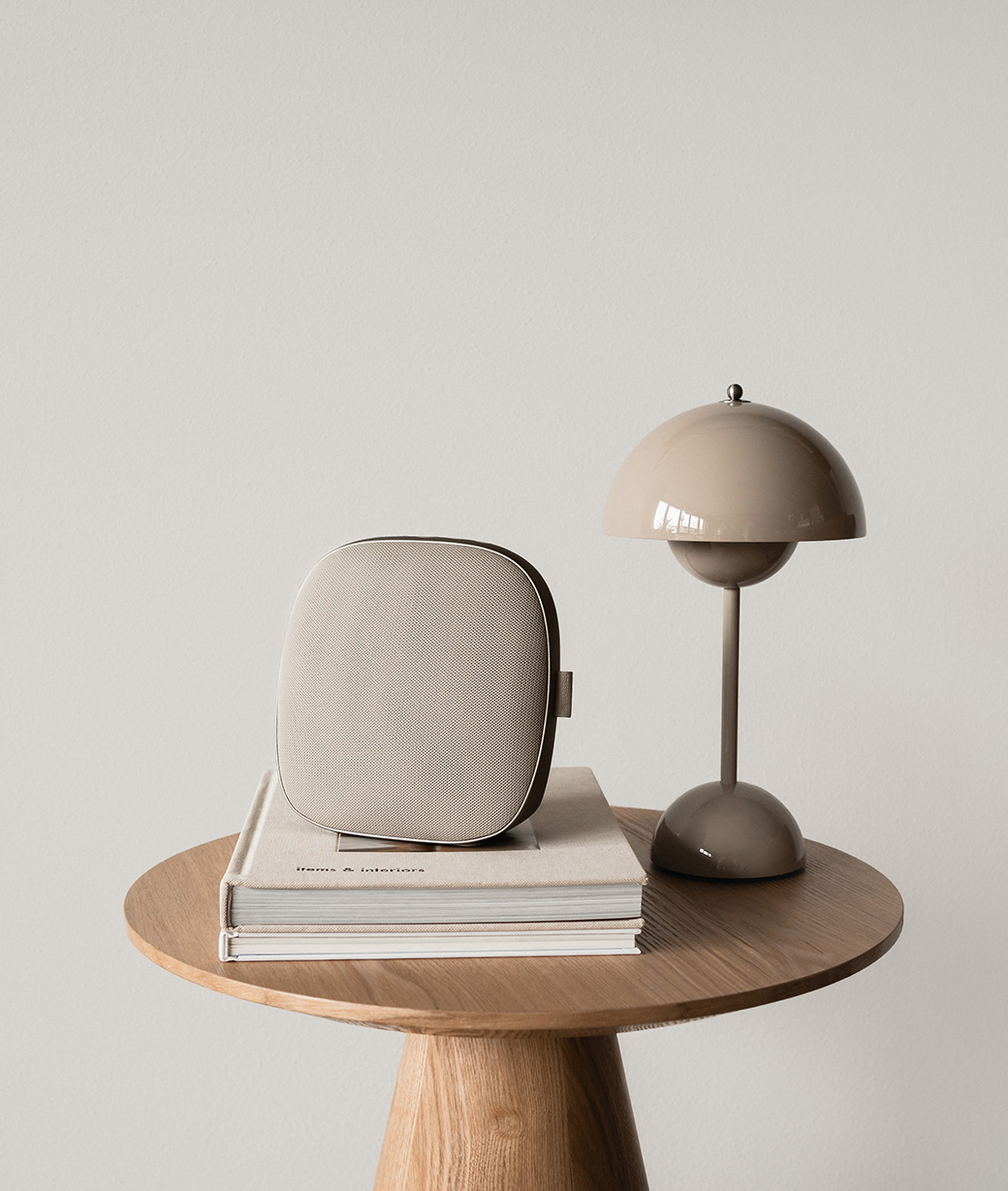 In the living room
Of course: the living room. Can't skip the living room. Music in the background while chilling, but also a speaker that can be loud enough during a party. The rounded corners, soft 'sandwich' fabric and metallic finishing are the perfect combination of materials. Also, this speaker is available in the most on-trend colours to match any interior style.
View our Bluetooth speakers
In the kitchen
How wonderful is some Italian music while cooking your favourite pasta or the latest hits while doing the dishes? Because you often can't hear the sound of the bluetooth speaker that's placed in the living room well enough in the kitchen, it might be a good idea to also place a speaker in the kitchen. Mix and match the speaker with the colours of your kitchen; place it as an eye-catcher on your countertop or, for example, on your extractor hood.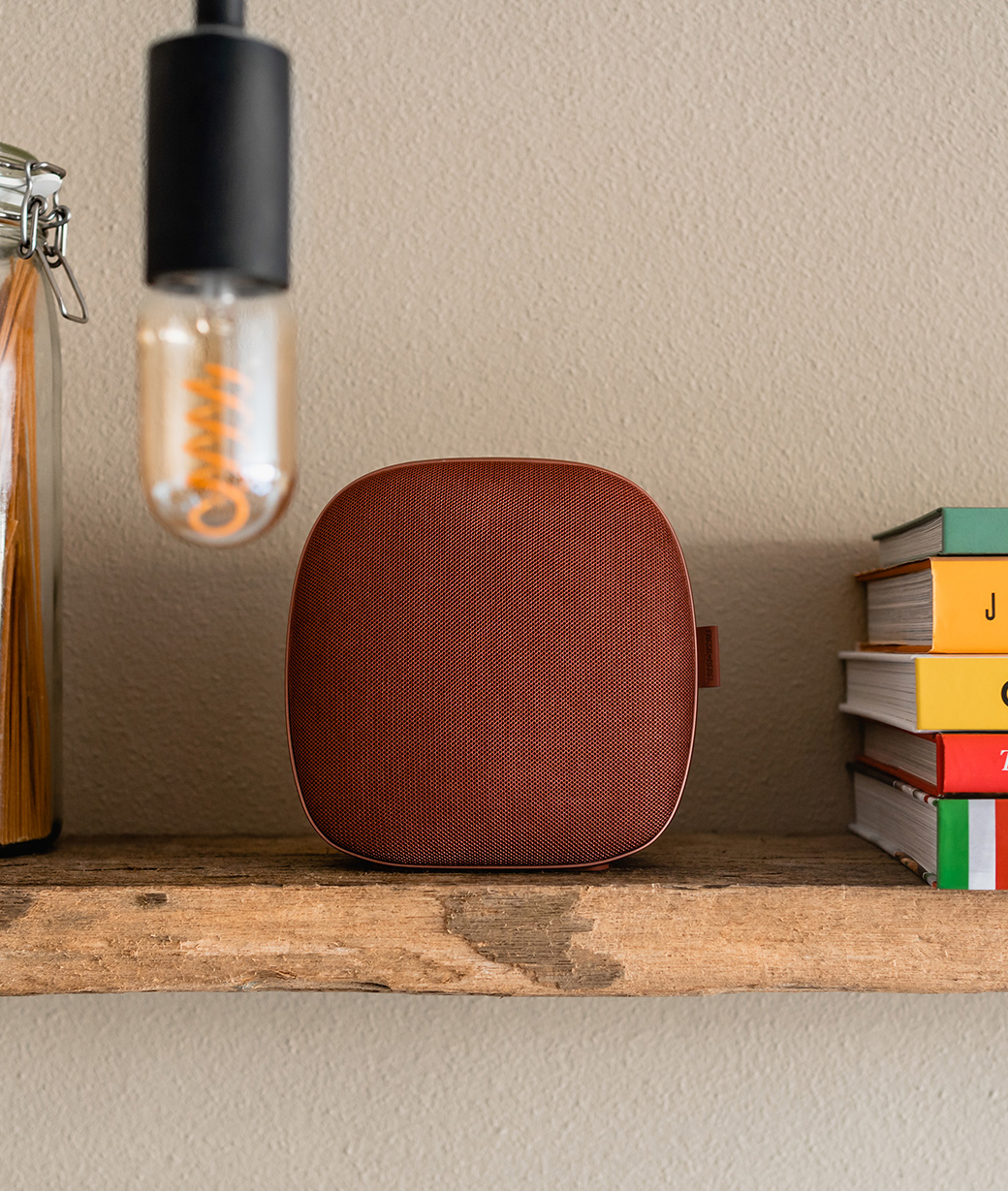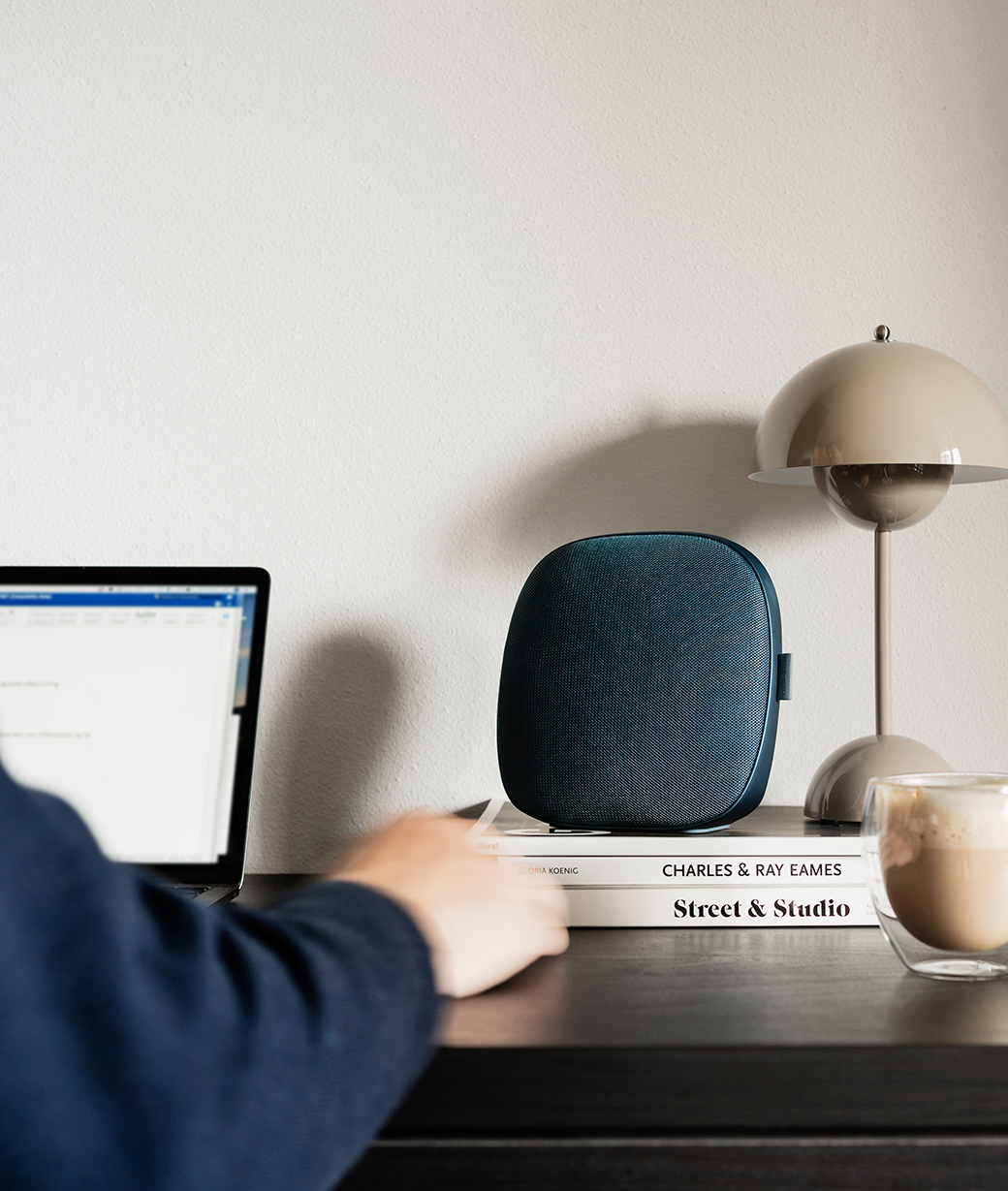 In the office
Nowadays, we're working from home more often than ever and that makes a pleasant home workplace appreciated and created more. Because if you do spend a lot of time here, it's nice to brighten up this room a bit. Choose your design bluetooth speaker in a more striking colour if you want it to stand out a bit. Or choose a calm colour that fits well with your work environment. Place it on your desk and voilà, an item that brightens up the room and provides some nice music during your workday.
In the garden or on the balcony
And, last but not least: outside! You can also place our bluetooth speakers perfectly in your garden or on your balcony. This design bluetooth speaker is splash waterproof and can therefore be used outside without worries. Place it on the garden table or a side table, combine it with a nice plant and also create the perfect atmosphere outside.