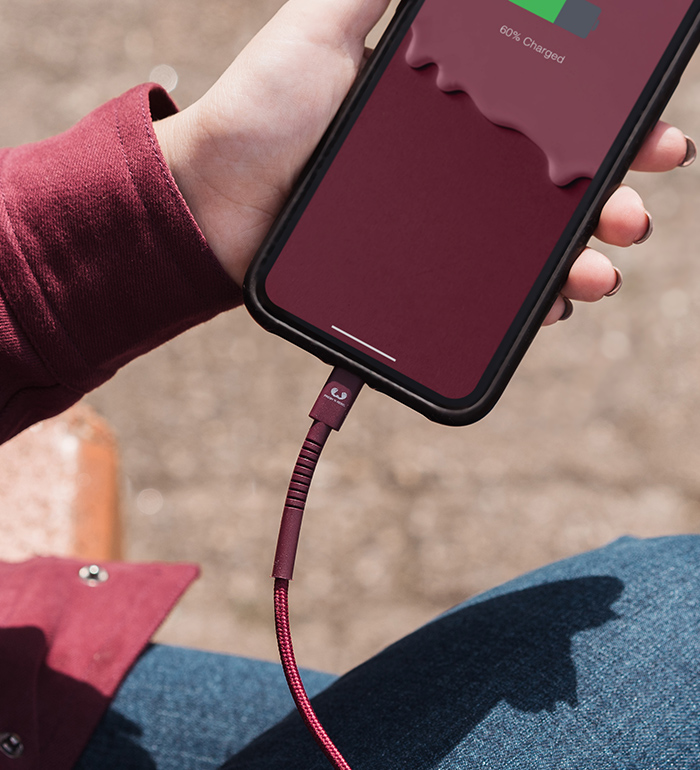 Durable nylon braiding
Fashion favourite
The USB to Lightning Cable is made from a durable and stylish nylon braiding. The extended and strong strain relief will prevent it from breaking. It doesn't just look good, but is also super strong!
Easy use
Tangle free
Charging your devices is really easy with this Cable. No more tangles, no more struggle. Start charging in a matter of seconds!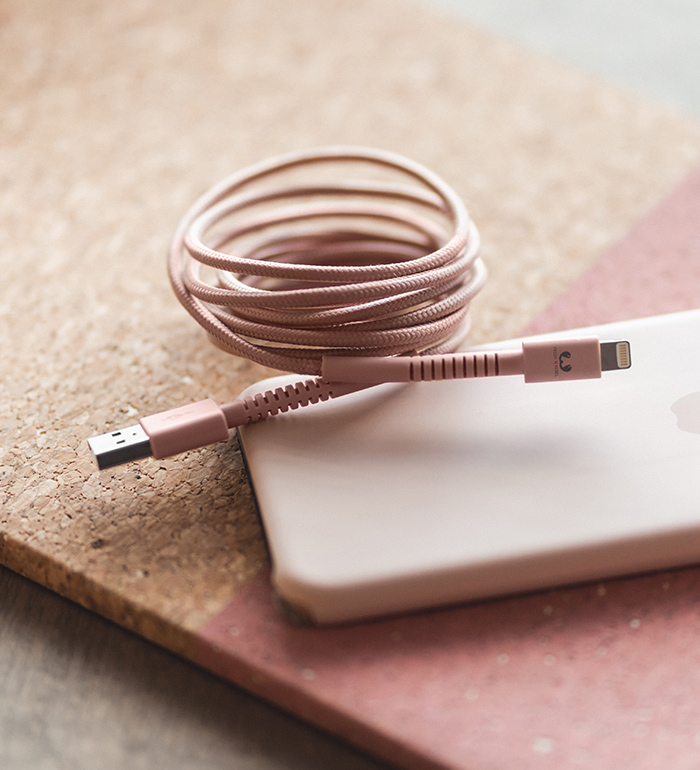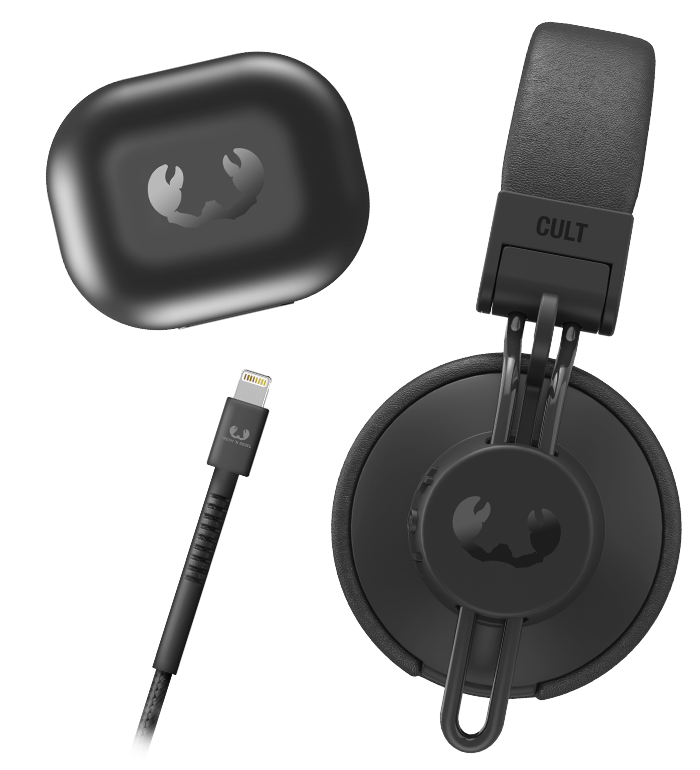 Mix & match
Live in colour
Choose your favourite colour and mix or match your cable with our headphones, earbuds, speakers and Powerbanks. Complete your set of mobile must-haves and live in colour.