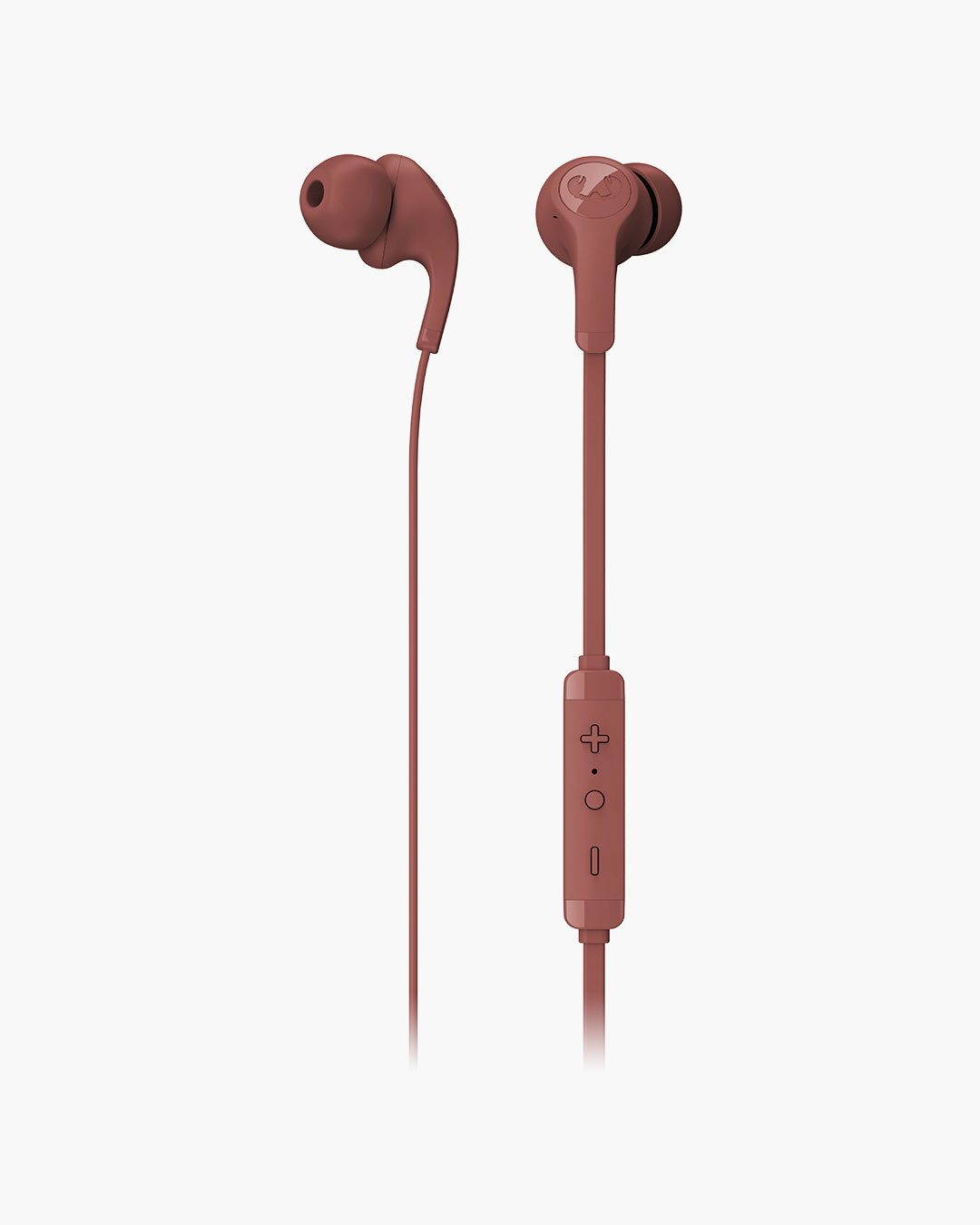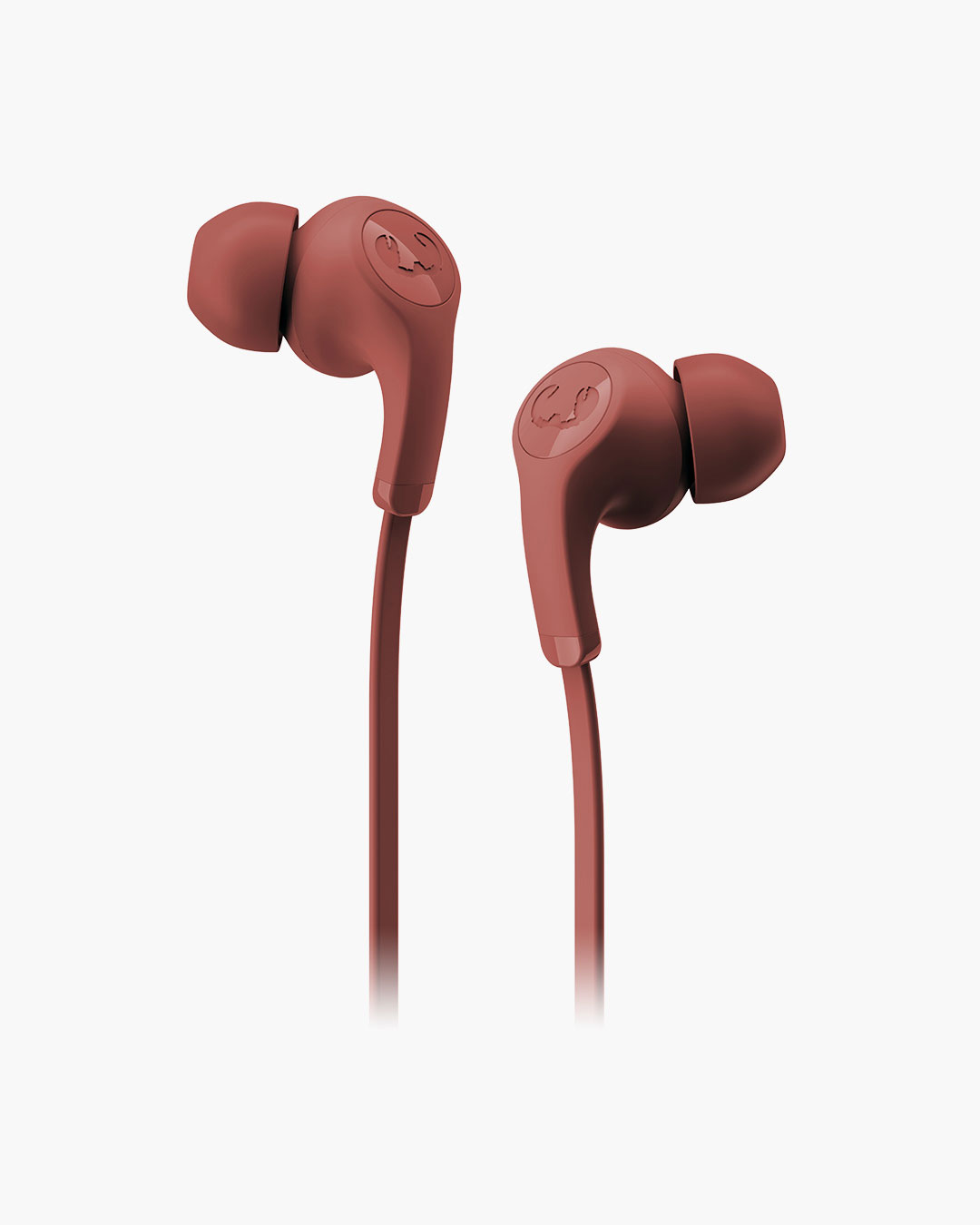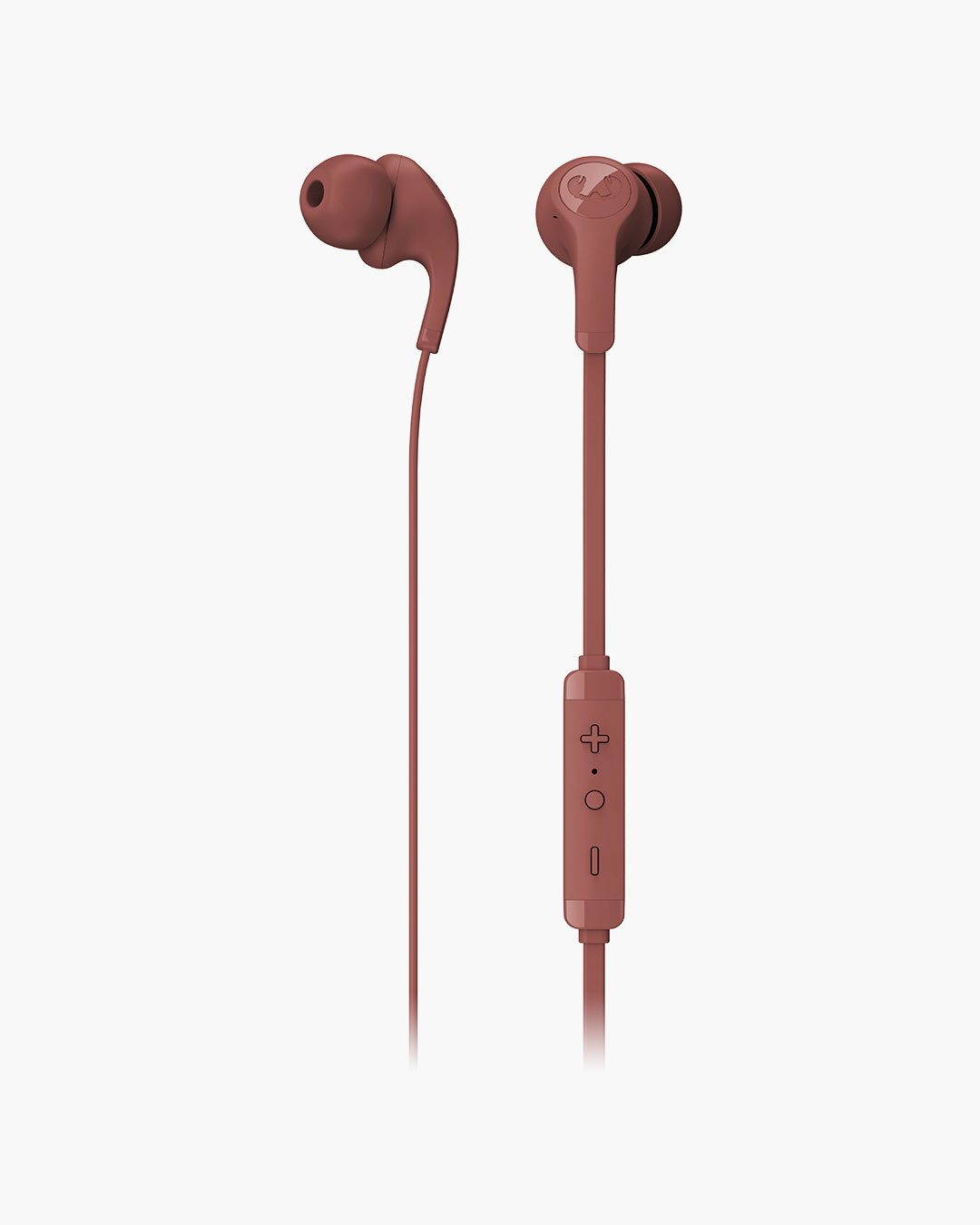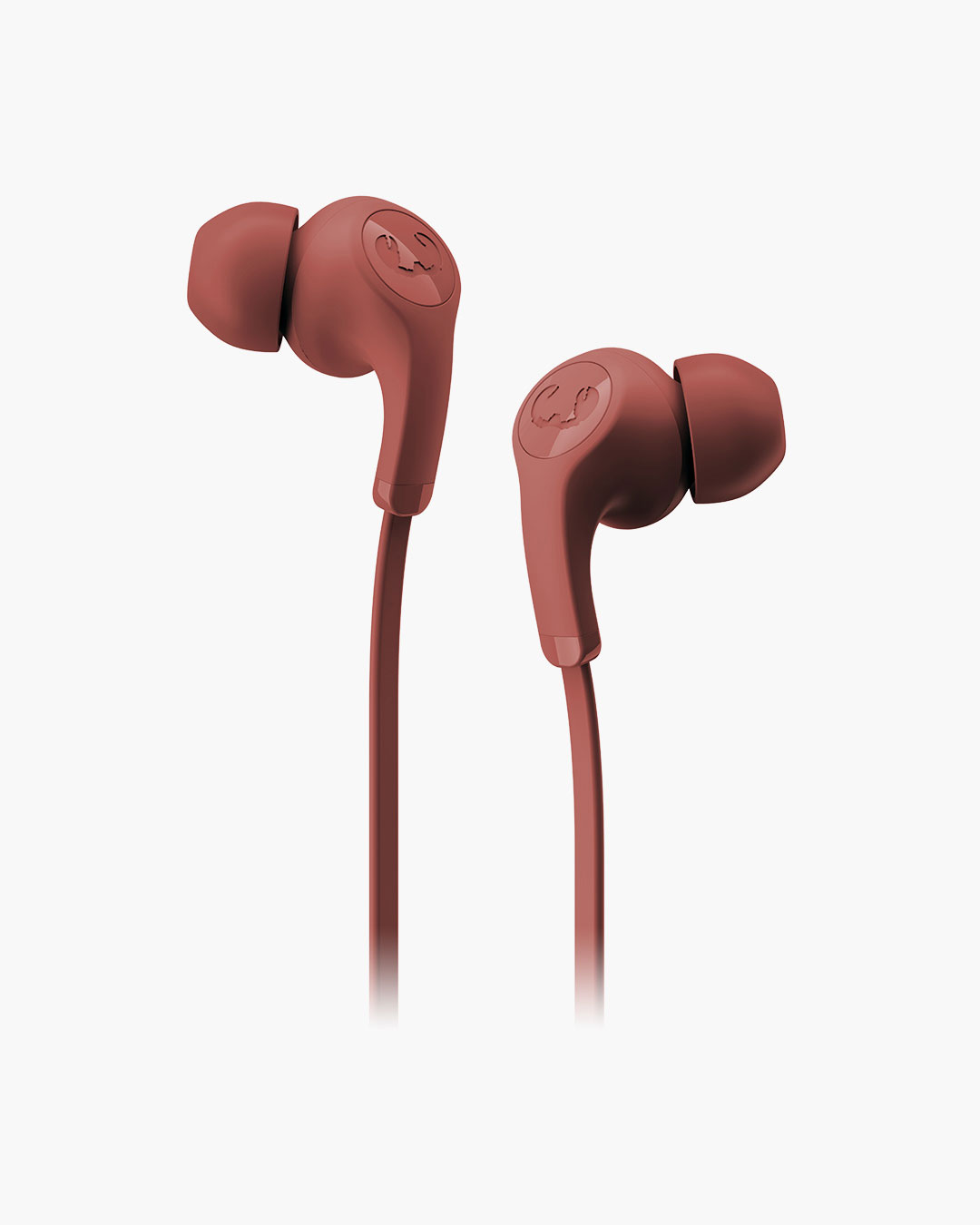 Earbuds with eartip
Flow Tip
The best accessories to add some beats and tunes to your everyday life. Simply find your perfect flow and enjoy your music.
Built-in remote and microphone
Audio jack connector (3.5 mm)
Secure checkout

Free delivery > €50

Always free returns

Quick & personal support
In-ear design
Go for colour and sound
The Flow in-ear headphones are compact and light! They let you enjoy your music on a daily basis. The in-ear design is modest, but colourful.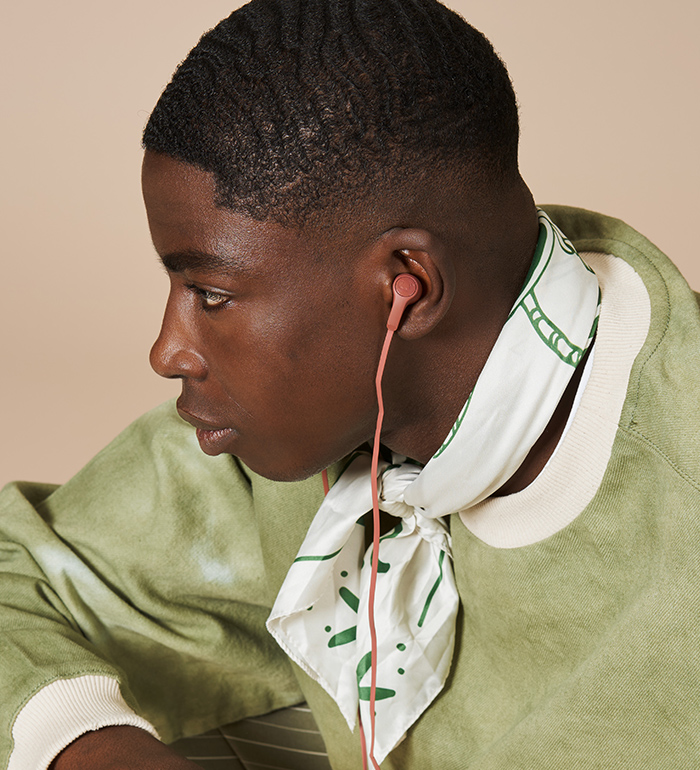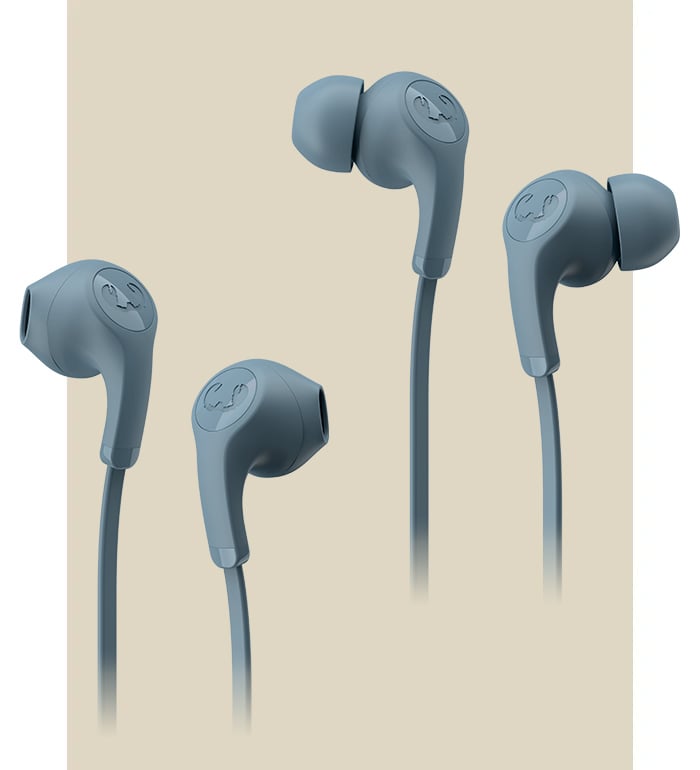 Tip or non-tip
Choose a fit
The Flow headphones are available in a tip and non-tip version. Both versions were designed to fit your ear perfectly and feel comfortable all day long. It's up to you to decide what your favourite style is! The Flow Tip come with 3 sizes of soft silicone eartips and offer passive noise cancelling for a more noise-free listening experience when listening to music. Rather stay more aware of your surroundings? Choose the Flow without eartips.
3 sizes of soft silicone eartips included

Sound
Crystal clear
The Flow headphones produce a rich bass and crisp tones, giving you a solid sound experience when you are listening to music or making a phone call.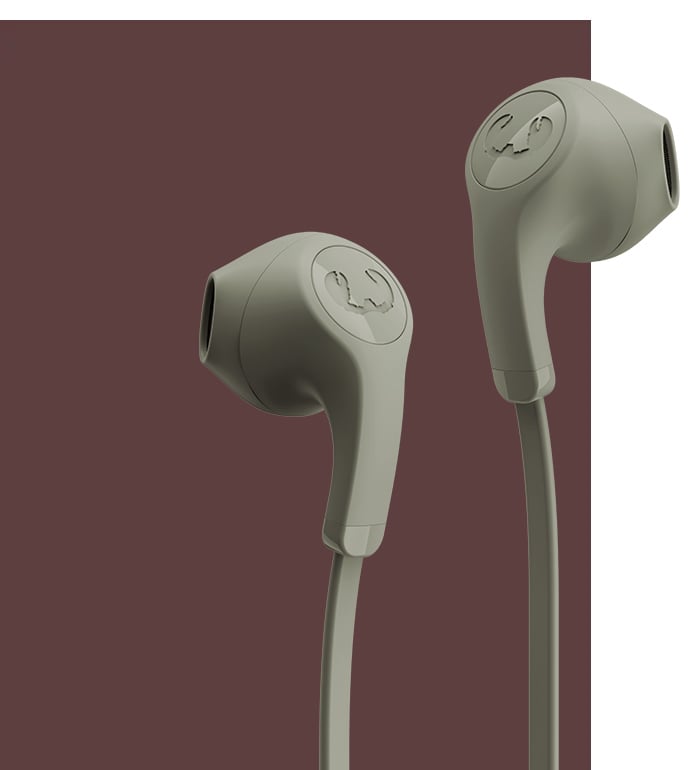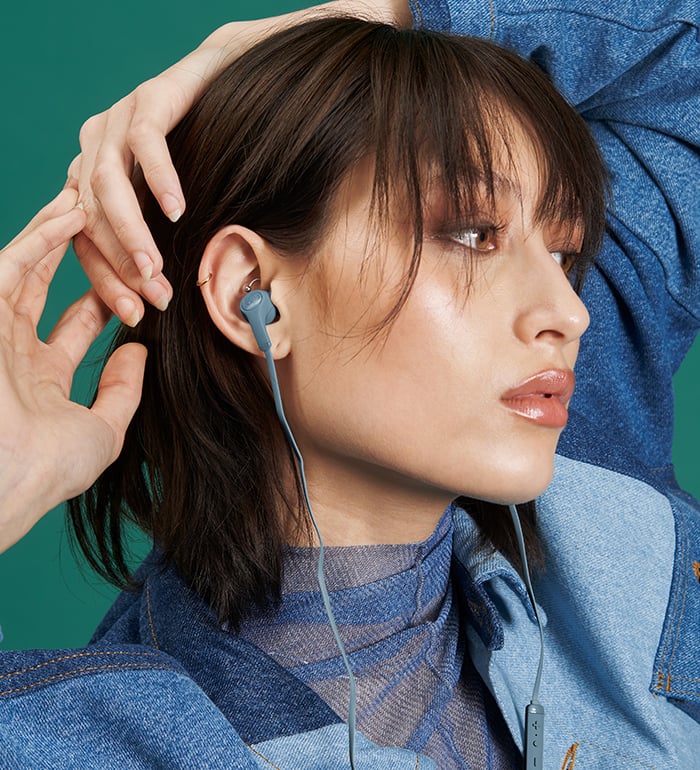 Built-in remote and microphone
Press and go
With the integrated remote and microphone, you can easily take a phone call or pause your music. Leave your phone in your pocket or bag and use the headphones to control your music and phone calls.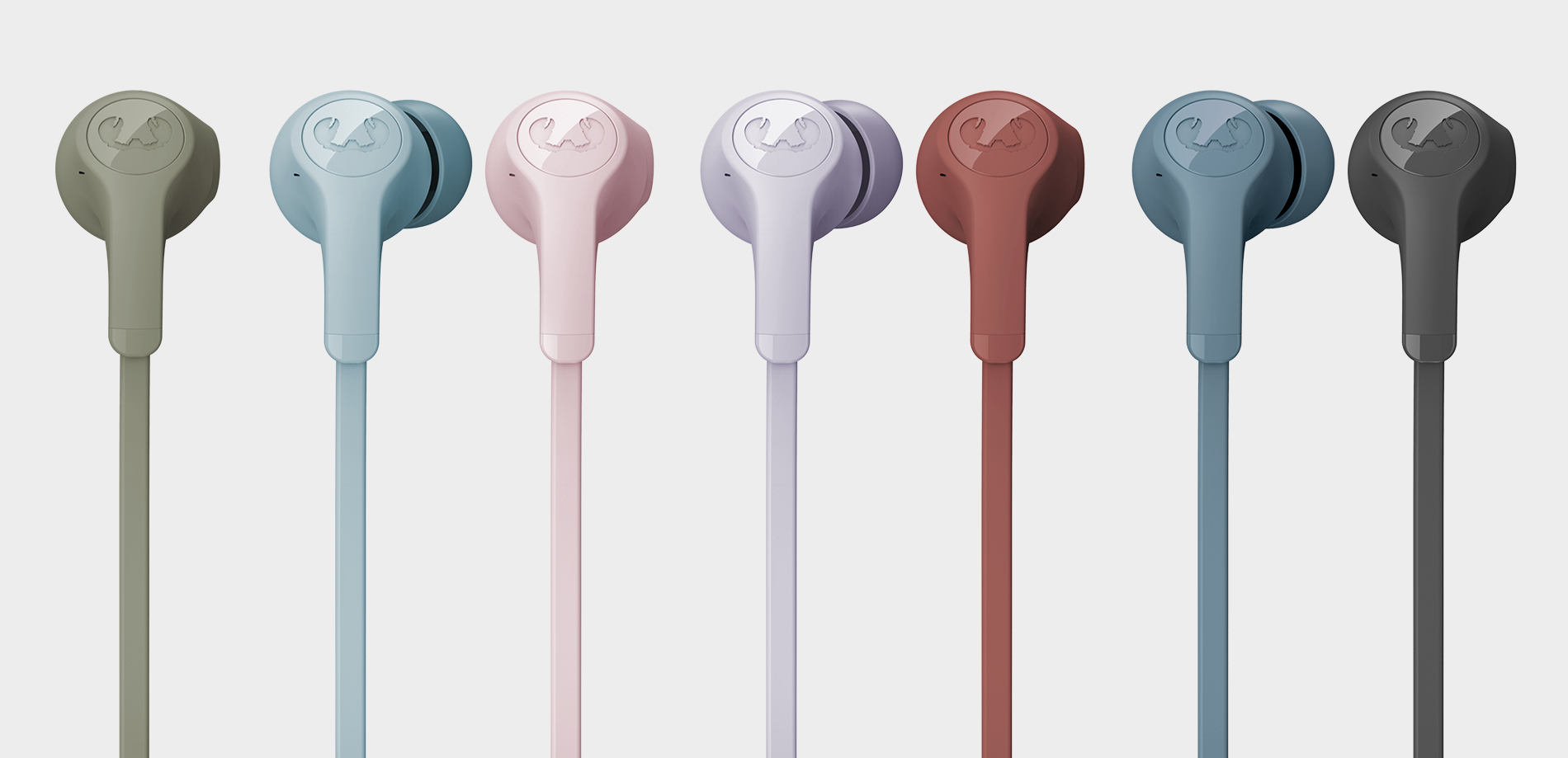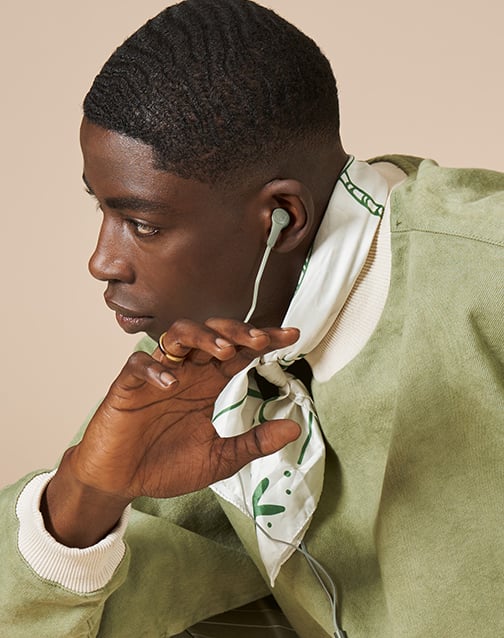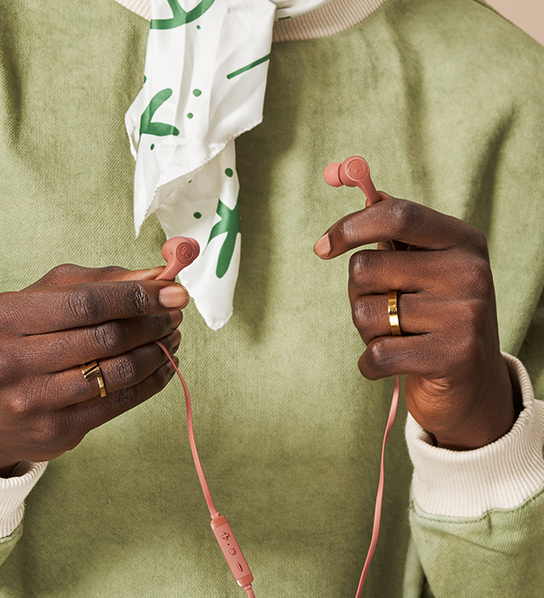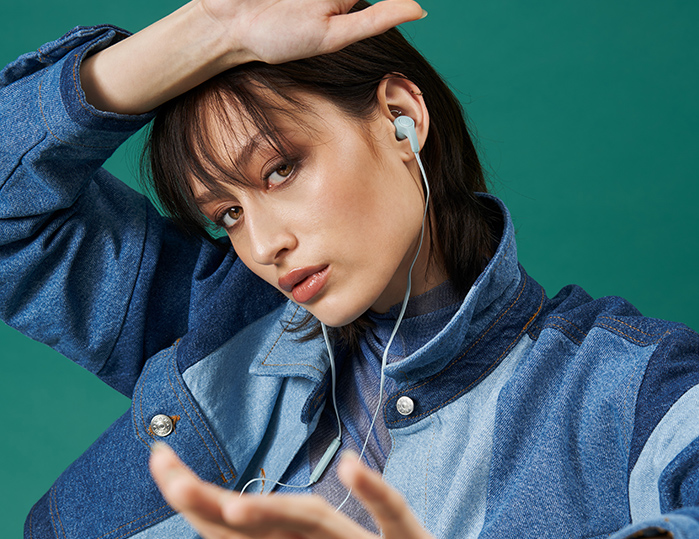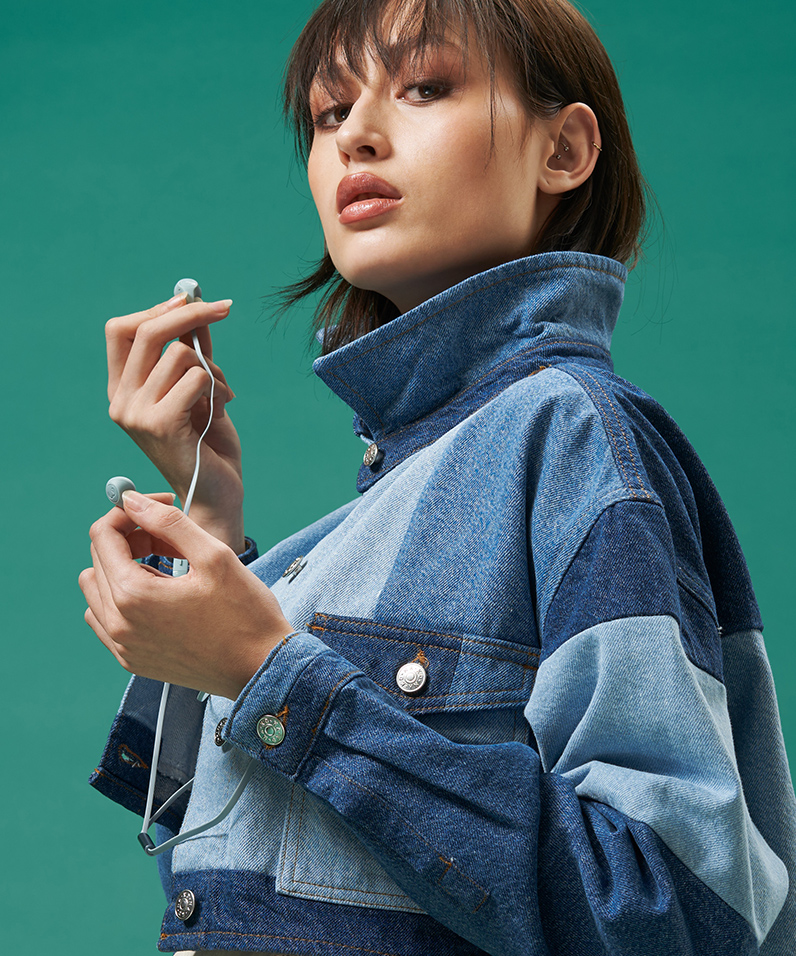 Bits 'n Bites
In the box:
Flow in-ear headphones
3 sizes of soft silicone eartips (Flow Tip)
Features:
Audio jack connector (3.5 mm)
Built-in remote and microphone
Colour:
Ice Grey
Dried Green
Dusky Blue
Smokey Pink
Dreamy Lilac
Safari Red
Dive Blue
Storm Grey
Size:
100 cm cable length
Product support
---
Zeer goede geluidskwaliteit
Boysmomwh (Bol.com)
-
5 Jan 2021
Zeer gemakkelijk te verbinden met mijn iphone. Er zitten drie verschillende maten van oordopjes bij (het rubberen stukje), waardoor ze perfect blijven zitten. Zeer goed te gebruiken bij het joggen.
DvdMPaars (Bol.com)
-
30 Nov 2021
Veel betere kwaliteit dan ik had verwacht. Echt hele goeie prijs/kwaliteit verhouding.
Rachellehcar (Bol.com)
-
30 Nov 2021
Goede geluidskwaliteit, goede pasvorm, eenvoudig aan te sluiten, ik ben enthousiast!
Audrey882 (Bol.com)
-
17 Dec 2021
Voor sinterklaas cadeau gegeven, het was een top cadeau om te geven!
Kira01 (Bol.com)
-
13 Aug 2021
Voor de prijs ben ik blij verrast! De geluidskwaliteit is goed, oortjes blijven goed zitten en ze konden meteen gebruikt worden vanuit de doos. Aanrader :)
Timsalabim85 (Bol.com)
-
3 Nov 2021
Wat een genot zijn deze oortjes. Ik had ze eerst zonder tips, maar deze pasten niet. Deze passen prima ook tijdens het wandelen. Een echte aanrader, ik heb ze ook voor mijn man gekocht.
Dees (MediaMarkt)
-
5 Apr 2022
De vorige versie van deze oortjes gingen 2,5 jaar mee, dat vind ik echt top voor deze soort oortjes en prijs. Daarom weer voor deze gekozen. Geluid is mooi en helder. Muziek makkelijk te bedienen en met (video) bellen ben ik goed te verstaan door de ander.
Martijn (MediaMarkt)
-
17 Sep 2020
Na goed advies in de winkel voor de Fresh 'n Rebel Flow gegaan. En ik moet zeggen wat komt daar een mooi geluid uit, goed helder en een goede bass. Zeker een aanrader!
Angel282 (Bol.com)
-
21 Mar 2022
Echt super geluid, vergelijkbaar met jbl kwaliteit. Ook heel fijn tijdens wandelen en sporten, vallen niet uit je oor en makkelijk te bedienen.
denhaas (Bol.com)
-
21 Dec 2021
Praktisch goede kwaliteit
---