Behind the scenes
06.05.2022 | Déani Visser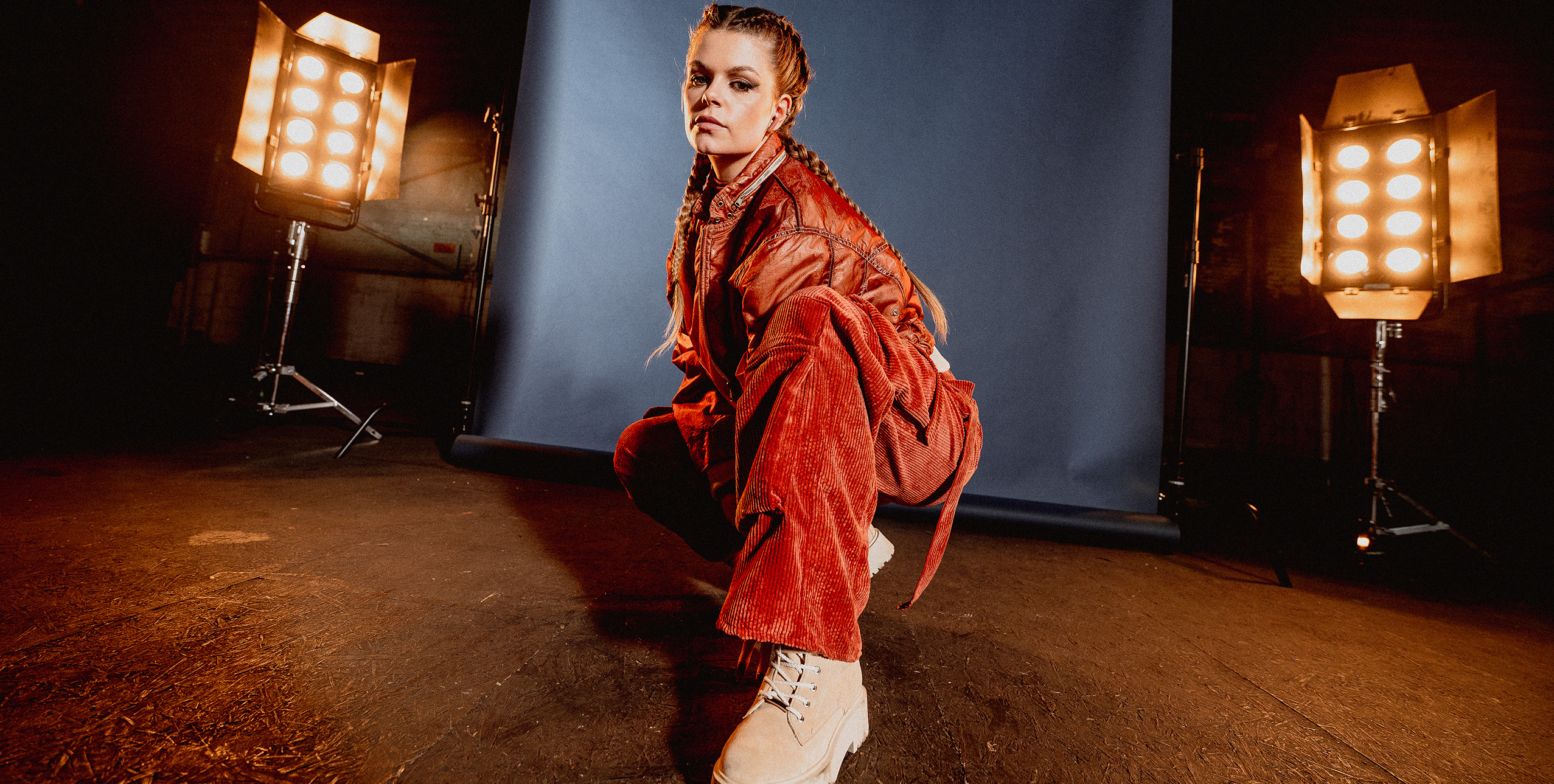 Come backstage with us: Davina Michelle shoot
---
Today we'll give you an exclusive look behind the scenes of the two shooting days we had for our brand new campaign with Davina Michelle. Enjoy the unseen bits of the shoot that took place on the 10th and 11th of February 👀📸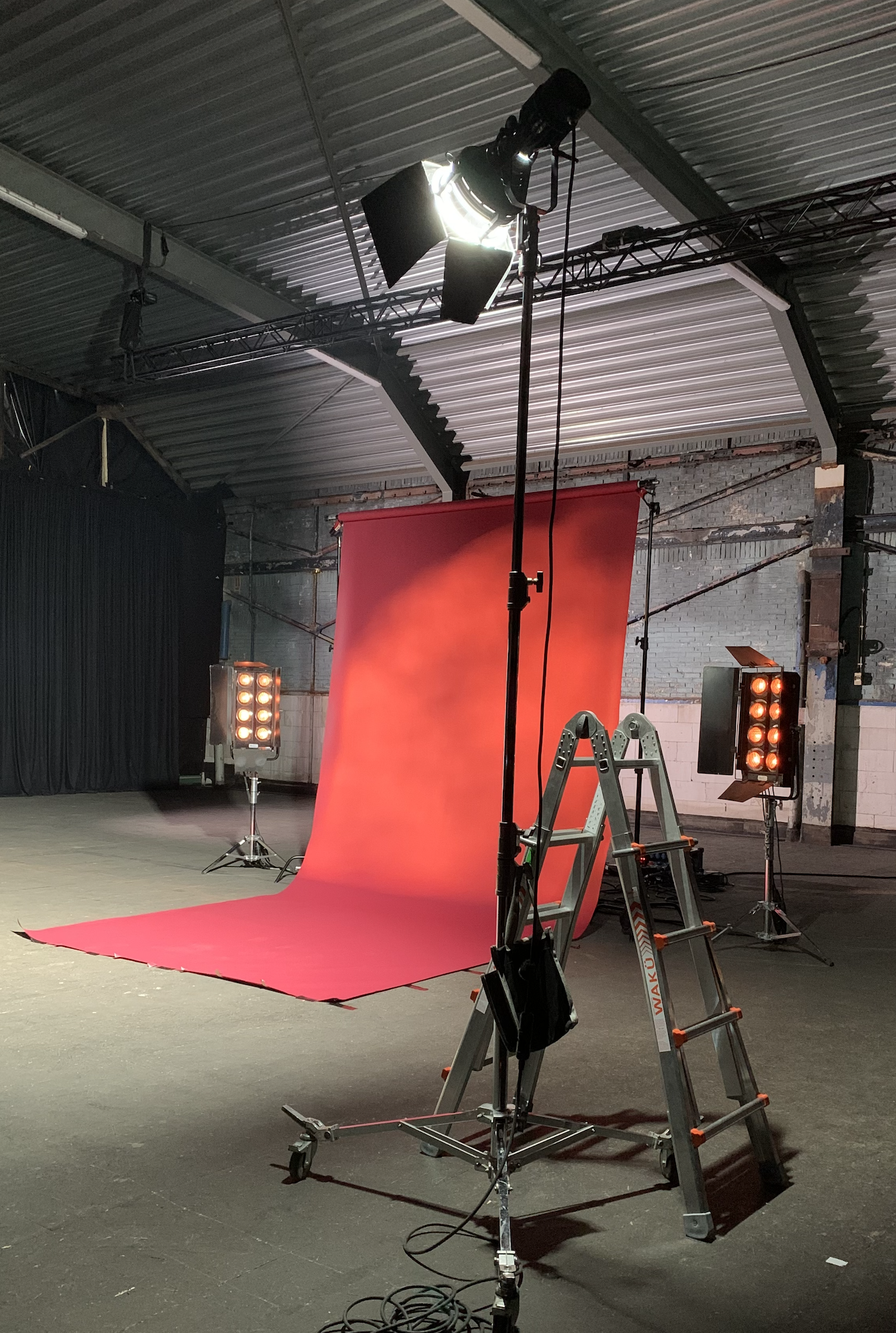 DAY 1
We started the first day off with building the set: a backdrop in exactly the right colour, multiple cameras and not to mention all the lights.
Davina Michelle started the day with the make-up and hair artist and her personal stylist. As she loves make-up and fashion, you can imagine this might be her favourite part of the day 😉 Fun fact: the suit that Davina is wearing was handmade especially for this shoot by a designer. It would perfectly match with the Dive Blue colour of the Clam ANC. Talking about customising, wow!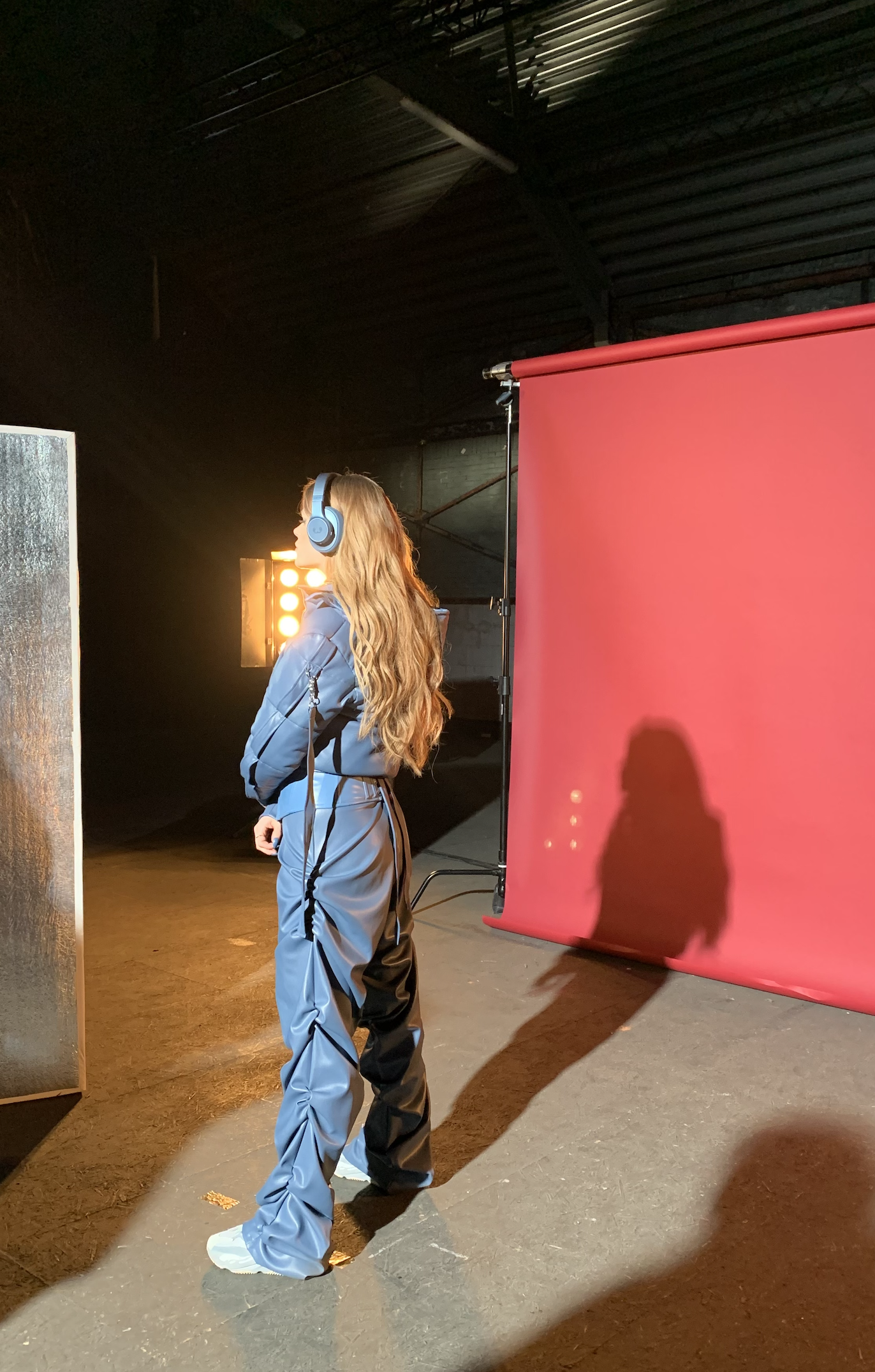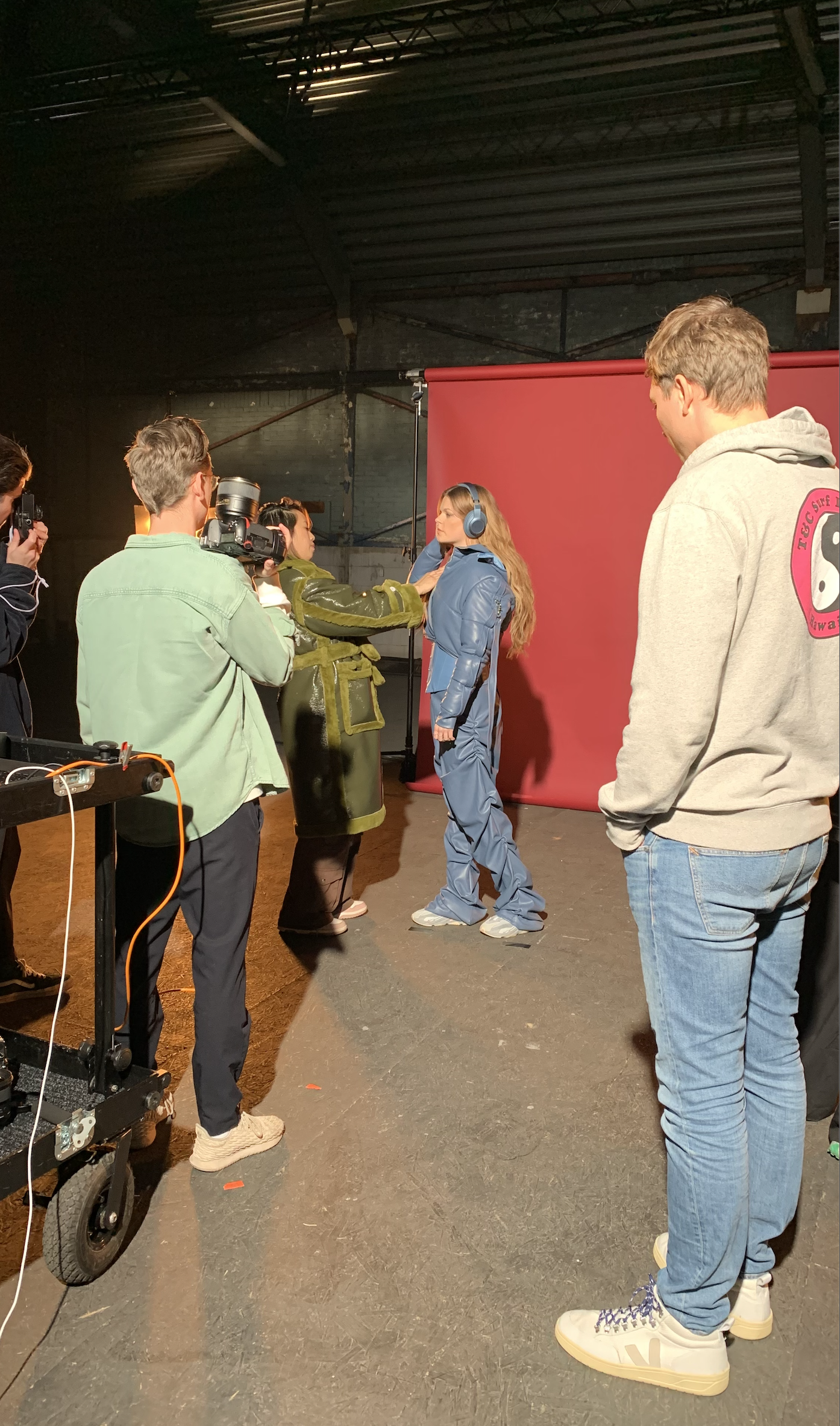 On this first day, we shot all the footage with the Clam ANC. We started of with video and after that the photographer could get in on the action. On shooting days like this, there are a lot of people present at the set:
Davina Michelle and her team
Fresh 'n Rebel team
4 people for videography
2 people for photography
Stylist
Make-up and hair artist
DAY 2
On the second day, we shot all campaign footage with the Twins 3 true Wireless earbuds. Meaning: different background, different outfit, different hair and make-up look. Check out this bad ass outfit! Unlike the day before, we started this day off with photography. After taking pictures all morning and having a great lunch, it was time for some moving content. Since the Twins 3 are way smaller than our Clam ANC headphones, this day asked for an even better eye for detail.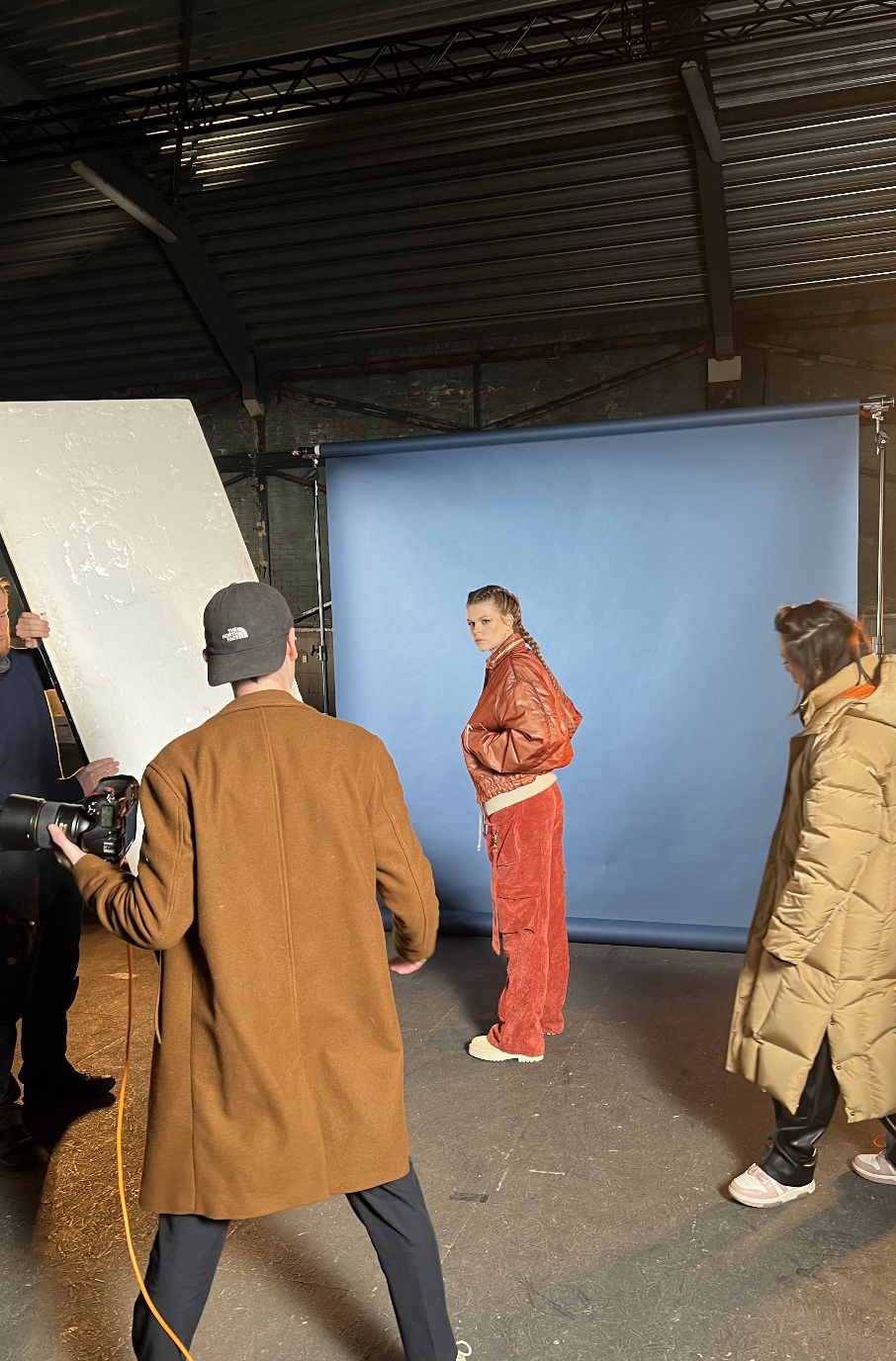 IT'S A WRAP!
After two long, but succesful and fun days, we could finally say: 'It's a wrap!'. You can see all the photos and videos that were made these days on our social channels these weeks, so enjoy! ;)
Get your own Clam ANC and Twins 3