Working at Fresh 'n Rebel
Based in the heart of Rotterdam, a city known for its creativity, the Fresh 'n Rebel team creates the latest mobile must-haves. With high-quality materials, beautiful designs and a rebellious twist, the Fresh 'n Rebel team keeps on surprising.
"Always choose bold over boring!"
About our brands

Fresh 'n Rebel is a young, cool, dynamic and fast growing brand that designs, produces and sells mobile must-haves such as wireless speakers, headphones, earbuds, powerbanks and (wireless) charging products throughout Europe (retailers) and its own webshop. Fresh 'n Rebel products can be recognized by their urban, colourful designs with a fashionable look and high quality materials. With Fresh 'n Rebel products you want to be seen and everything from the collection is a real addition to your style.
Sitecom Europe B.V. is the privately-owned parent company of the brands Fresh 'n Rebel and Sitecom. Both brands are mainly active in Europe and have great ambitions to further expand in both existing and new markets. With around 50 employees in Europe and a small team in Shenzhen, China, we are engaged in the development, marketing and sales of products to the most prominent retailers, e-tailers and directly through our own channels.
For more than 20 years Sitecom has been an established brand in connectivity products (such as USB adapters, hubs, card readers and cables) and charging products (such as wall chargers and wireless chargers). You can find more information on www.sitecom.com.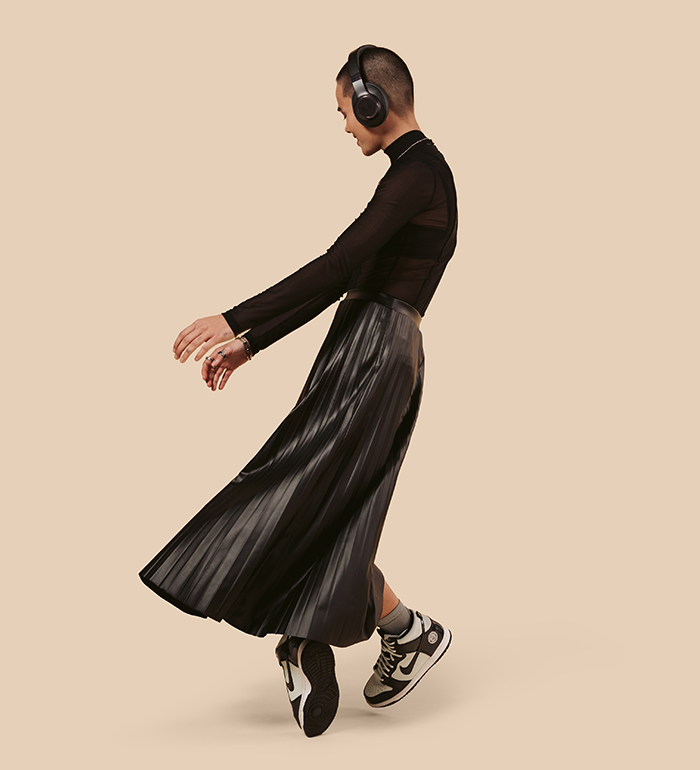 Supply Chain Specialist
Because of the growth of our company, we are currently looking for a motivated and detail-oriented individual to join our team as a Supply Chain Specialist. If you are passionate about the consumer electronics industry and eager to make your mark in a rapidly evolving company, we are excited to hear from you!
Web Specialist
Omdat ons bedrijf blijft groeien, zijn we per direct op zoek naar een Web Specialist om ons online team te komen versterken. Wil jij o.a. meewerken aan het inrichten en optimaliseren van onze website(s)/-shop(s) en sta jij te popelen om designs te vertalen naar functionele pagina's? Dan ben jij misschien wel de Web Specialist die we zoeken!
Brand Promoter
Je bent dé Fresh 'n Rebel expert binnen de Media Markt winkel en enthousiasmeert consumenten en Media Markt personeel over de producten en ons merk Met jouw creatieve en representatieve aanpak zorg jij voor veel conversie in de winkels. Daarnaast zorg jij er met jouw merchandise skills voor dat de schappen van Fresh 'n Rebel er top uitzien als jij in de winkel aan het werk bent.
Render Artist
Word jij warm van tot in de puntjes verzorgde visuals en animaties? Beweeg je je graag in de virtuele wereld van 3D modellen en 3D rendering? Dan ben jij misschien wel degene die we zoeken!
Paid Advertising Specialist
Aan jou de taak om al je kennis en kunde tot uiting te brengen om Sitecom en Fresh 'n Rebel naar een hoger online plan te tillen. Je werkt nauw samen met je collega's waaronder de E-commerce Manager, de Marketplace Specialists, Email Marketeer, de Creative Studio, Operations en Customer Care. Samen bepalen we de overall (online) marketing strategie voor beide merken. In de functie van Paid Advertising Specialist ben je verantwoordelijk voor het beheren, analyseren en optimaliseren van diverse online kanalen.
Compliance Officer
Are you a detail-oriented professional with a passion for ensuring compliance with the latest regulations and standards? We're looking for a Compliance Officer to join our dynamic team at Fresh 'n Rebel in Rotterdam. In this role, you will collaborate closely with our Director of Product Development and play in important part in upholding our commitment to quality, safety and adherence to EU regulations in the mobile accessories, headphones and speakers industry. Are you the person we're looking for? Apply now and be a driving force behind our commitment to providing products that meet the highest standards of quality and safety.