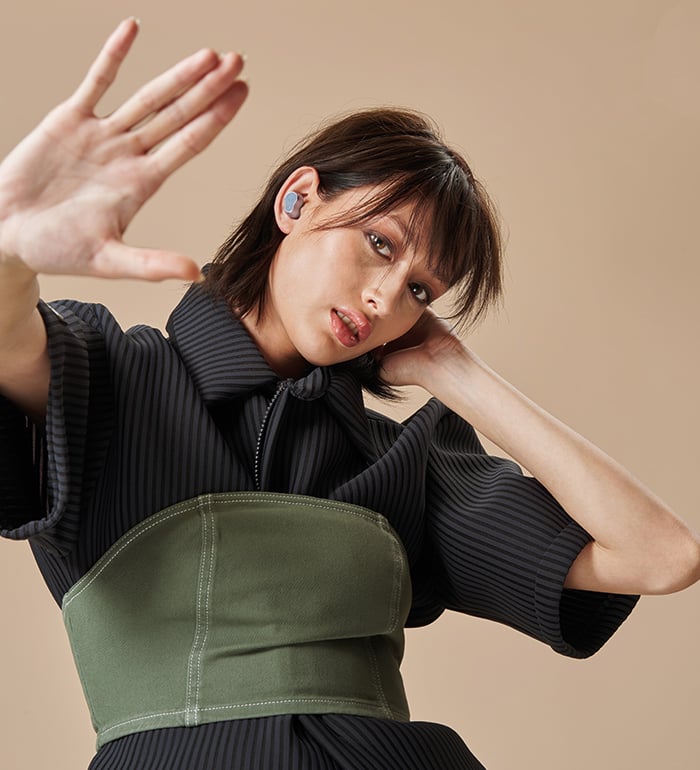 Personal Sound
Hear what you've been missing!
We all have a different perception of low, mid and high frequencies. One might hear the highs better, while others might hear more of the low tones. This means that many people miss out on their music. Thanks to Personal Sound, you can enjoy your favorite music to the fullest.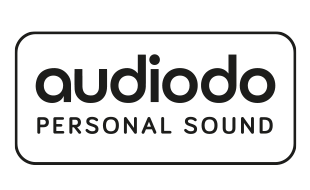 How does it work?
The Fresh 'n Rebel – Personal Sound app tests your hearing at all frequencies and tunes it specifically to your hearing. During the test, tones at all frequencies are played at different volume levels, specifically for your left and right ear. Based on which tones are audible and not audible for you, a personal profile is created in which frequencies are boosted or reduced. With the Twins Elite you will be able to enjoy sound with more detail and clarity than you've ever heard before. After creating your sound profile, you can use the intuitive equaliser in the app to perfect the sound to your liking.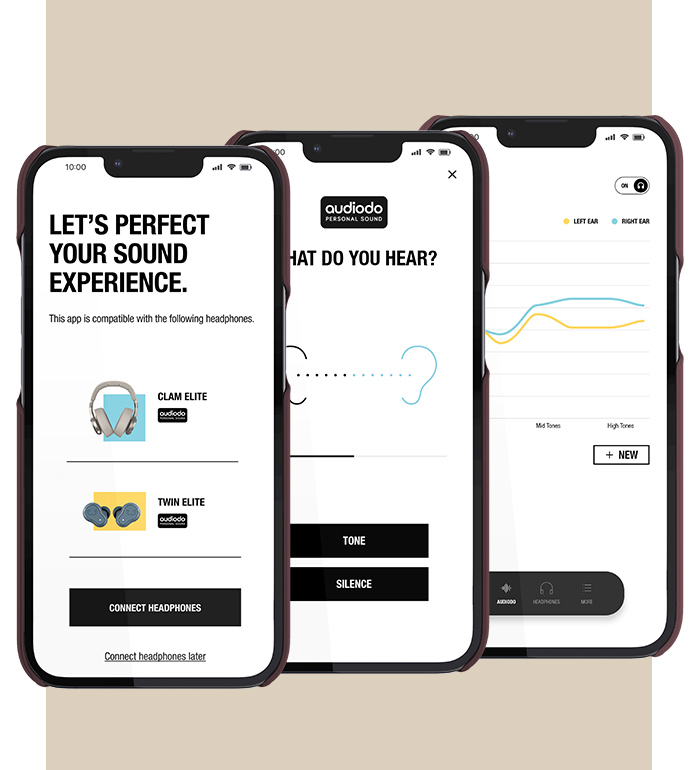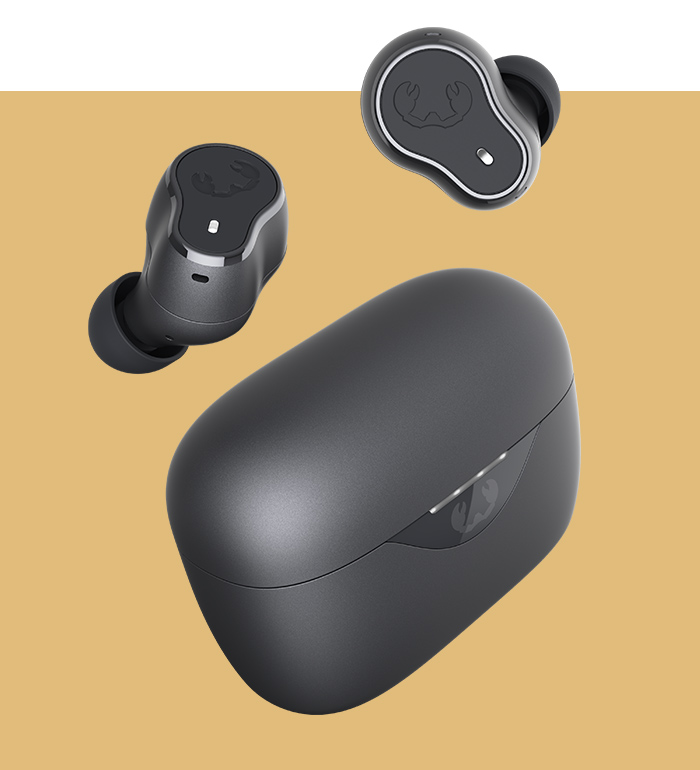 Beamforming ENC microphones
Noise-free phone calls
Both earbuds of the Twins Elite have 3 microphones; 2 to take care of Active Noise Cancelling (ANC) and 1 to enable Environmental Noise Cancelling (ENC). The beamforming ENC microphones reduce surrounding sounds to ensure noise-free phone calls and deliver crystal-clear sound to the person you're calling.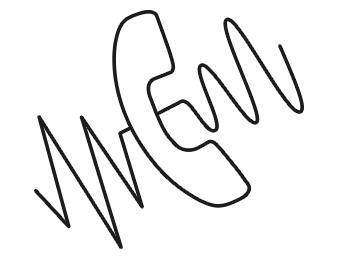 Clickable button control
Push the lobster
The lobster logo you can find on the earbuds are actually responsive buttons to control your music and phone calls. Never again accidentally skip a song or pause playback by touching your earbuds. Simply press the button while wearing the earbuds for easy and comfortable command.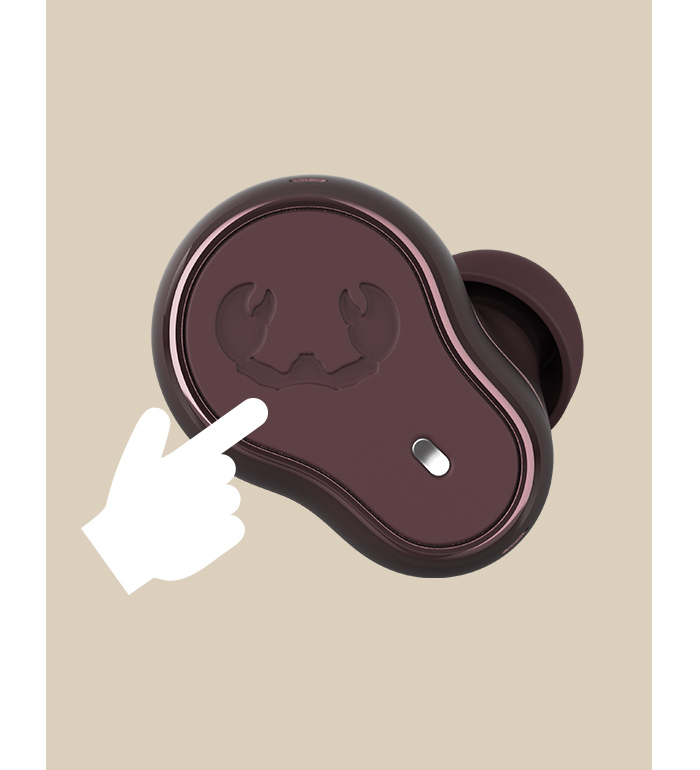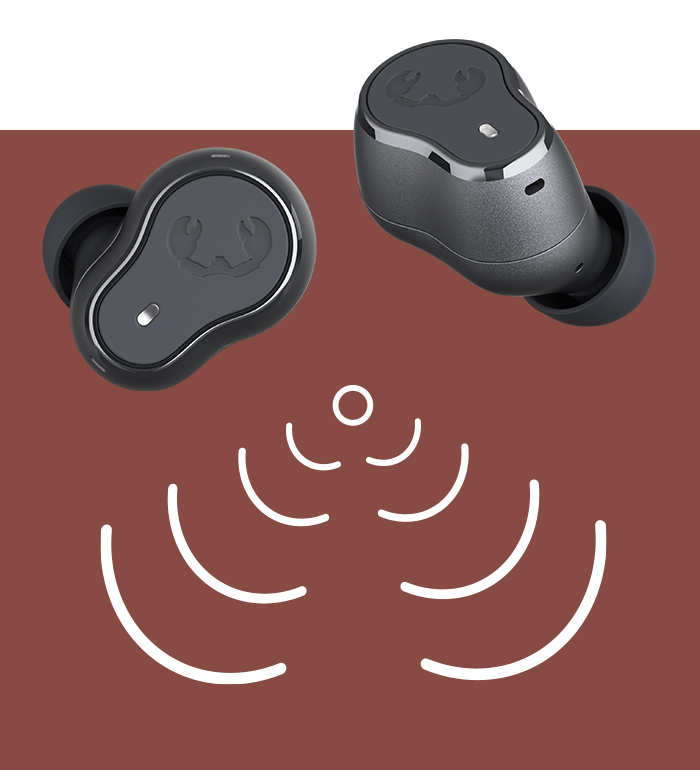 Multipoint Bluetooth connection
It takes two
The multipoint Bluetooth of the Twins Elite earbuds make it possible to connect 2 devices to your earbuds at the same time. Answer your phone while you're in a video call on your laptop without re-pairing the earbuds to your device.*
*Only one audio stream is active at the same time. Voice assistant is active on the last paired device.
Playtime
Wait a minute
The Twins Elite have a total playtime of 29 hours when ANC is not in use (9 hours per single charge). When ANC is enabled, the total playtime is 21 hours (6 hours per single charge). Ran out of battery and need a quick boost? Charge the Twins Elite for 15 minutes for 4 hours of playtime!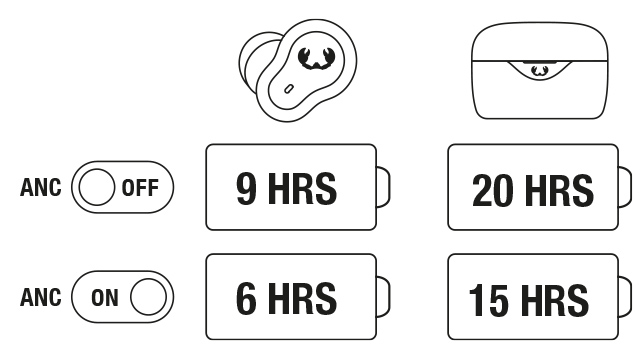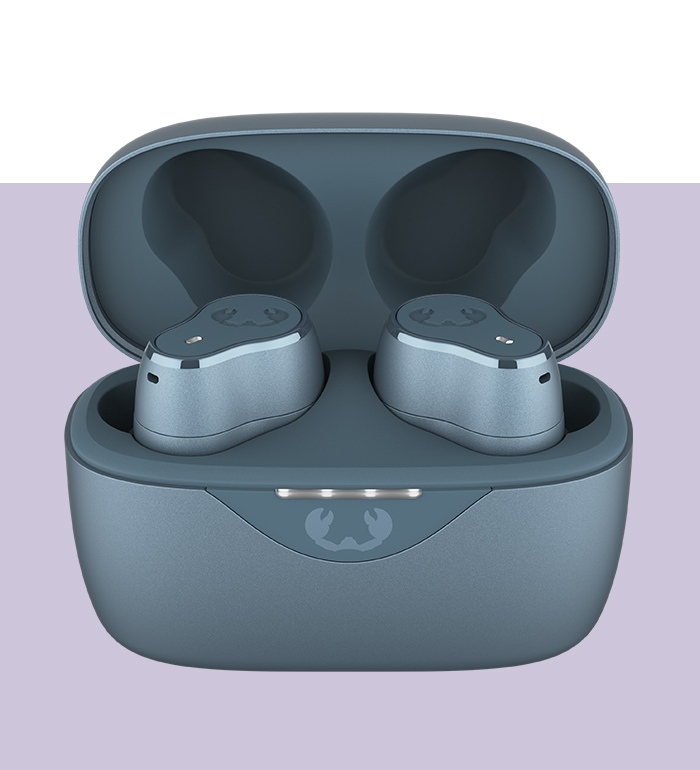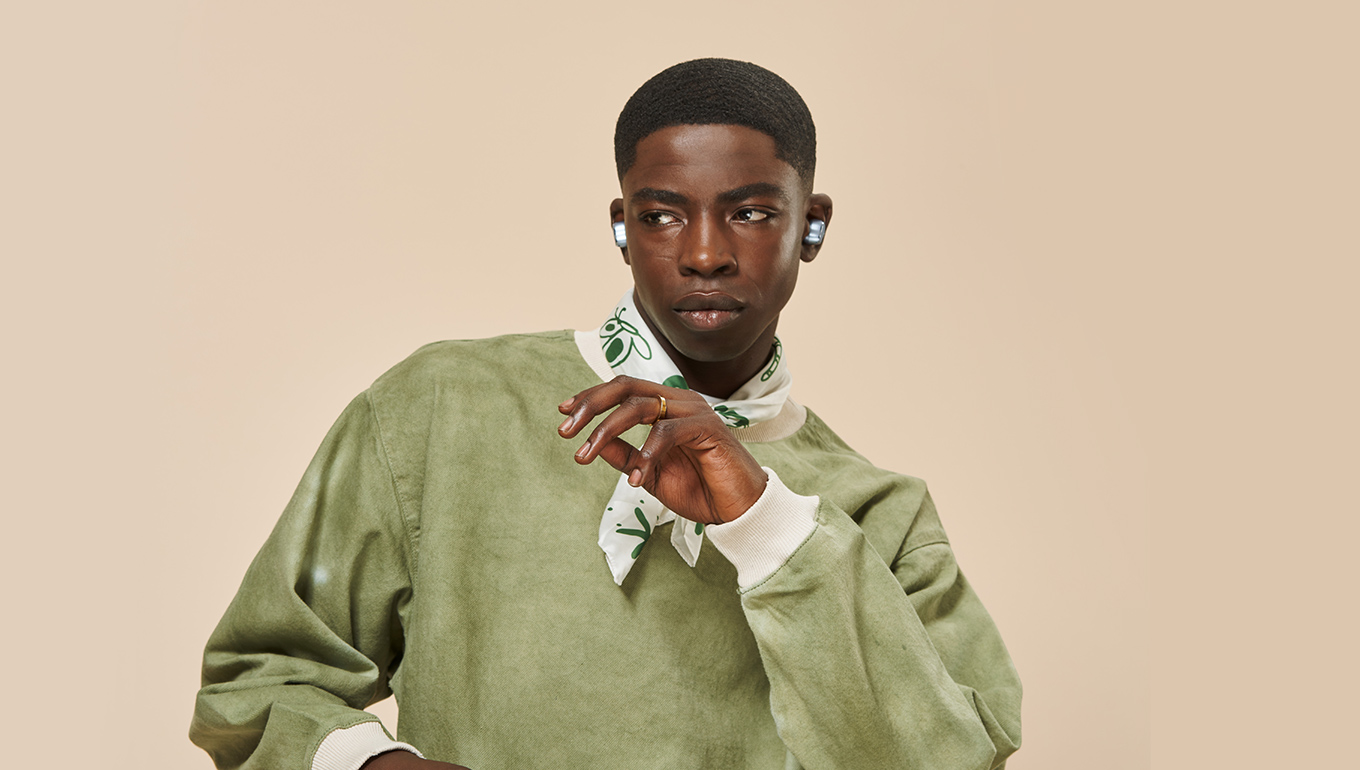 Wireless charging
Power it up
You can fully charge the Twins Elite on a wireless charging pad or via the matching USB-C charging cable within just 1.5 hours. Get back to listening before you know it.
Ambient Sound Mode
Always stay aware
Thanks to the Ambient Sound Mode on the Twins Elite, you can amplify surrounding sounds and stay aware of what's happening around you while listening to your favourite playlist or podcast. It's a convenient feature to stay safe in traffic while wearing earbuds.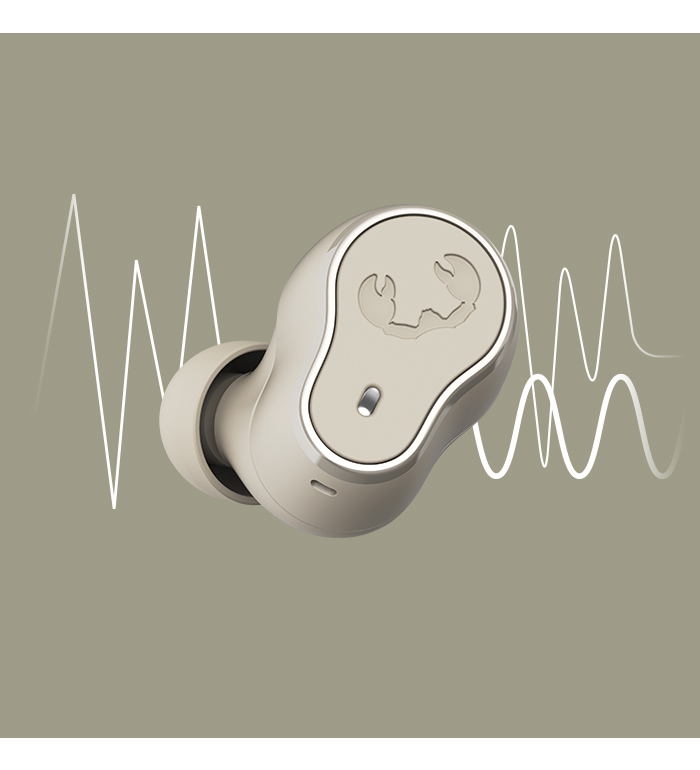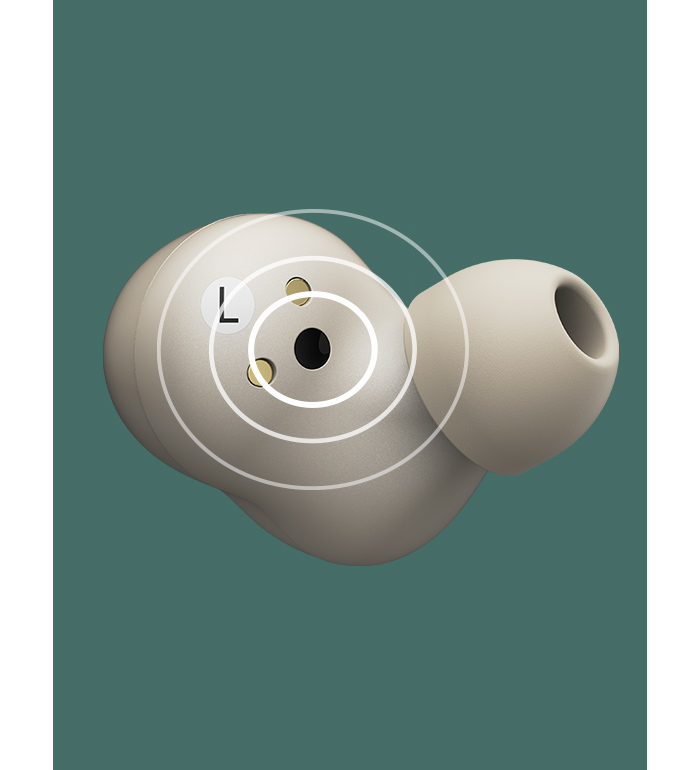 In-ear detection
Auto Pause
Take the earbuds out of your ears to pause playback. Put them back and the in-ear detection sensors will notice and your music will continue where it left off.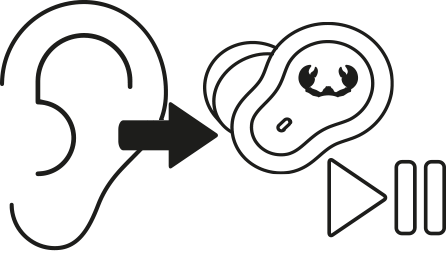 IPX4 splash waterproof
Singing in the rain
The Twins Elite are IPX4 splash waterproof and resistant to (splash) water like rain and sweat. Use them during a work out, a day at the beach or while can't escaping the rain.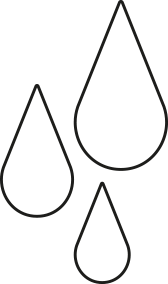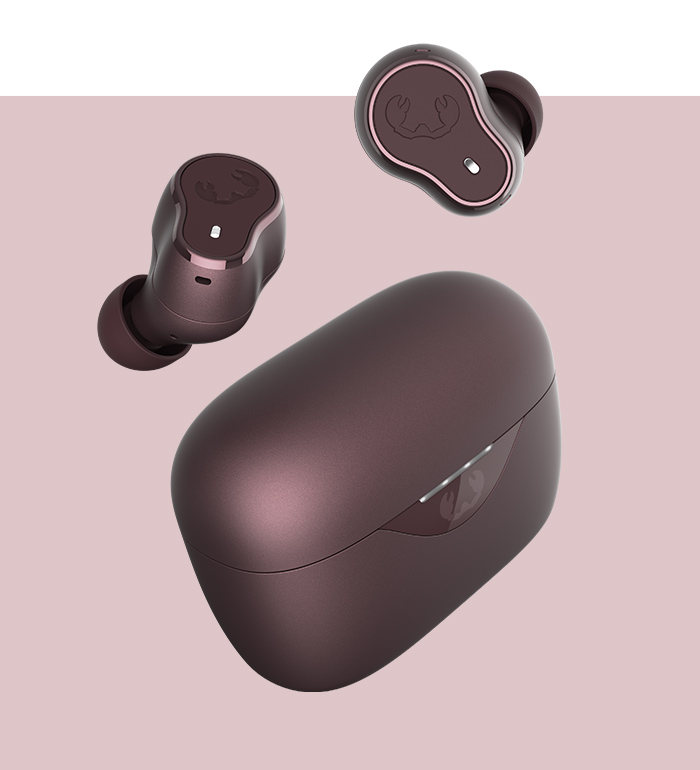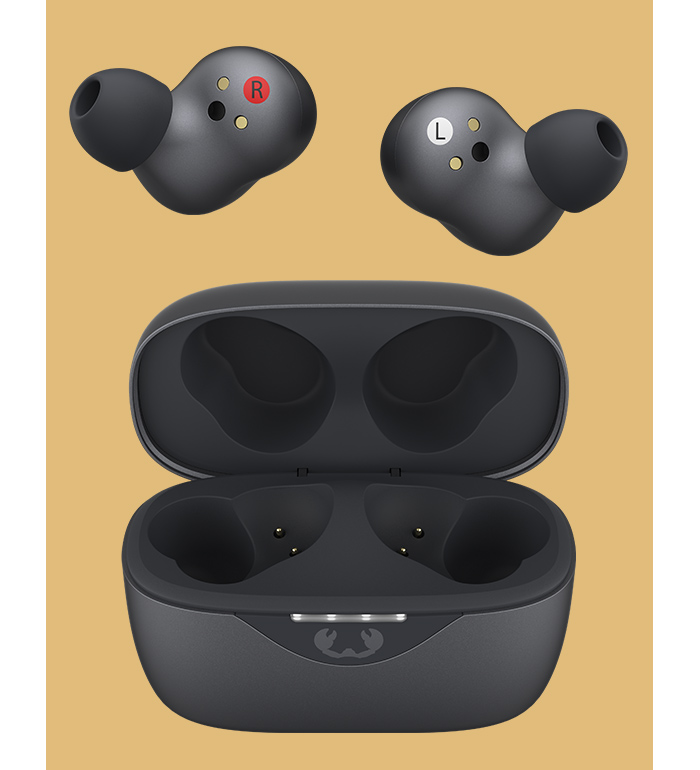 Perfect fit
For your ears only
The Twins Elite were designed to fit your ear perfectly and they come with 3 sizes of soft silicone eartips to make the earbuds fit every ear shape and size even better. Enjoy a brand-new design in our earbuds line up.
3 sizes of soft silicone eartips included

Voice assistant
Let me do the talking
With the Twins Elite you can activate the voice assistant on your device. Depending on your device, Siri or Google Assistant will respond to your voice command by clicking the button on the left earbud once.