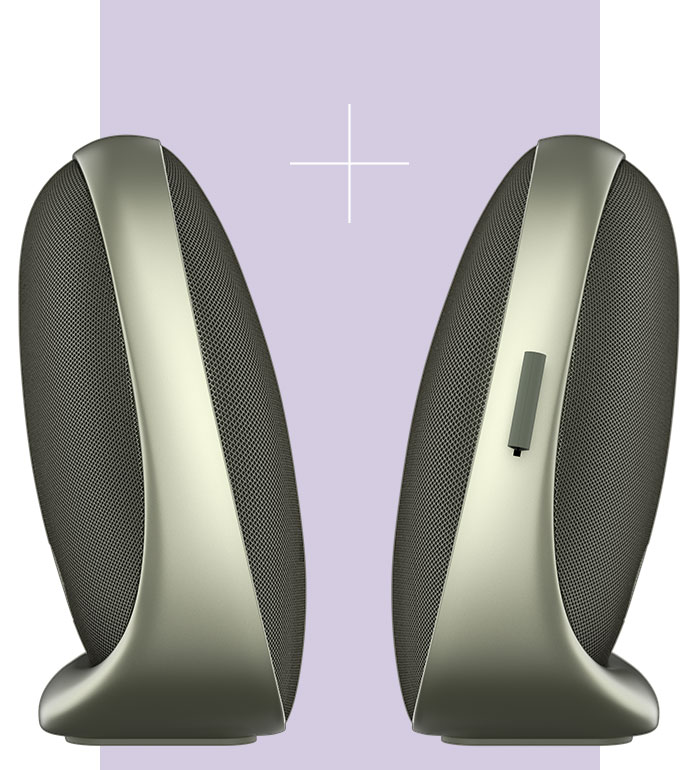 Double Fun Mode
Ultimate sound experience
Want to enjoy the ultimate sound experience? Connect 2 Soul speakers via Bluetooth and listen in stereo. With this Double Fun Mode you can fill your whole home with amazing sound.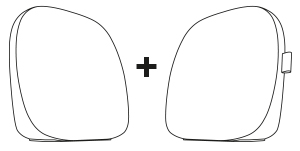 Slick design
Match your home
The Soul is made of the finest materials and on-trend colours to complement your interior. The rounded edges with metallic finishing and the 'sandwich' fabric are the perfect combination of materials. On top of that, this speaker is available in the most on-trend colours to match all interior styles.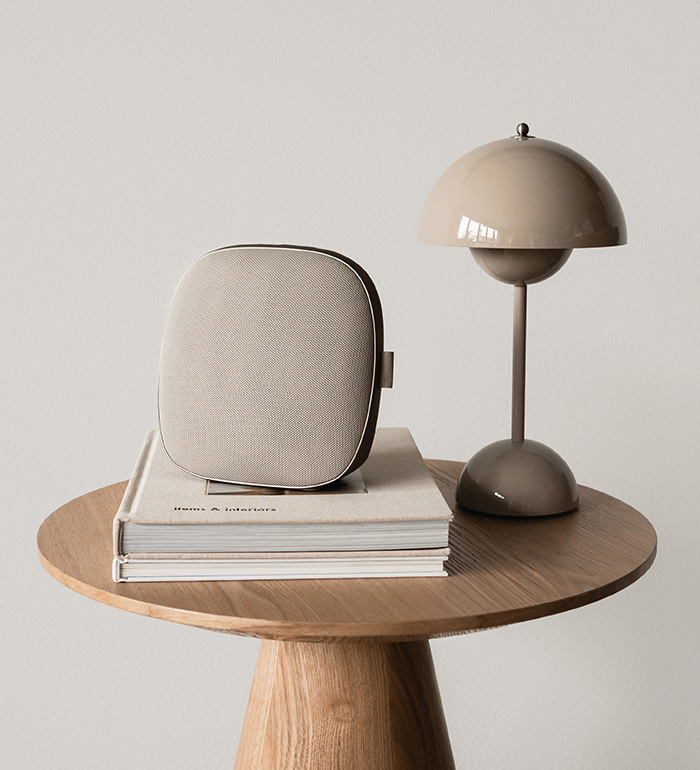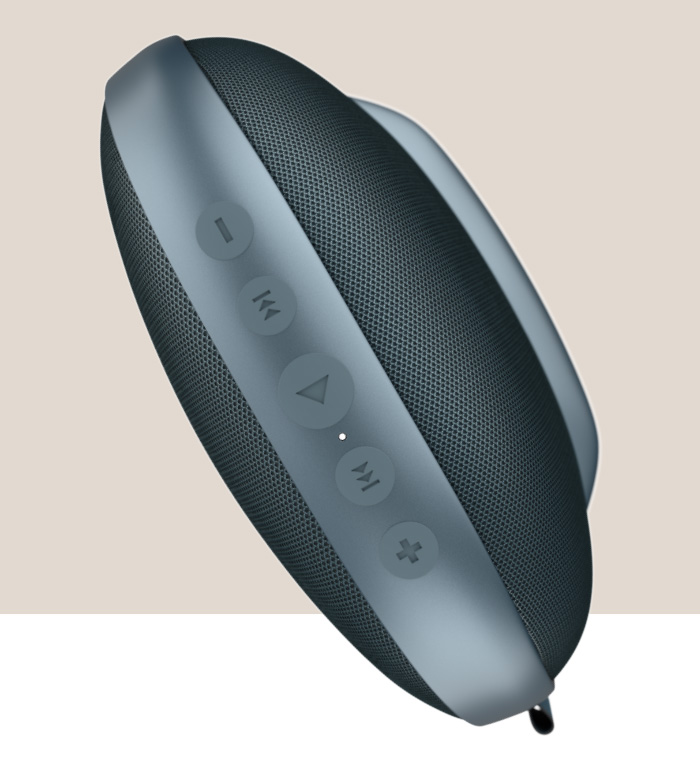 IPX5 splash waterproof
I will survive
The Soul is the perfect in-home speaker. However, you can also take it outside and enjoy its sound elsewhere. Because of the IPX5 splash waterproof rating, it is protected from rain or other gentle exposure to water.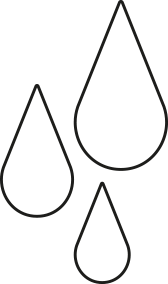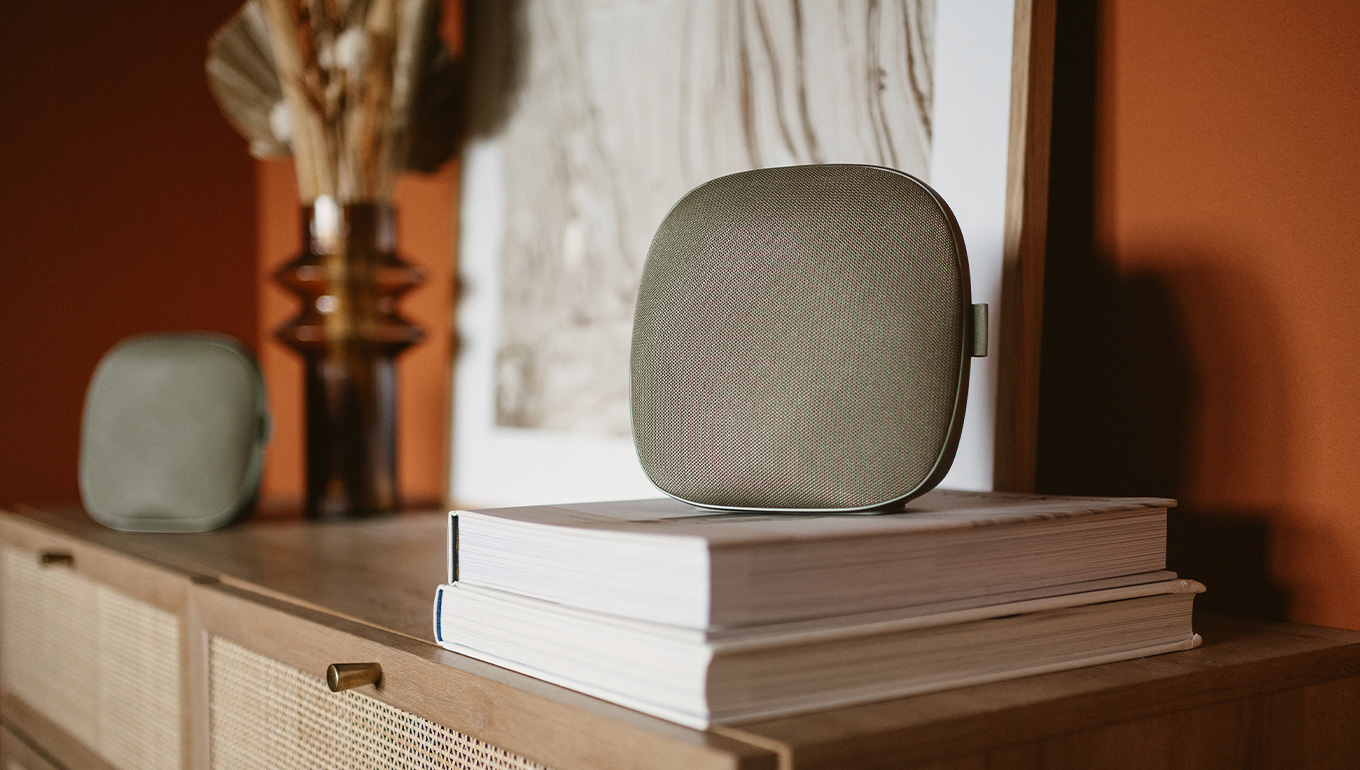 Playtime
Dance the night away
The Soul has 15 hours of total wireless playtime. You can fully charge it within 2.5 hours via the included USB-C cable. Stay at home or take the Soul to the yard, beach or pool and dance the night away.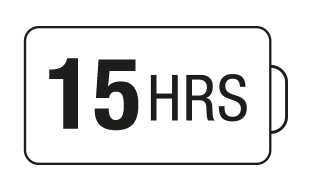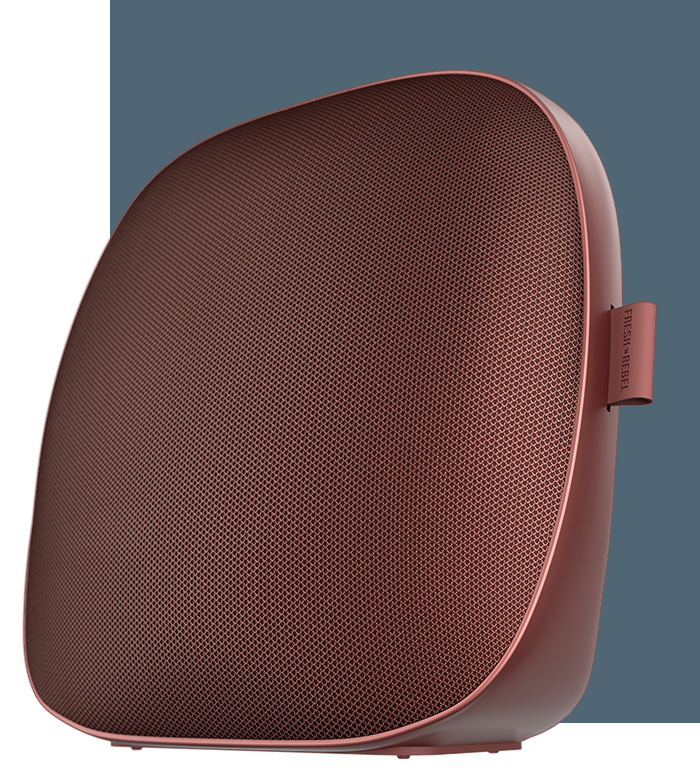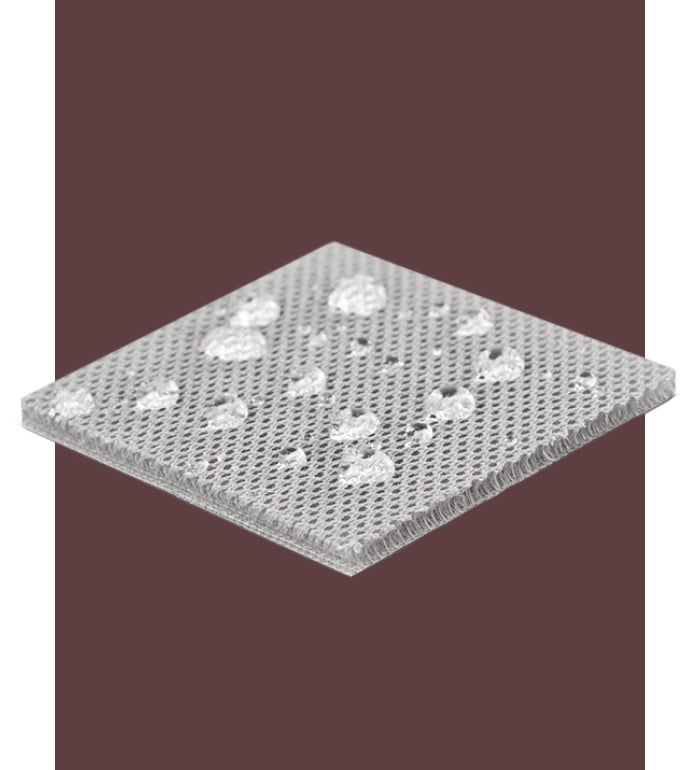 Quality material
A safe house
The Soul speaker is splash waterproof (IPX5) and has a durable, protective 'sandwich' fabric. Its housing makes it not only look good, but also makes sure it is always protected, even when you take it outside.
Speakerphone
Better call Soul
The Soul has a built-in microphone which makes it possible to make a phone call via the speaker instead of your phone.