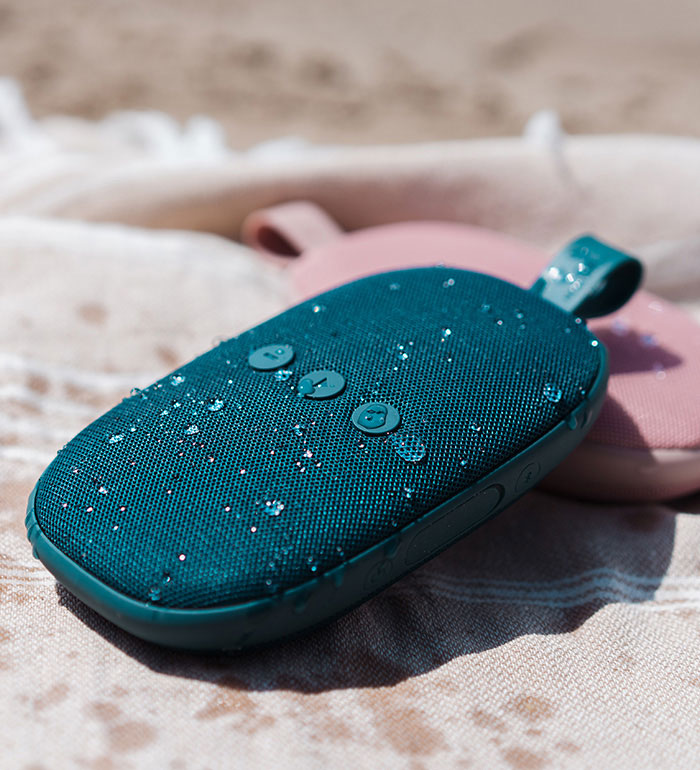 Waterproof
Walk on water
A holiday at the beach, chilling at the pool or a rebellious party? The Bold X is totally waterproof (IPX7), so don't hesitate to take it with you. And if it gets dirty, you can easily clean it under the tap.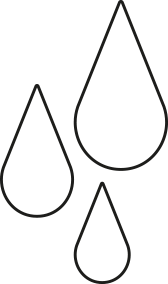 Double fun
Watch out! Double trouble
When you have 2 Rockbox Bold X speakers, the real fun begins! With the Double Fun Mode you can connect 2 speakers wirelessly and listen to your favourite tunes in true stereo. Enjoy the amazing sound of the Bold X double with 2 speakers!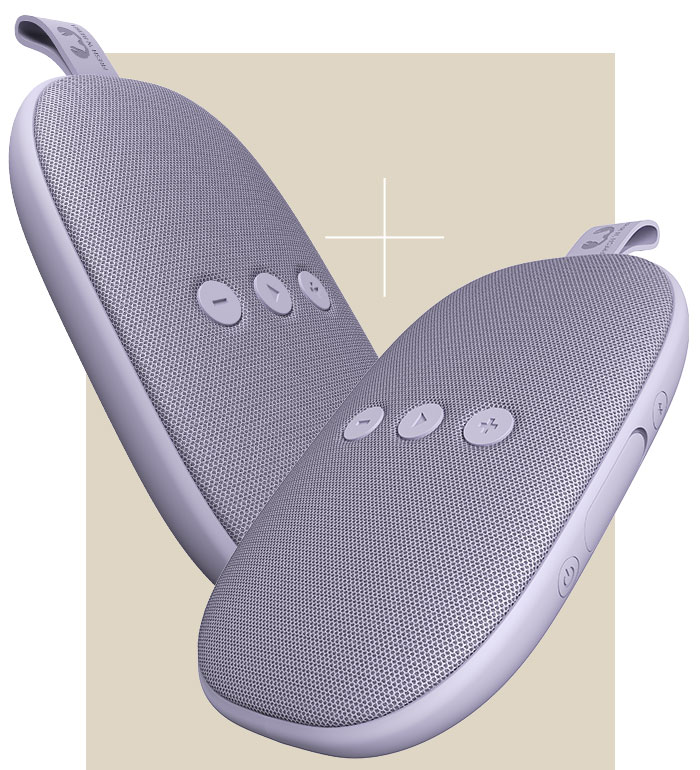 Size
Made to be taken anywhere
With its soft curves, slim design and organic shape, the Rockbox Bold X feels nice and is easy to carry with you. It is super flat and fits in every pocket or bag. No matter how adventurous or close by your destination is. You can really take the Bold X anywhere.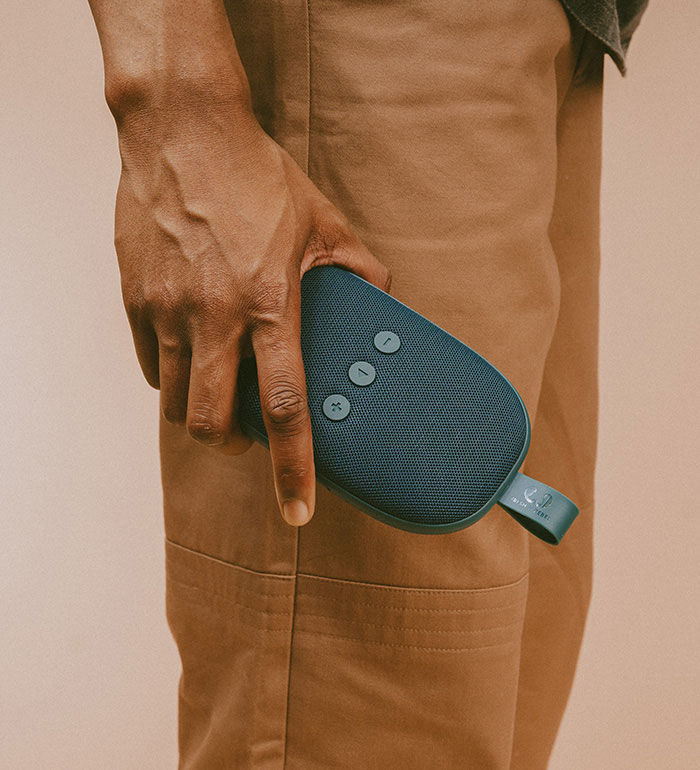 Playtime
Please don't stop the music
The battery of the Rockbox Bold X can carry on up to 8 hours of playtime. You don't have to worry about the Bold X stopping unexpectedly and be left without music. And if it is empty, you can fully charge it in just 2 hours.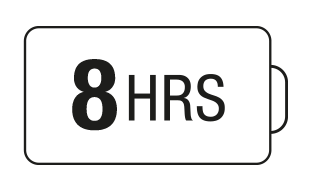 Quality material
Protected
The speaker is waterproof and made of a durable, protective 'sandwich' fabric. This 'bouncy' fabric and the rubber bumper of the Bold X, ensure that the speaker is always protected. Wherever you may take it!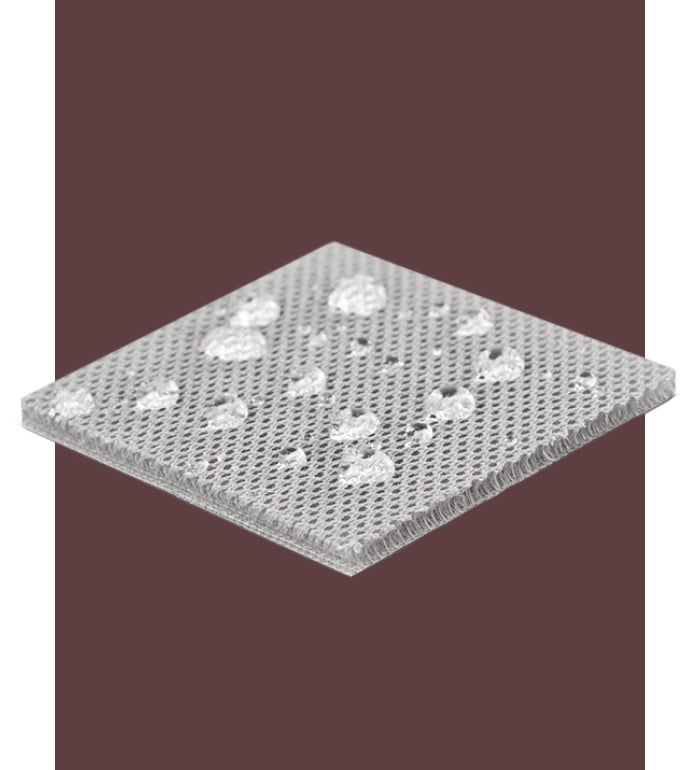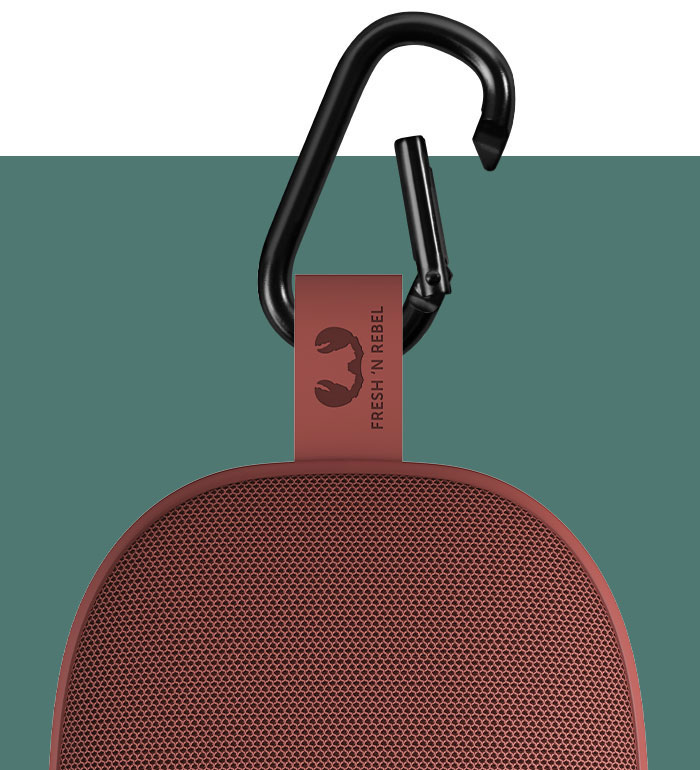 Carrying clip
Let's hang out
You can simply attach the Rockbox Bold X to your bag or your belt because of the included carrying clip. Or just put it in your pocket, because it will always fit. Carrying the Bold X around will be super easy!
Speakerphone
Call me maybe
The Rockbox Bold X has a built-in microphone that lets you use the speaker not only to listen to music, but also to make a hands-free phone call. A good way to invite your friends to the party!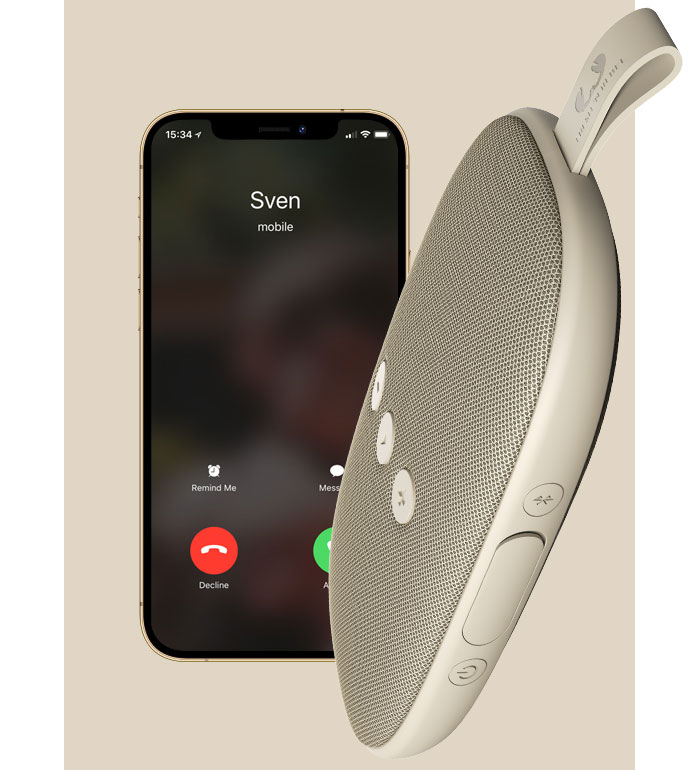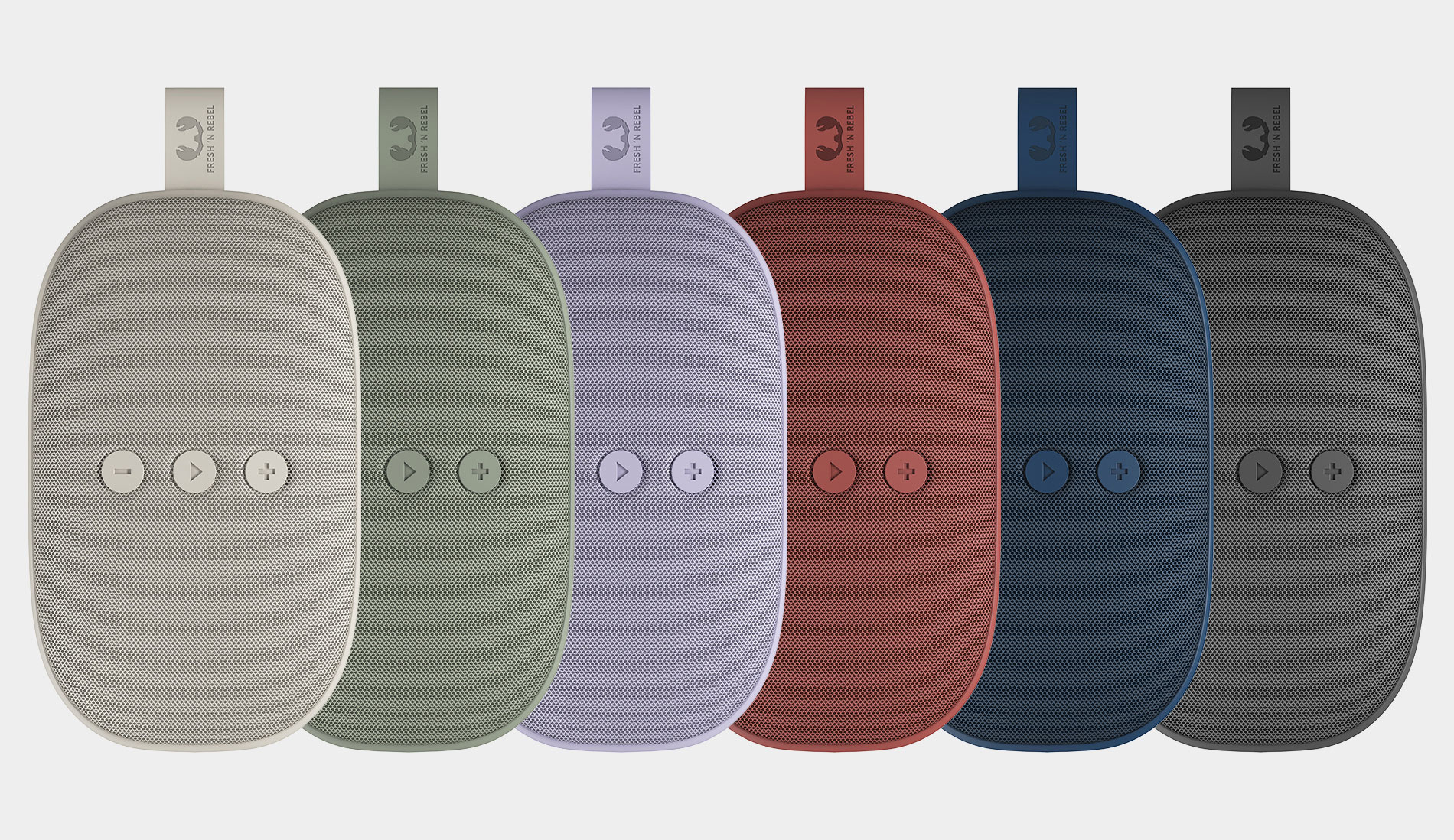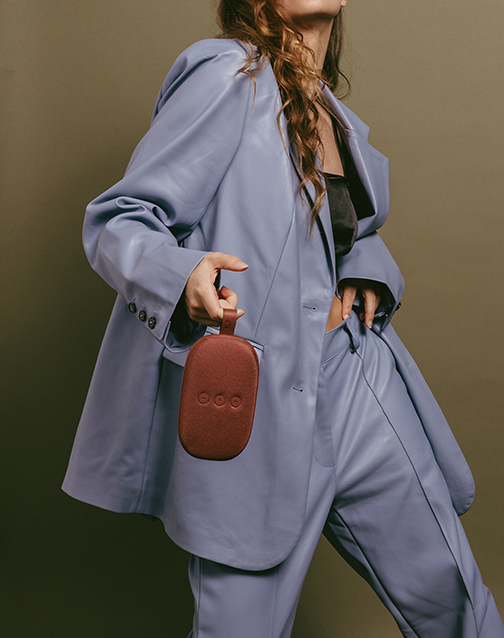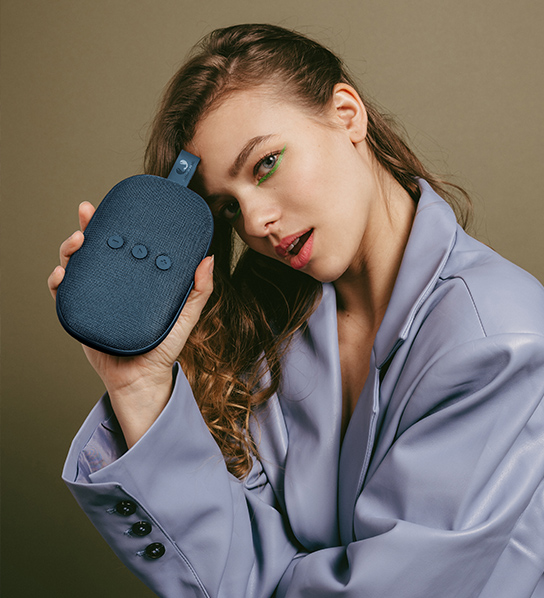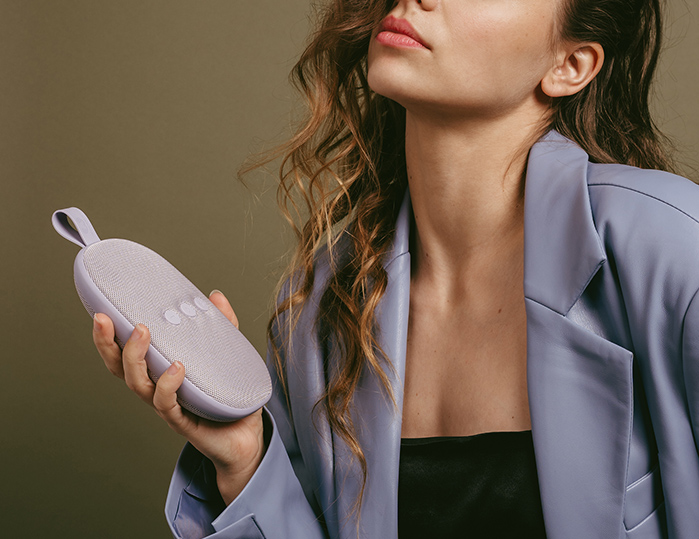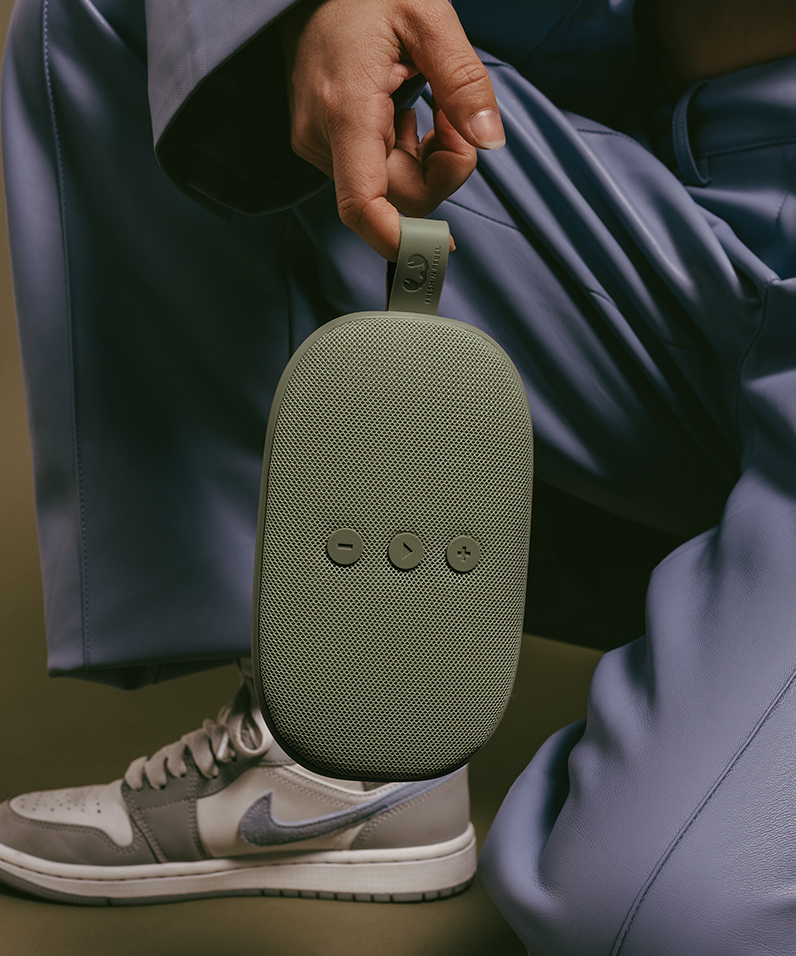 "The Fresh 'n Rebel Rockbox Bold X is a compact and stylishly designed speaker focused on mobility and available in different colors. It is a quality speaker with good sound, especially for those looking for an affordable option."