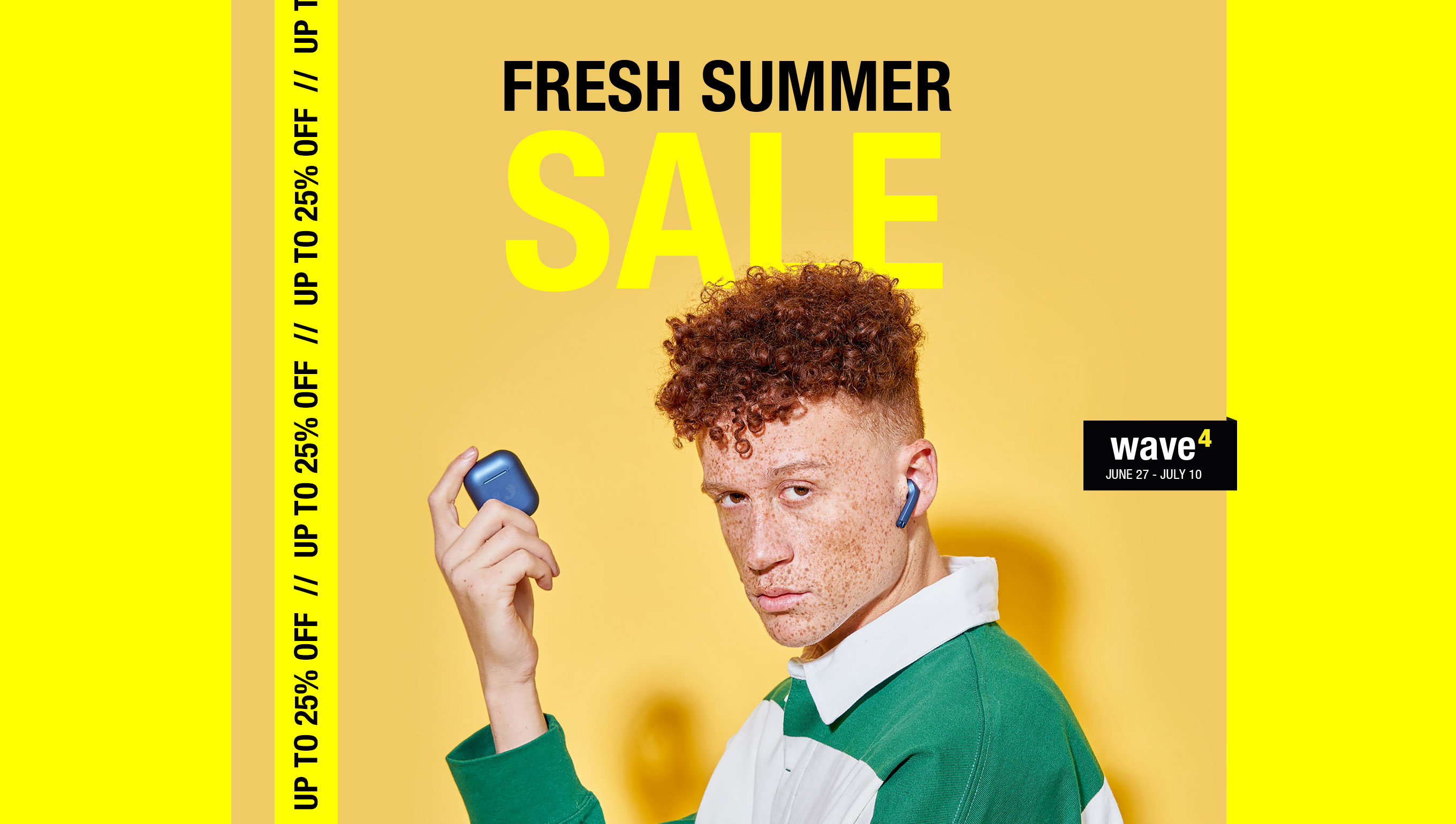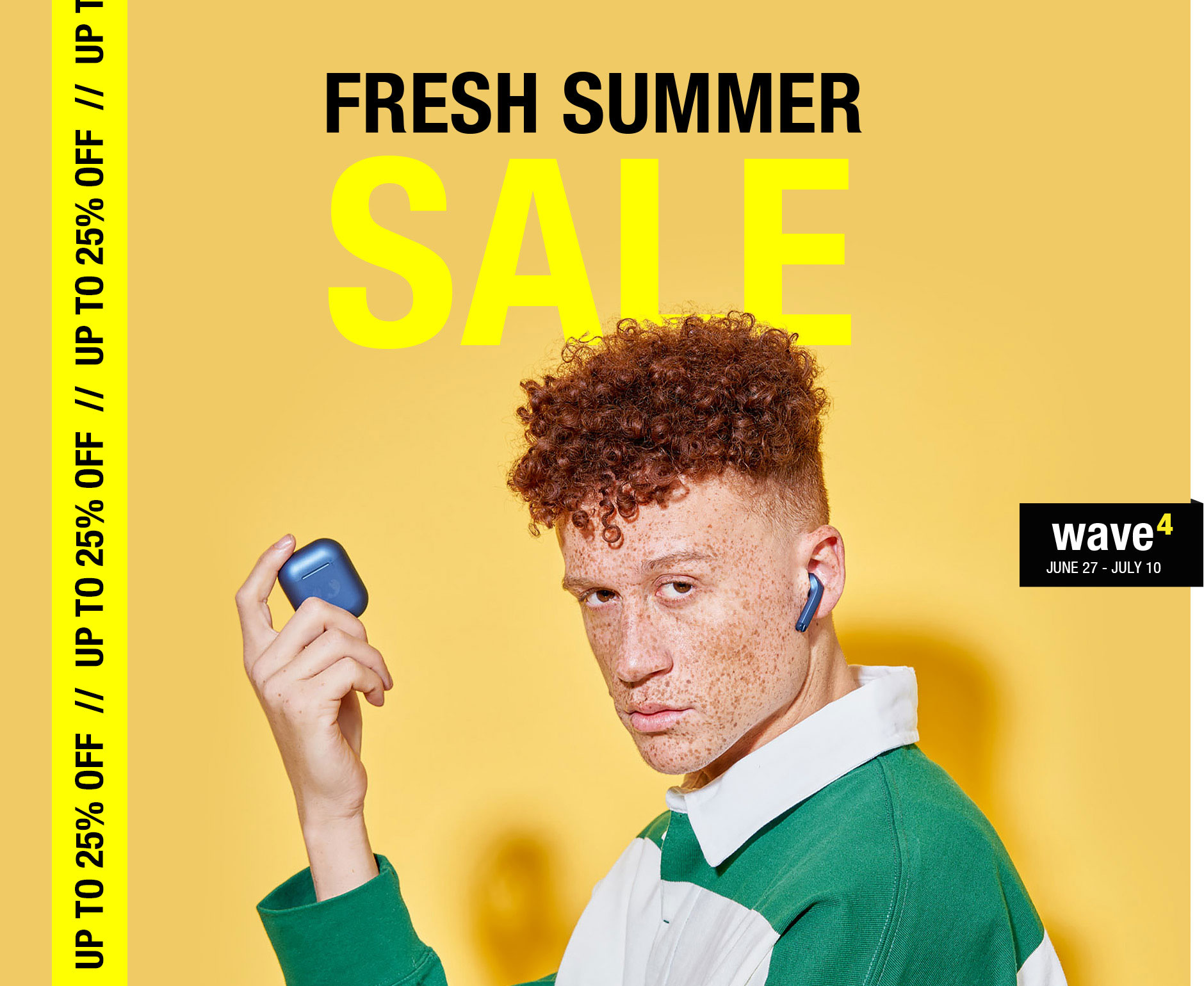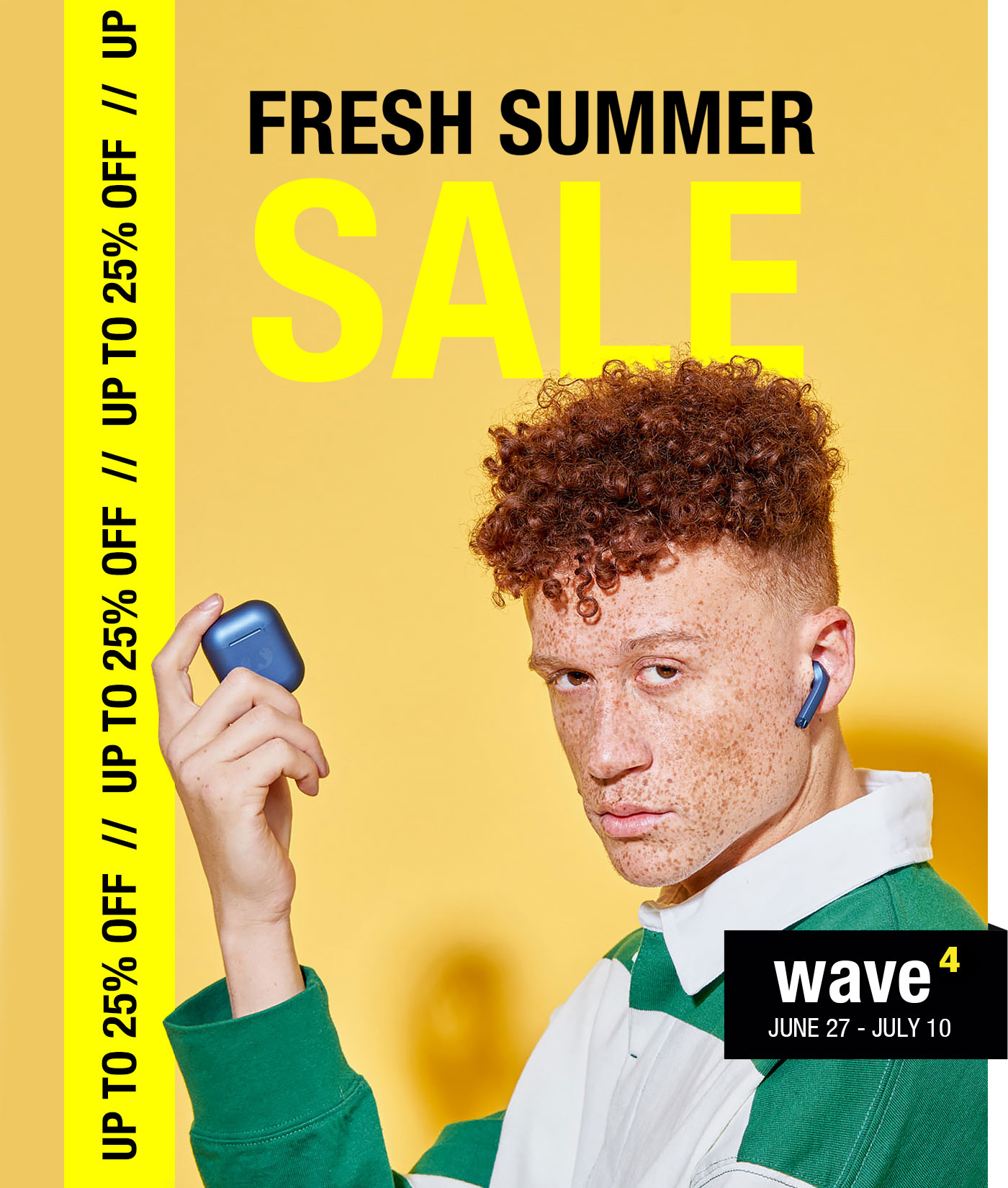 Fresh Summer Sale
Fourth wave of amazing offers with discounts up to 25%!
Summer is here and our Fresh Summer Sale is still going strong! Enjoy amazing offers all summer long with discounts up to 25%!
Curious what's next? We're sending a new wave of offers your way in 2 weeks!
Wave 4
Discounts from June 27 - July 10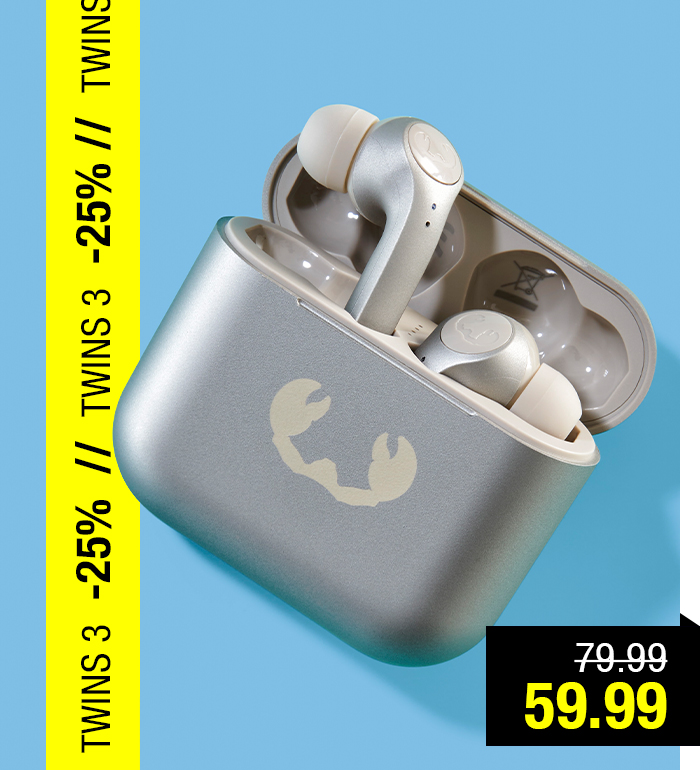 True Wireless earbuds with eartip
Twins 3 Tip
Experience crystal-clear phone calls and completely wireless sound with the advanced and colourful Twins 3 Tip. With in-ear detection sensors, wireless charging compatibility and touch control.
Wireless on-ear headphones
Cult
Fall for the retro vibe, cool design and colourful looks of the Cult. With a comfortable fit and strong bass you will love it without a doubt.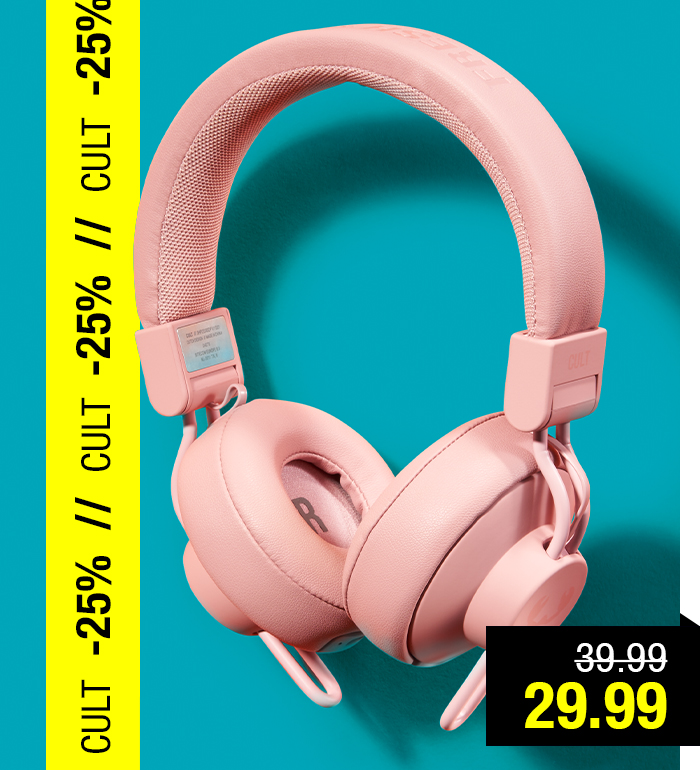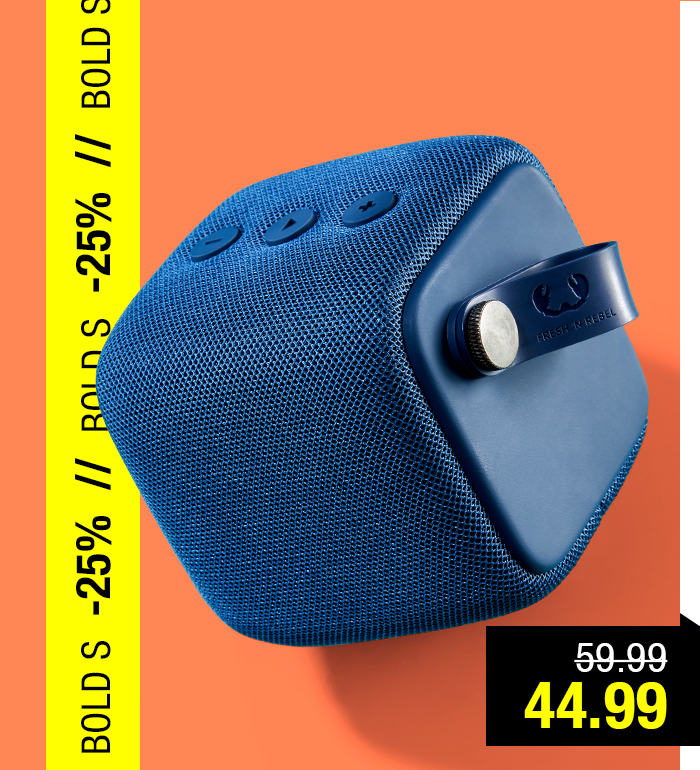 Waterproof bluetooth speaker
Bold S
The Bold S is ready for whatever. This speaker has a portable size, is waterproof and brings you great sound everywhere you go.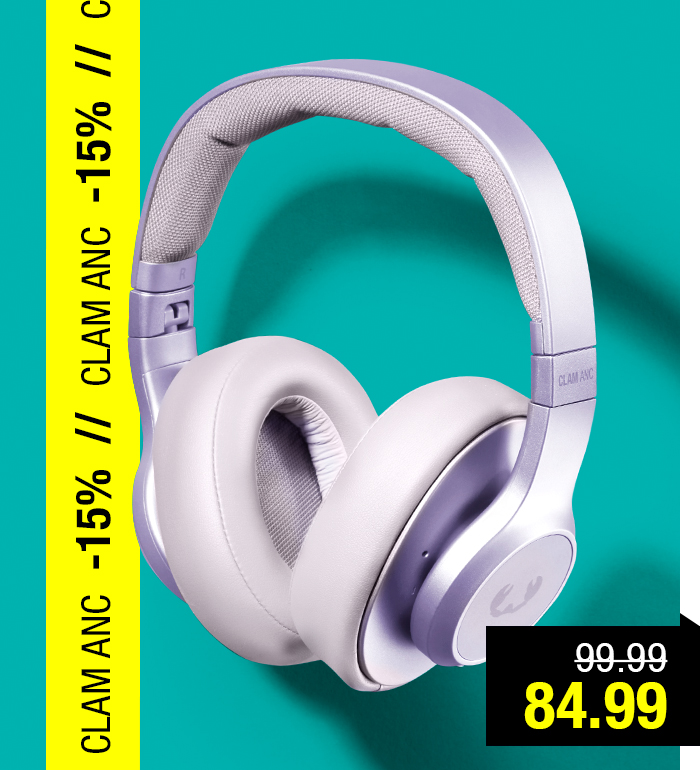 Wireless over-ear headphones with ANC
Clam ANC
The Clam ANC headphones provide a peaceful and private listening experience. Use the ANC (Active Noise Cancelling) feature to put the world on mute and get even closer to your music.
Wireless on-ear headphones with Active Noise Cancelling
Code ANC
The Code ANC are the subtle version of our successful Clam series and the perfect go-to headphones for everyday use. They have a comfortable fit, slim design and fashionable look.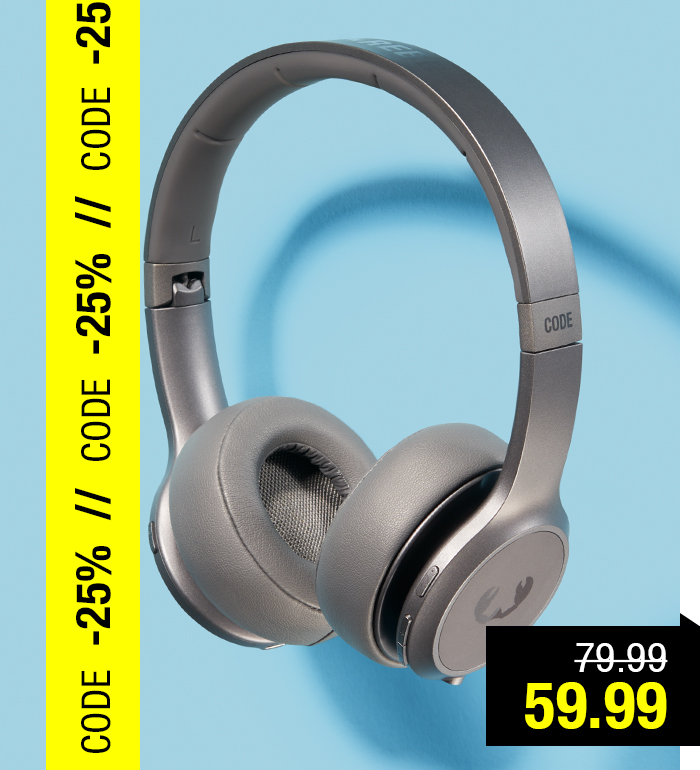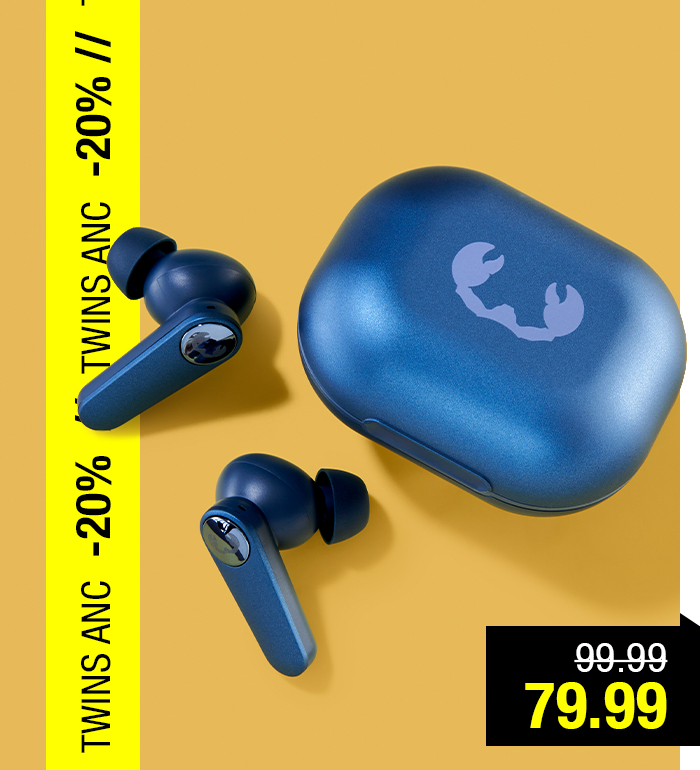 True Wireless earbuds with Digital Active Noise Cancelling
Twins ANC
The Twins ANC are the most advanced earbuds of the Twins family. With Digital Active Noise Cancelling and 4 microphones to detect and suppress ambient noises to a minimum. Enjoy your favourite music at its best and experience crystal-clear phone calls.
Bluetooth home speaker
Soul
Let the Soul be the musical heart of your home. Place the speaker wherever you want to listen to your music and enjoy its intense bass and impressive volume. Connect two Soul speakers to each other and listen in stereo sound. The Soul plays your music wirelessly, so you can also take it with you and play your music elsewhere.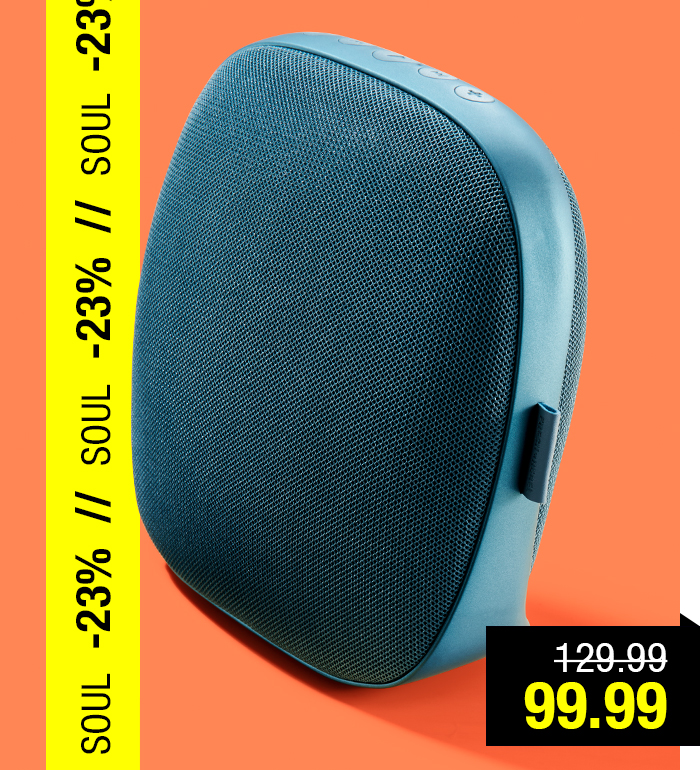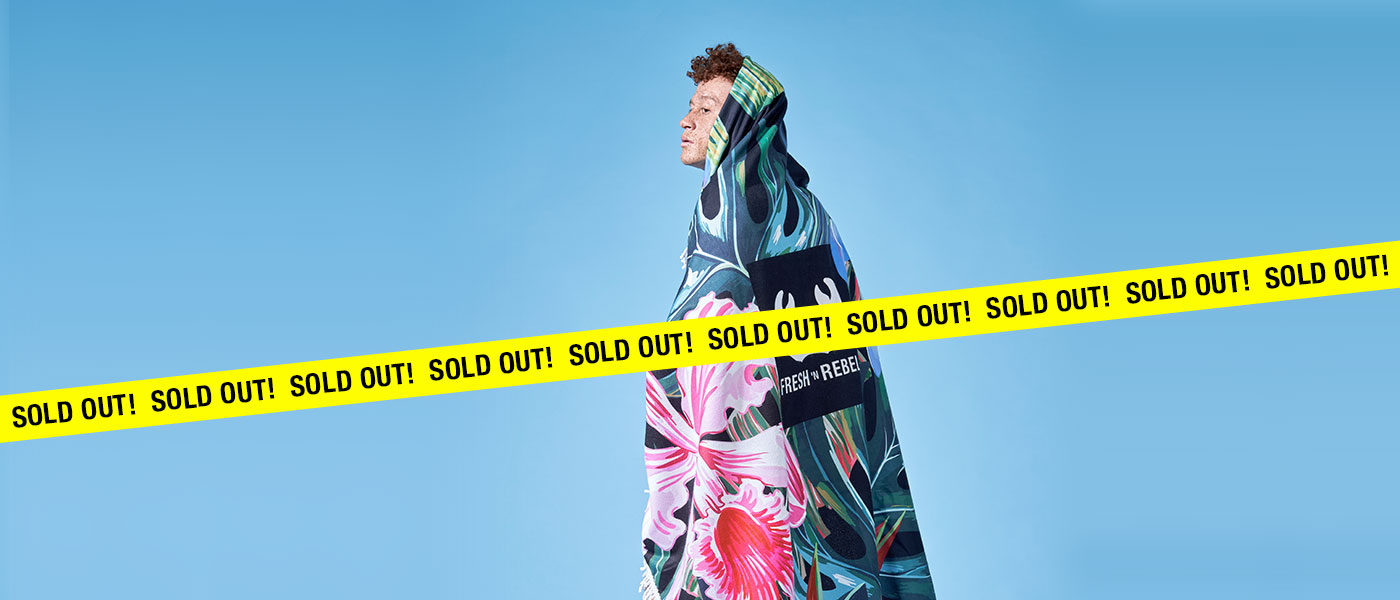 Discounts apply on selected products only from 27/06/2022 until 10/07/2022. Promotional prices will be displayed on the relevant product page. The discount applies to the recommended retail price, not to promotional prices. Discounts are not valid in conjunction with promo codes. Discounts may vary per colour of the same product.