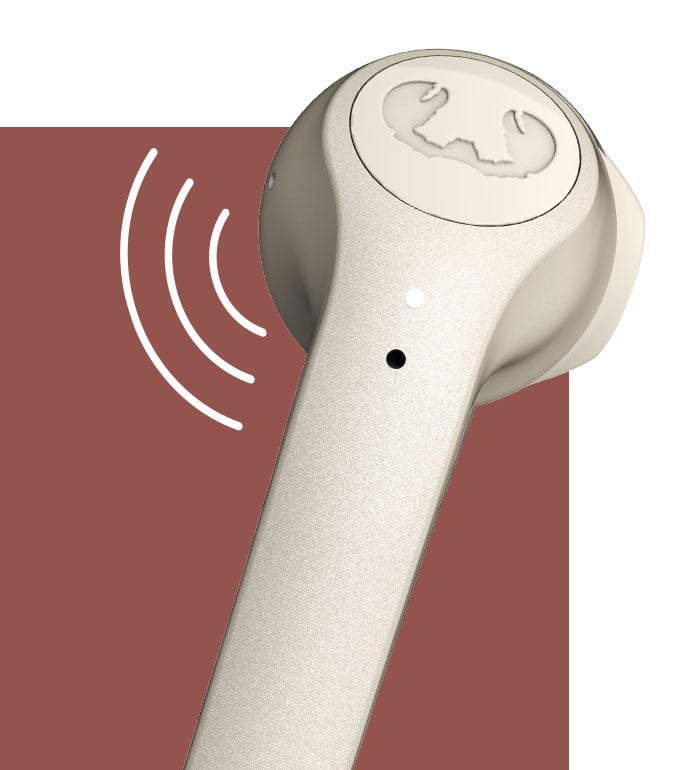 True Wireless
Set me free
Wirelessly connect your Twins 3 to your device and listen without any cables. That's why True Wireless is truly wireless.
High quality audio
Sound to enjoy
Enjoy the bright sound and deep bass of the Twins 3 True Wireless earbuds thanks to the 13 mm dynamic drivers. These earbuds will make your favourite sound sound even better.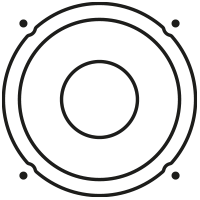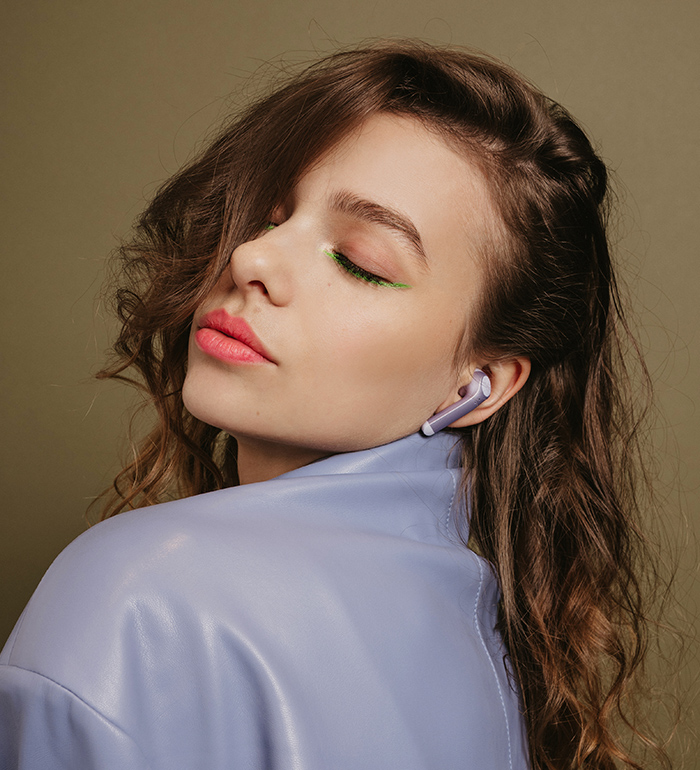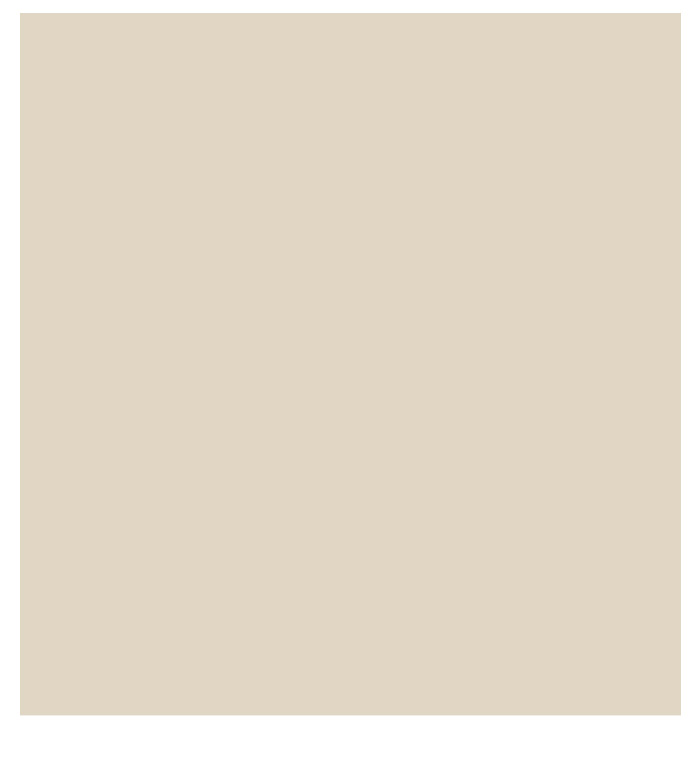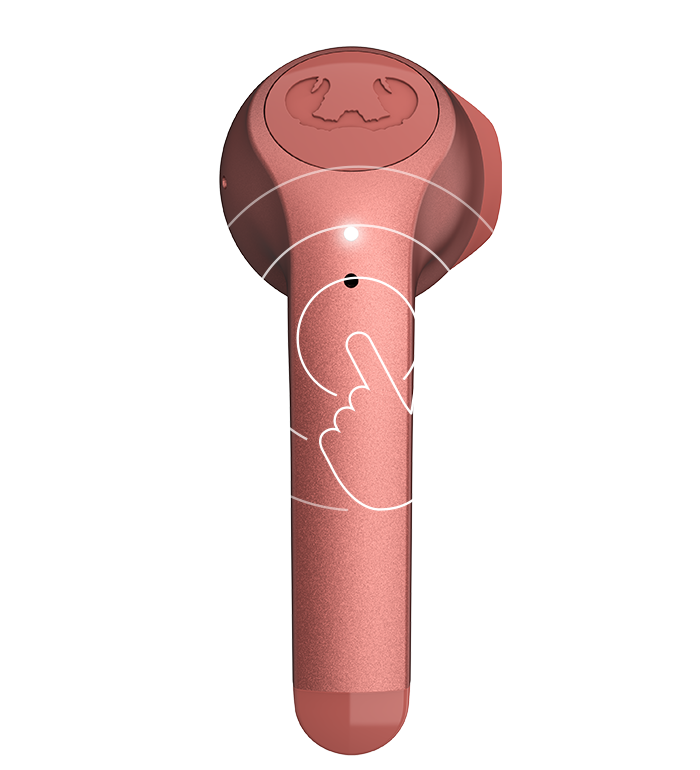 Touch control
Tap tap go
Tap the earbuds to control your music and phone calls really easily. No need to take your phone out of your pocket or bag; all you need are your Twins 3.
Wireless charging
Reload and get ready
The charging box of the Twins 3 supports wireless charging. You can place it on a Qi compatible charging pad and charge it within just 2 hours. Prefer wired charging? Use the included USB-C cable to charge it in the same time.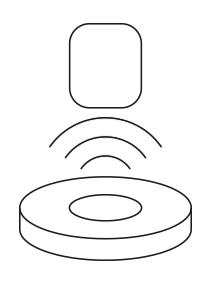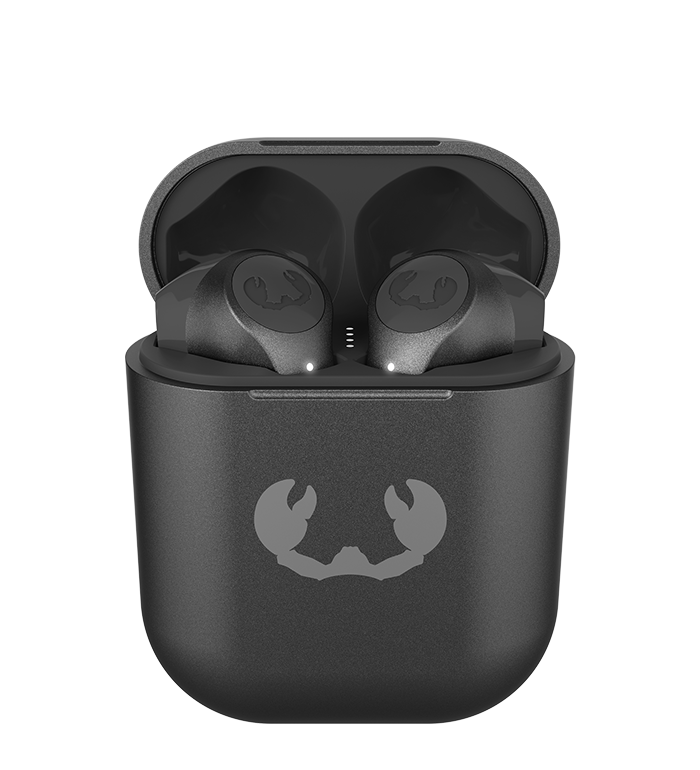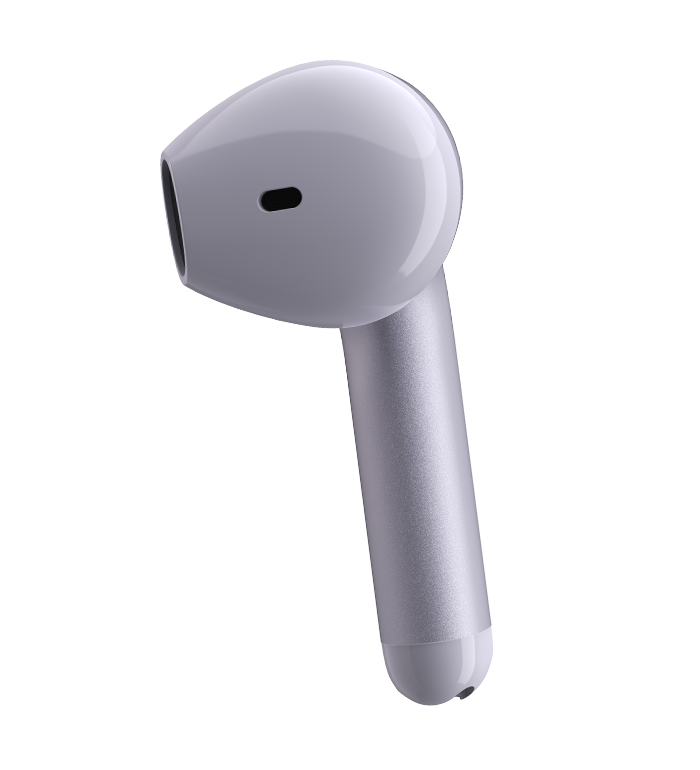 In-ear detection
Auto Pause
Automatically pause or resume music by taking out the earbuds. The in-ear sensors will notice when you do, so as soon as you take the earbuds out, playback wil stop. When you put them back in, it continues.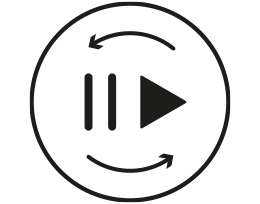 Charging box
Good looking
The charging box of the Twins 3 has smooth curves and rounded edges. The soft metallic finishing gives it a bold and sophisticated look. The LED lights inside the charging box indicate the charging status.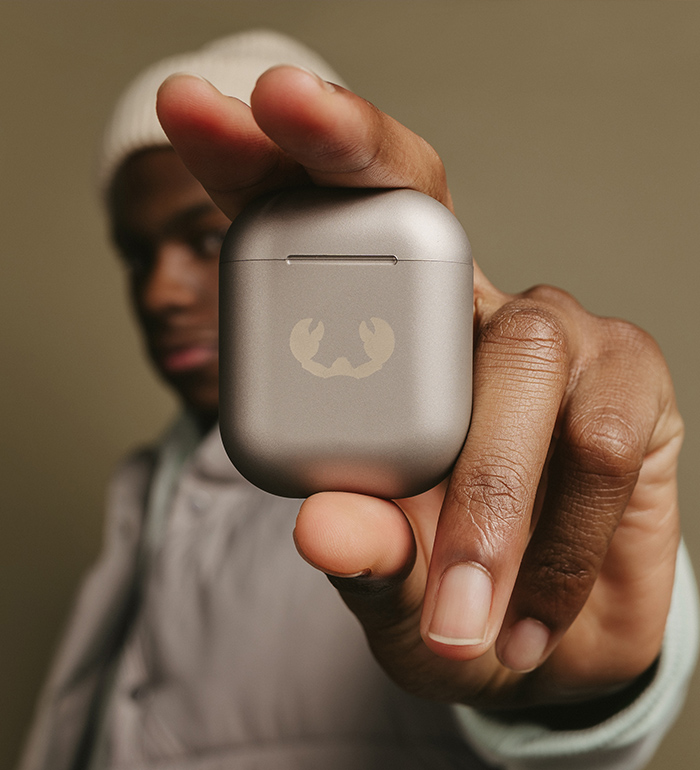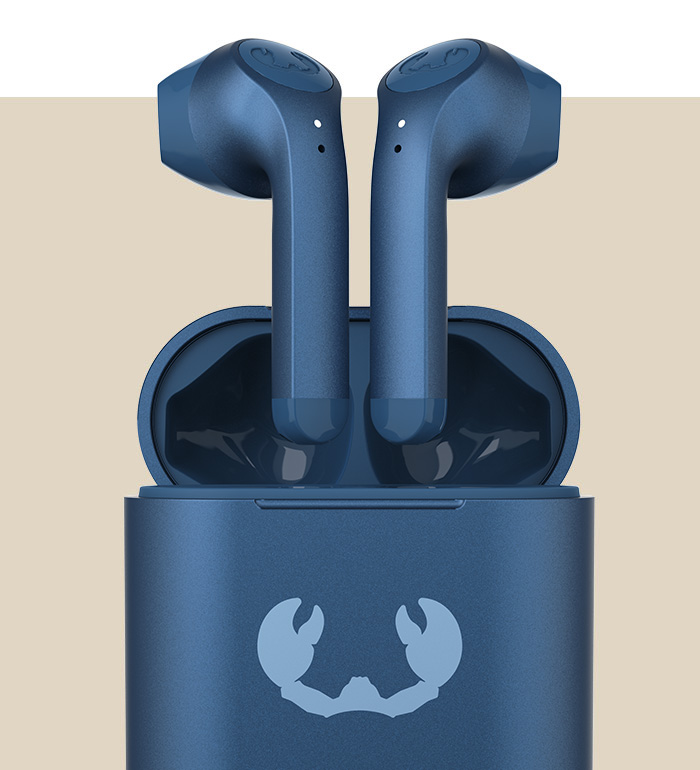 Auto pairing
No more hassle
When you take the earbuds out of their charging box, they automatically connect to your device. When you put them back into the charging box, the connection stops and they turn off.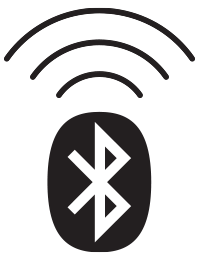 Playtime
All day long
The Twins 3 have a total playtime of 27 hours and a playtime of 6 hours per single charge. You can charge the earbuds inside the charging case within just 1.5 hours.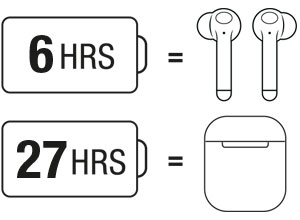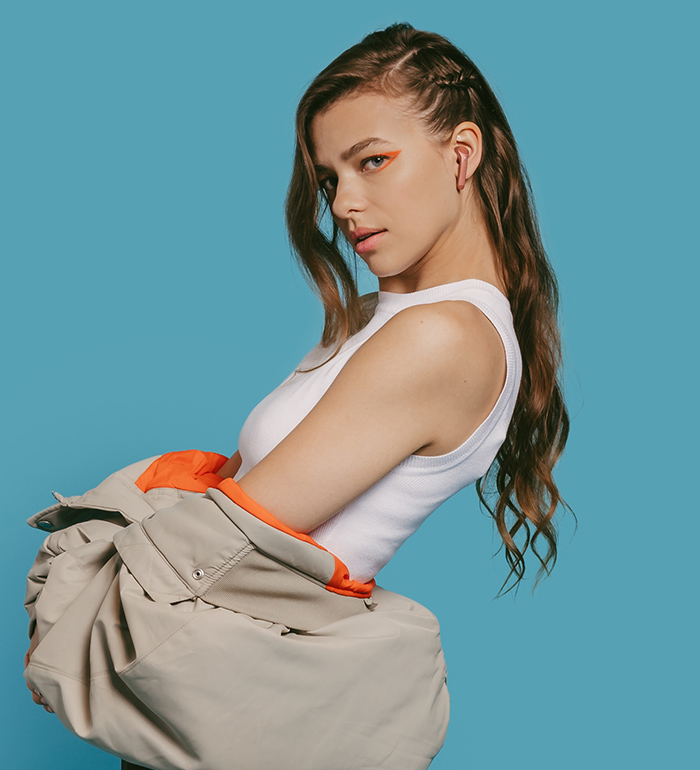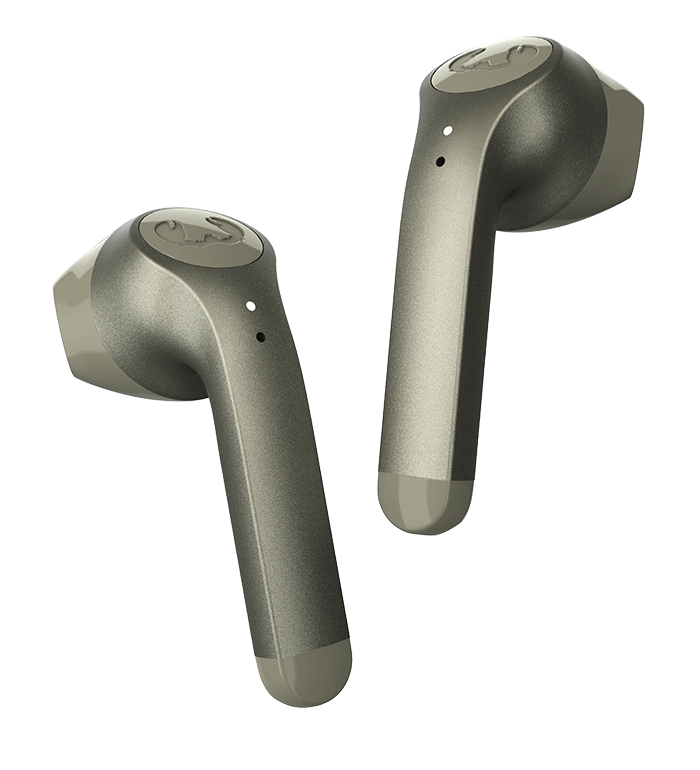 Dual master
Choose your best side
Both of the earbuds have a built-in microphone, which makes it possible to use the Twins 3 not only as a pair, but also individually. Use just the right or the left earbud or both of them for stereo sound.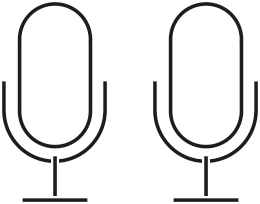 IPX4 splash waterproof
A little splash is okay
You can use these True Wireless earbuds in any situation, because they are splash waterproof (IPX4). You can use them during your workout or on a rainy day, because they are resistant to rain and sweat.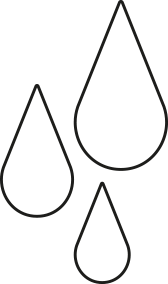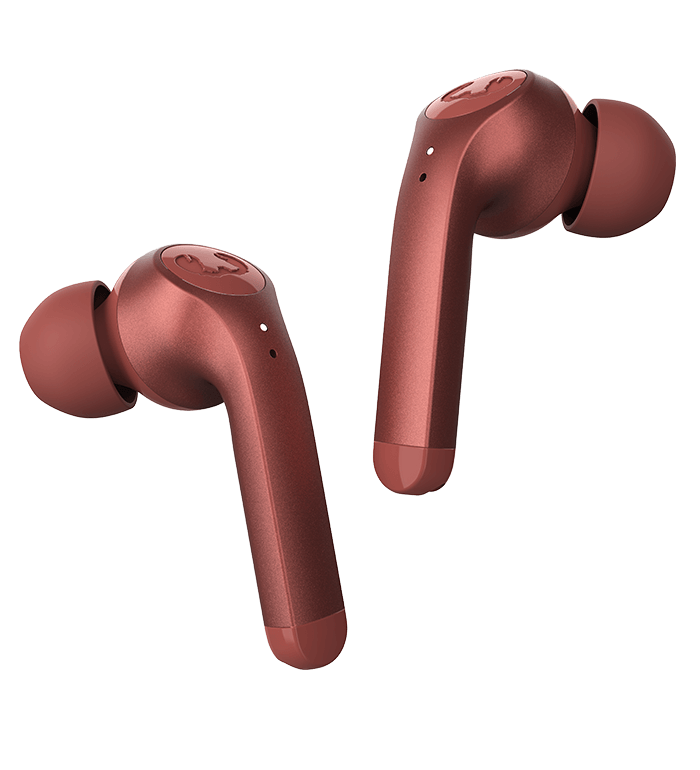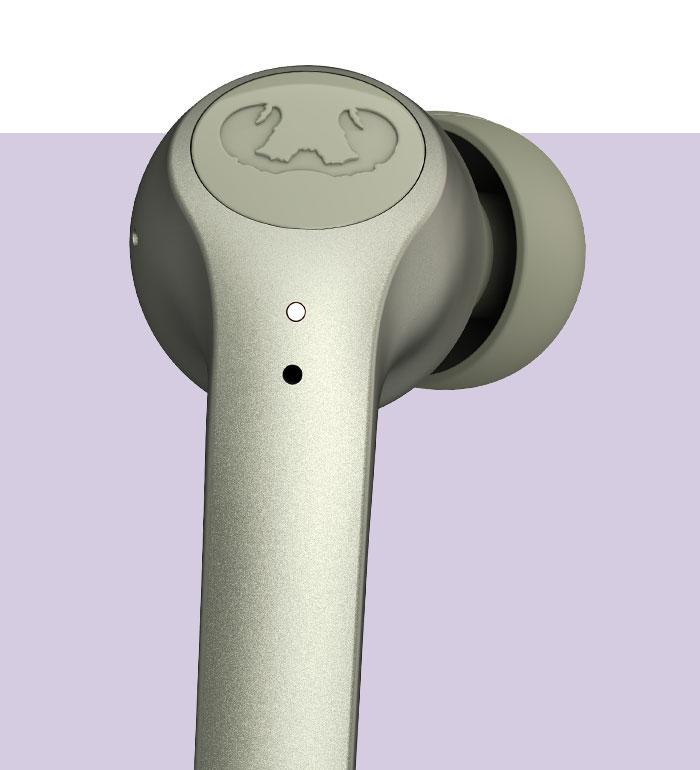 Voice assistant
Tell me why
The Twins 3 True Wireless earbuds support the use of a voice assistant. Depending on your device, you can activate Siri or Google Assistant on your phone with the earbuds.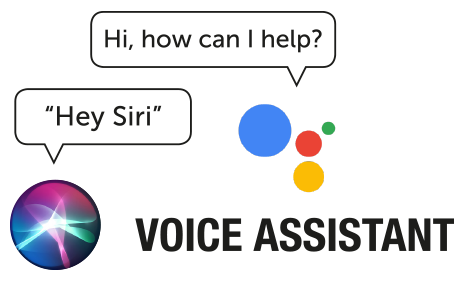 Tip or non-tip
Your best fit
We've got two different versions of the Twins 3 for you: tip and non-tip. The Twins 3 Tip come with 3 sizes of soft silicone eartips and provide a more private listening expierence because of the in-ear fit. The Twins 3 without eartip let you stay more aware of what happens around you. Choose the Twins that fit you best!
3 sizes of soft silicone eartips included