Products
23.02.2023 | Pepijn van Polanen Petel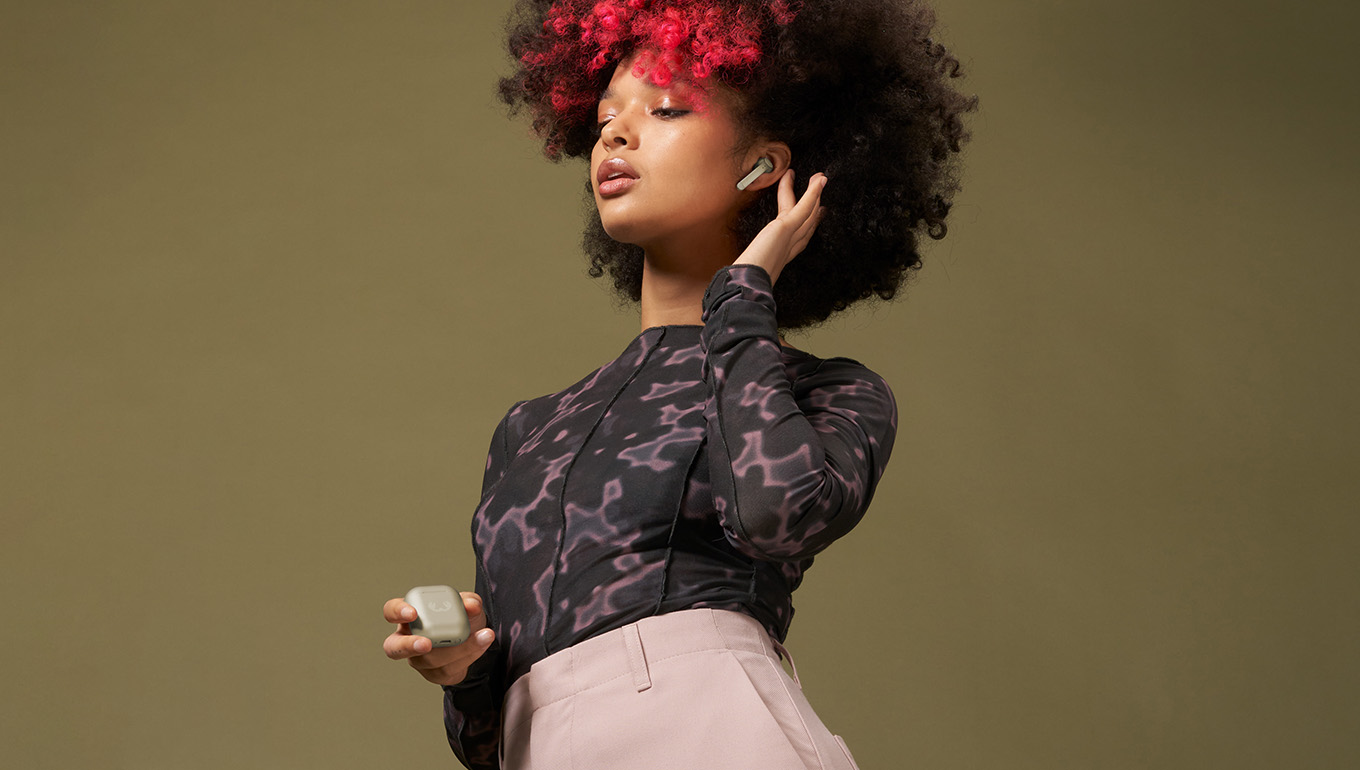 More for you to like
---
On a first glance you might not see the difference, but our new Twins 3+ are a worthy upgrade of the Twins 3 and not just a marketing gimmick. The Twins 3+ are the true wireless earbuds you love, but with a plus. We are sure that you like the new features as much as we do. In this article we will give you four quick reasons why the Twins 3+ are worth the plus.
Clickable buttons
The times of accidently clicking on the touch controls are over. No more struggling trying to pause or skip a song, the clickable buttons on the Twins 3+ give you full control over your music. The buttons are conveniently placed on the sides of the earbuds for optimal control.
Beamforming microphones
Having good microphone quality is essential in our digital age. That's why the Twins 3+ ensure the highest voice quality with beamforming microphones and Environmental Noise Cancellation (ENC). This technology filters surrounding sounds and focuses on the sound of your voice. And with both earbuds having a dedicated microphone you don't have to worry about grabbing the wrong one for a quick phone call.
Quick charge
We hope that you love listening to music as much as we do, but with wireless earbuds that comes at a cost. Of course, wireless earbuds must be charged and the Twins 3+ are no exception. But with the Twins 3+ you can go back to listening to your favourite music quicker than you can have lunch. With just 15 minutes of charge time, you get 3 hours of playtime!
Multipoint Bluetooth
With multipoint Bluetooth you can connect two devices at the same time. This new feature for the Twins 3+ give you the possibility to smoothly transition from watching movies on your laptop to taking a phone call without having to switch devices.