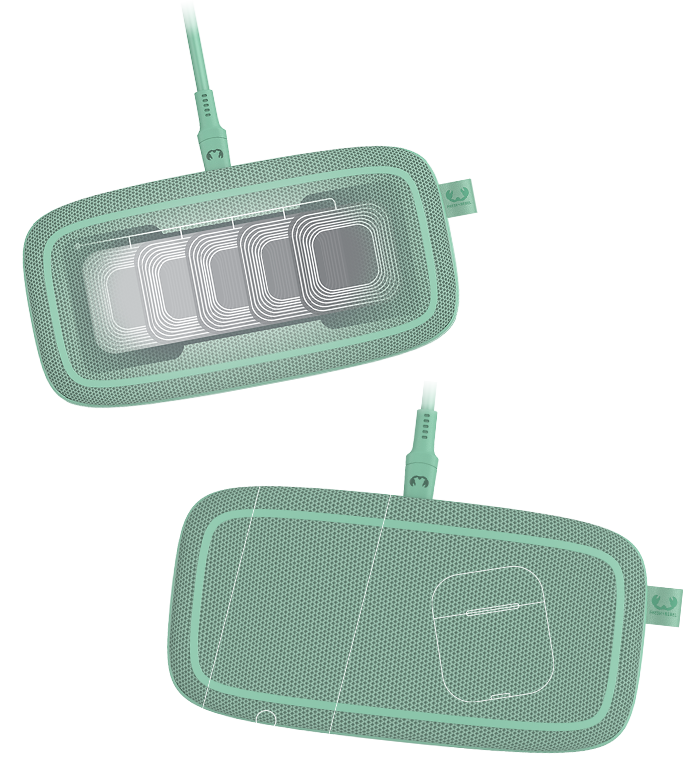 5 charging coils
Place it anywhere
Charging your Qi enabled device has never been easier! The Base Duo is even equipped with 5 charging coils, covering the total surface of the pad. Because of those 5 charging coils, it doesn't matter where on the pad you place your device. You won't have to place it on a certain spot; it will connect and charge regardless of the position, as long as you place it somewhere on the pad.
Functional
It's in the details
Both the Base and the Base Duo have a vegan leather tag with the Fresh 'n Rebel logo and rubber feet to make sure the pad doesn't move while it's on your desk or nightstand. The diffused and downward facing LED lights won't bother you, but subtly tell you what you need to know.

Safety
Perfect protection
The Base and Base Duo protect your device while charging from overcurrent, overload, overheating and short circuit. The Wireless Charging Pads also have Foreign Object Detection which means they recognize it if you accidently place another object on there. In short: nothing to worry about when using the Base.
Overcurrent protection
Overload protection
Overheating protection
Short circuit protection
Foreign Object Detection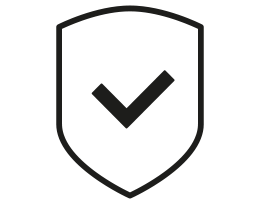 Adapter & cable included
Colourful as always
Our Wireless Charging Pads come with an adapter and cable in the same colour as the pad, to make it a colourful and matching set.